Former Tesco chief Phil Clarke dropped from David Cameron's business council
His successor at the troubled grocer, Dave Lewis, has not taken his place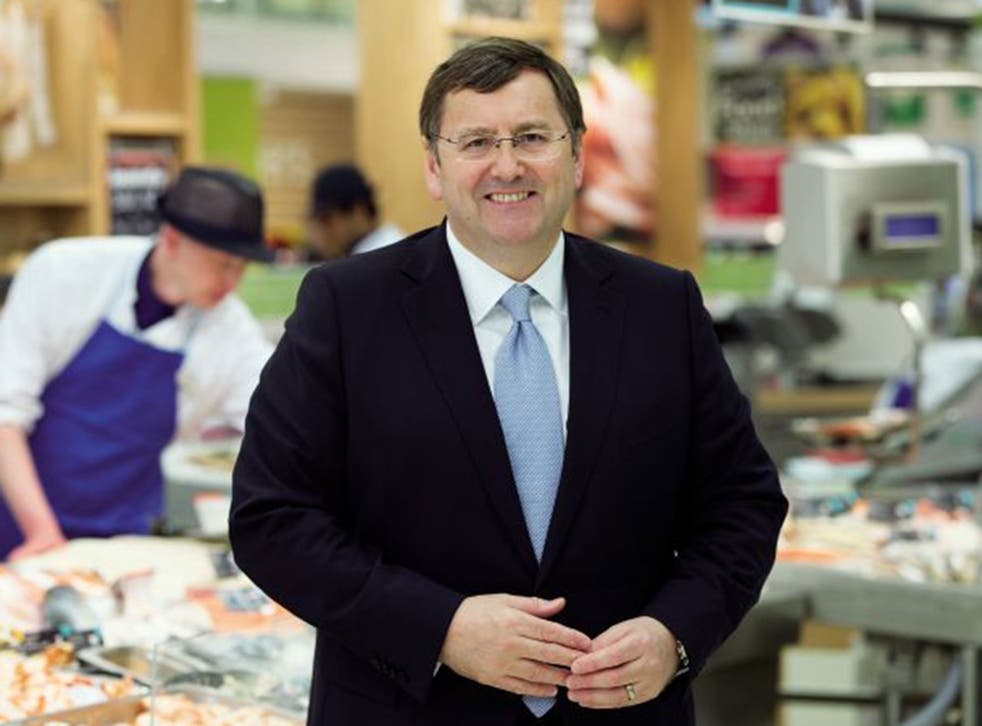 Former Tesco chief executive Phil Clarke has suffered a fresh blow as he has been dropped as one of David Cameron's business advisers, The Independent can reveal.
Tesco confirmed Clarke's membership of the Prime Minister's business advisory group "ended when he ceased to be the chief executive" on 1 September. His successor at the troubled grocer, Dave Lewis, has not taken his place.
Clarke joined Cameron's high-powered council of business advisers in 2012 as one of 16 chief executives and business leaders who were picked from across British industry.
Clarke, to some people's surprise, replaced Justin King — then chief executive at rival Sainsbury's — on Cameron's advisory group.
Those close to Tesco suggested that Clarke's exit from the No. 10 group was expected because he was no longer in a leadership role, but that not been a bar for some other members.
For instance, John Wright was billed as the "immediate past chairman of the Federation of Small Businesses" when he joined the No. 10 advisory group in 2010 when Cameron originally set it up.It is thought Cameron is likely to reshuffle the membership imminently as part of a shake-up every two years.
Angela Ahrendts has been a member since 2010 but this year moved from Burberry to run retail for Apple in America.
Downing Street did not immediately respond to calls.
Register for free to continue reading
Registration is a free and easy way to support our truly independent journalism
By registering, you will also enjoy limited access to Premium articles, exclusive newsletters, commenting, and virtual events with our leading journalists
Already have an account? sign in
Register for free to continue reading
Registration is a free and easy way to support our truly independent journalism
By registering, you will also enjoy limited access to Premium articles, exclusive newsletters, commenting, and virtual events with our leading journalists
Already have an account? sign in
Join our new commenting forum
Join thought-provoking conversations, follow other Independent readers and see their replies