Fox held talks to sell most of company to Disney
Discussions reflect view among Fox executives that the media company could not reach the size needed to compete with Amazon, Netflix and other major media players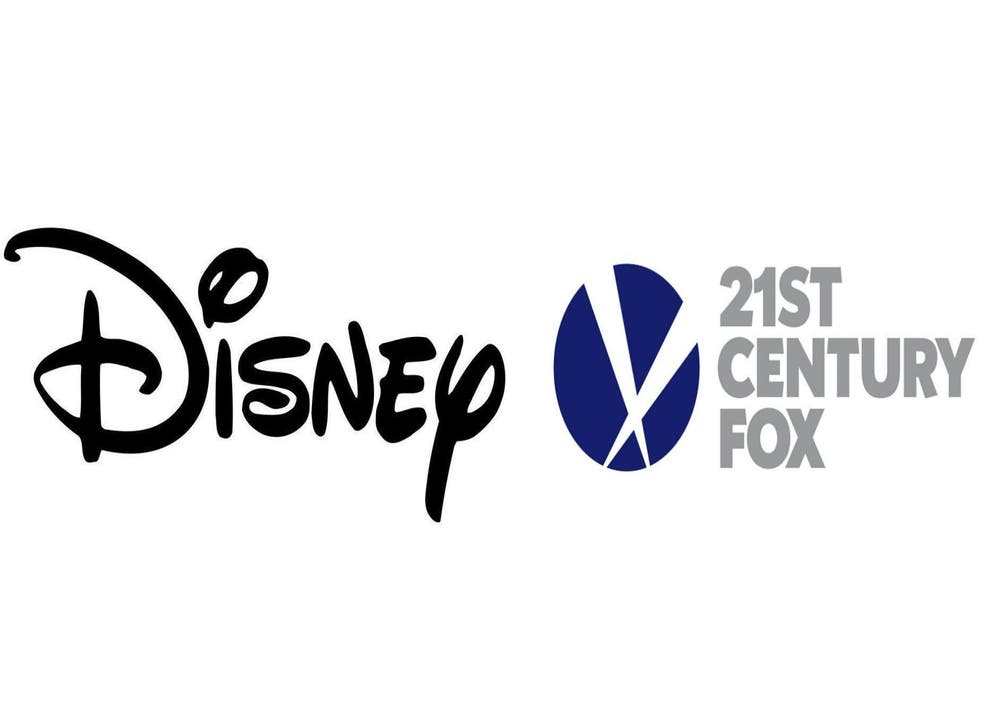 Fox's shares jumped 9.9 per cent to close at $27.45 (£20.89) on Nasdaq, and Disney shares climbed 2.0 per cent to $100.64 on the New York Stock Exchange.
The two sides are not currently talking, but had held talks in the last few weeks, CNBC reported, citing unidentified people familiar with the matter.
The discussions reflect a view among Fox executives that the media company could not reach the size needed to compete with Amazon, Netflix and other major media players, according to CNBC.
Representatives of Disney and Fox had no comment.
For Disney, a deal could bring additional programming it could use to lure audiences as the company tries to navigate consumers' rapid migration to digital viewing and compete with heavy spending by technology companies pushing further into Hollywood. It also could extend Disney's reach into international markets.
Disney, which under US rules could not own two broadcast networks, would not purchase all of Fox, CNBC reported. It would not seek to buy Fox's sports programming assets for fear of running foul of antitrust laws with its own ESPN network, and also would not buy Fox News or Fox's broadcast network or local broadcasting affiliates, the report said.
It did discuss buying Fox's movie and TV production studios, cable networks FX and National Geographic and international assets such as the Star network in India and European pay TV provider Sky, CNBC said.
Fox has bid $14.5bn to acquire the remaining 61 per cent of Sky it does not own, but the acquisition has been delayed by British regulators.
"I see lots of synergies for Disney. It's a no-brainer," Pivotal Research analyst Brian Wieser said. "The confusion is what it means for Fox."
Traditional media giants are scrambling to increase their scale and add new businesses, particularly after AT&T's bid for HBO and CNN owner Time Warner Inc, which is awaiting regulatory approval. Other media companies also could be interested in Fox's assets, Wieser said.
Credit Suisse analysts said the talks increase uncertainty around the Sky transaction. Disney may want Sky as part of an international streaming strategy, but a deal also would deepen its exposure to traditional businesses that have been under pressure.
"It is not clear whether the main Disney shareholders will agree and give their support to management on this point," the analysts said in a research note.
Disney has been struggling with subscriber declines at ESPN, its biggest network, and is planning to launch direct-to-consumer video streaming services to reach younger audiences that have shunned traditional cable and satellite offerings.
Chief Executive Bob Iger has said he plans to retire from Disney in July 2019, and the company is searching for a successor.
Much of Fox's revenue has come from its cable division, which houses Fox News, FX and other channels. Fox said in August that it expects to see high single-digit domestic affiliate fee growth every quarter in fiscal 2018.
Fox and Disney are co-owners of Hulu, a streaming service that offers on-demand and live TV packages. Hulu also is partially owned by Comcast and Time Warner.
Reuters
Join our new commenting forum
Join thought-provoking conversations, follow other Independent readers and see their replies