Funding for Lending Scheme fails to deliver for small firms
Net lending under the Funding for Lending Scheme slumped by £810m in the final quarter of last year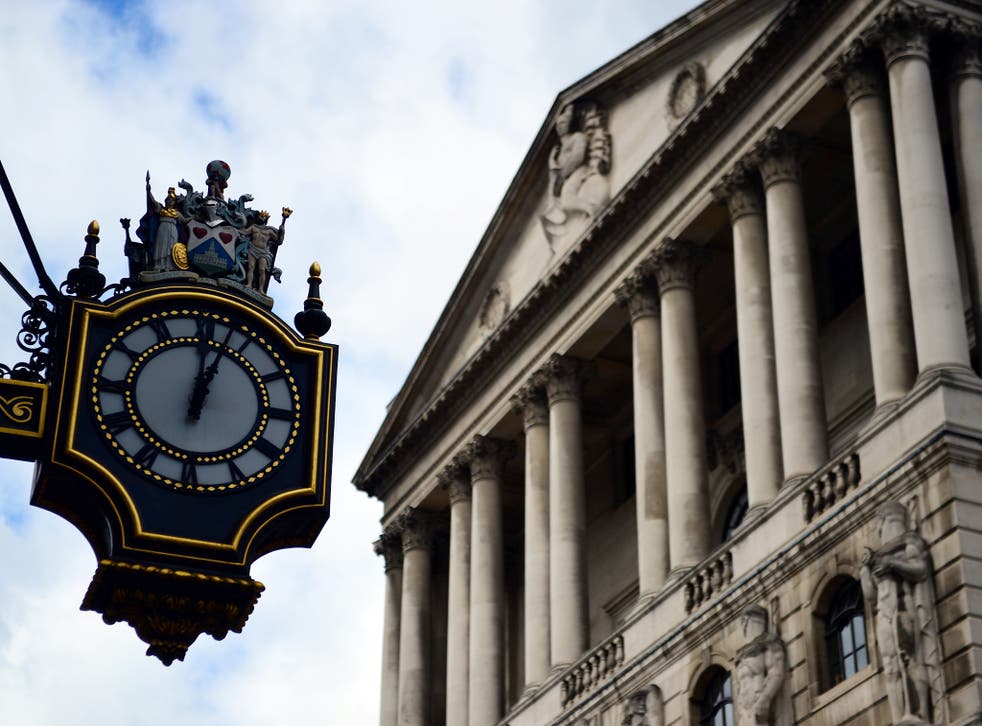 The subsidy scheme established by the Treasury and the Bank of England to encourage banks to make loans to small companies has been branded a failure after new statistics yesterday showed that lending to the sector continued to fall throughout last year.
Figures released by the Bank of England showed net lending under the Funding for Lending Scheme slumped by £810m in the final quarter of last year. This followed falls in the previous three quarters and took the total decline over 2014 to just under £2bn.
The FLS channels cheap funding from the Bank of England to commercial banks on the condition that they pass on the money to borrowers. It was launched in the summer of 2012 to boost mortgage and business loans but was refocused in 2014 with the specific aim of encouraging new lending to small companies.
At the time George Osborne described small firms as the "lifeblood of our economy". And at last year's Autumn Statement the Chancellor announced that the scheme would be extended until the end of 2015.
But the Bank's data shows that despite participating lenders – which include the taxpayer-backed Lloyds and Royal Bank of Scotland – drawing down £15.6bn in cheap loans in 2014, they collectively carried on contracting their overall corporate lending books.
As well as the £2bn decrease in net lending to small businesses, net lending to large corporates declined by £14bn.
Labour branded the figures "deeply disappointing" and called for further action to help small firms obtain loans. "Labour's better plan will establish a proper British investment bank and ensure we have more competition in our banking sector so that SMEs [Small and Medium-sized Enterprises] get the funding they need to expand and create more good jobs," said the party's shadow financial secretary, Cathy Jamieson.
John Allan of the Federation of Small Businesses said small companies were bypassing banks when looking for funds, despite the FLS. "Evidence shows that rather than turn to their banks, they are increasingly using their own resources to meet their financing needs, and paying down their debts rather than increasing them," he explained.
The fall in lending to small and medium-sized companies in the final quarter was largely accounted for by three lenders. The Bank said net lending contracted by £476m at Clydesdale, by £333m at Nationwide building society, and by £576m at Royal Bank of Scotland. Banks that increased net lending to small businesses included Aldermore (£129m), Arbuthnot Latham (£103m) and Close Brothers (£110m).
The decline in lending to large corporations in the final quarter of the year was largely accounted for by Lloyds, which reduced net lending by £4.2bn. It drew down £6bn in cheap loans in the three months and £10bn over 2014 as a whole.
A spokesman for Lloyds said the contraction in net lending was largely down to the bank seeking to run down loans to multinationals.
Register for free to continue reading
Registration is a free and easy way to support our truly independent journalism
By registering, you will also enjoy limited access to Premium articles, exclusive newsletters, commenting, and virtual events with our leading journalists
Already have an account? sign in
Join our new commenting forum
Join thought-provoking conversations, follow other Independent readers and see their replies