Gaucho on brink of administration, putting 1,500 jobs at risk
Restaurant group has protection from creditors for a 10-day period but after that it will be put into administration unless a sale is agreed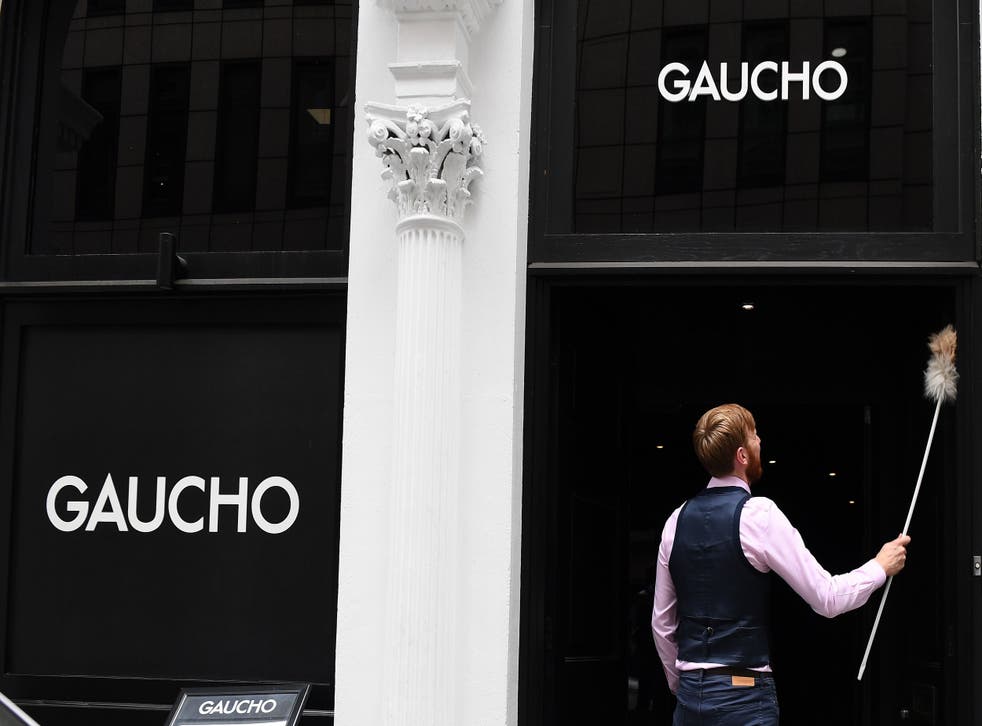 Restaurant group Gaucho is poised to file for administration, putting 1,500 jobs at risk.
The group, which operates 16 Gaucho restaurants and 22 Cau restaurants is the latest casualty of tough conditions on the high street which has cost 35,000 jobs in retail and casual dining.
Gaucho has filed a notice to appoint Deloitte as administrators after it failed to find a buyer. Former Pizza Express backer Hugh Osmond was among those who looked into a deal for the chain, which is understood to owe its banks around £50m.
Gaucho has protection from creditors for a 10-day period but after that it will be put into administration unless a sale is agreed.
One possibility is that the Gaucho-branded branches remain open while Cau closes down.
A spokesperson for Gaucho said: "Despite an extensive process which attracted proposals from a number of parties, it is with regret that, due to the complexities of the group's legal structure, ongoing under-performance at Cau and the level of indebtedness, the directors have been unable to find an agreed, solvent solution."
"Consequently, the directors have today filed in court a notice of intention to appoint an administrator for the business.
"Until such time as the administrator has been appointed and agreed plans with management, it is business as usual."
It comes after a string of retailers and restaurants have announced closure plans and job cuts.
House of Fraser will shed around 6,000 jobs after it agreed its turnaround deal with creditors in June, while Prezzo, Byron and Jamie's Italian have all shut branches.
Toys R Us and Maplin both collapsed completely earlier this year, putting thousands out of work.
Julie Palmer, partner at Begbies Traynor, said multiple pressures have hurt casual dining chains in particular.
"The sector has had a torrid time with wage and rent inflation taking a bite out of thin margins combined with high levels of competition for squeezed consumer spending," she said.
"The recent consumer shift from spending in the casual dining sector to wet-led pubs, takeaway restaurants and supermarkets as the UK sat down to enjoy the World Cup has further compounded the challenges facing the sector."
Join our new commenting forum
Join thought-provoking conversations, follow other Independent readers and see their replies