Closing gender pay gap would boost UK women's pay by £90bn every year, research shows
'The UK's progress towards empowering women in the workplace has been much more sluggish than other developed nations'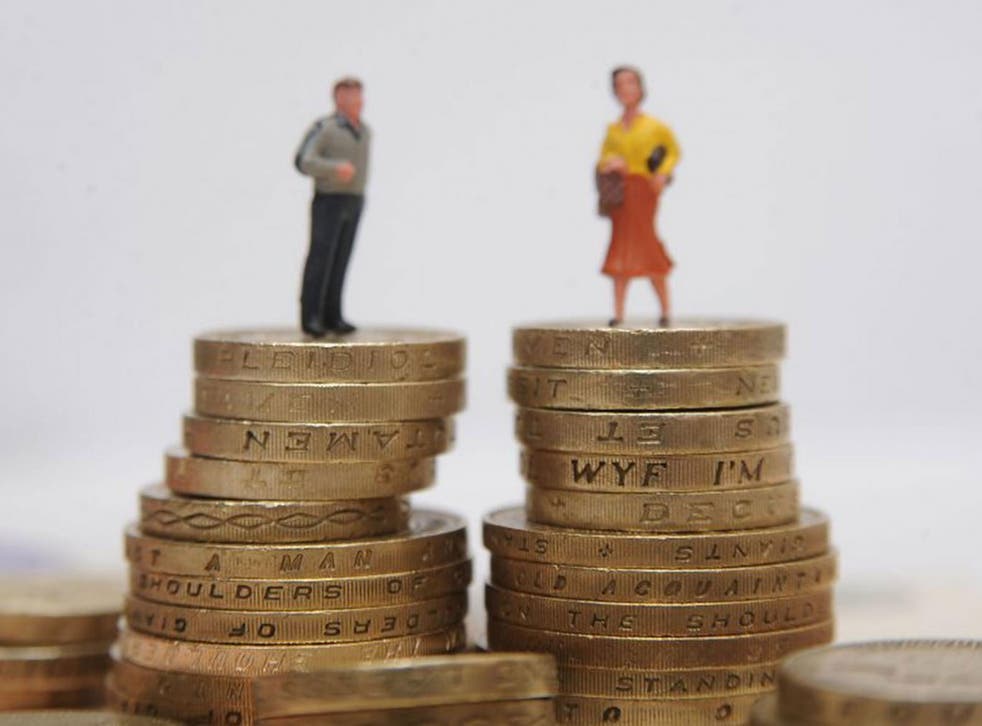 Women across the UK would collectively be paid £90bn more every year if it weren't for the gender pay gap, new research has revealed.
A comprehensive report published by professional services firm PwC on Monday also shows that the UK's progress towards empowering women in the workplace has been much more sluggish than other developed nations.
Citing figures from the Organisation for Economic Co-operation and Development (OECD), PwC says that the UK has slipped from 14th spot last year to 15th spot this year in a ranking of 33 OECD countries based on five indicators of female economic empowerment.
Although labour market conditions for women have improved across Britain, the country has overall been outpaced by better performances from OECD members such as Poland, where significant gains have been made in in reducing female unemployment. Iceland, Sweden and Norway take the top three spots in the OECD ranking.
The authors of the report found that the gender pay gap across the UK is now at 17 per cent. That chasm, they say, would be reduced by increasing government spending on family benefits and childcare, encouraging greater female entrepreneurship and giving women more opportunities to take on higher-paid and higher-skilled roles.
"While great progress is being made in some areas, sustained business action is needed to ensure that these gains continue," PwC economist Yong Jing Teow said. "We need to ensure we're implementing long-term solutions, not just quick fixes, to close the pay gap for good."
By UK region, the report finds that London has made the slowest progress in closing the gap since 2000, with the gap shrinking from 22 per cent to 19 per cent. But women in the capital would also likely be the greatest beneficiaries of a complete closing of the gender pay gap, driven by a 31 per cent pay gap across the country's financial services and insurance companies, many of which are based in London.
UK news in pictures

Show all 50
Northern Ireland has made the most progress since 2000, according to PwC, reducing its pay gap from 22 per cent to just 6 per cent – which is now the lowest of all regions.
The data comes just a month ahead of a deadline for all UK companies employing at least 250 people to publish a breakdown of their gender pay gaps across different compensation bands.
So far, just over 1,000 companies have published their figures with the vast majority admitting to paying the average female employee less than the average male employee. A total of 9,000 firms will have to have made their reports public by 5 April.
Register for free to continue reading
Registration is a free and easy way to support our truly independent journalism
By registering, you will also enjoy limited access to Premium articles, exclusive newsletters, commenting, and virtual events with our leading journalists
Already have an account? sign in
Join our new commenting forum
Join thought-provoking conversations, follow other Independent readers and see their replies