Student is suing GlaxoSmithKline claiming wrong medicine dosage caused 'her skin to burn off'
Ms Shaw says the syndrome left her skin scarred and she is slowly losing her vision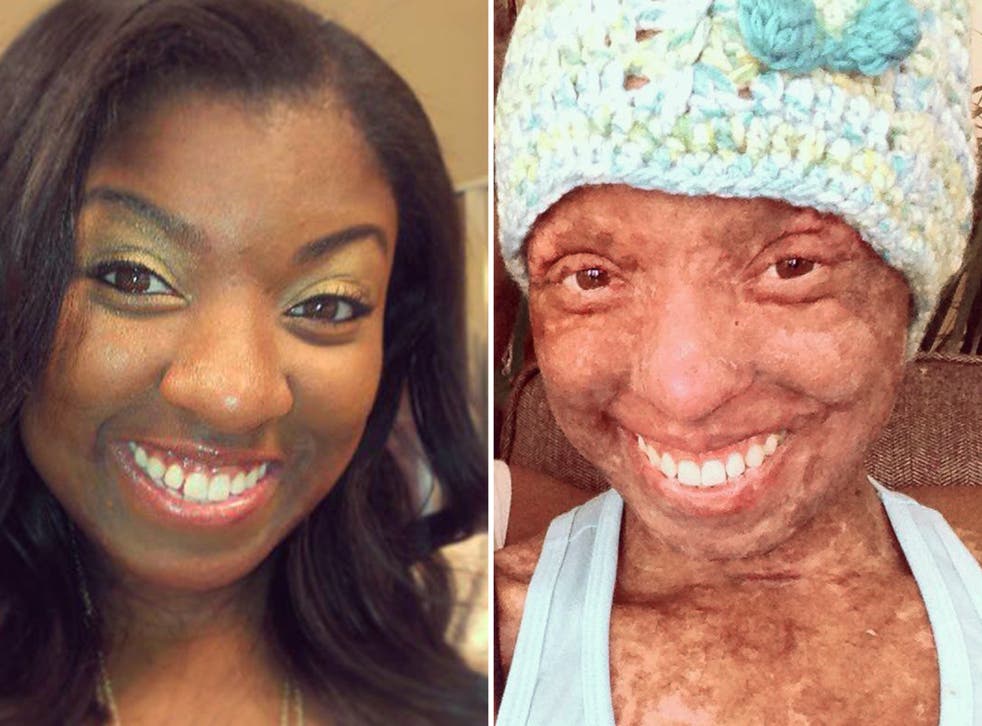 A 26-year old student is reportedly suing UK pharmaceutical giant GlaxoSmithKline (GSK) after claiming she received the wrong dosage of a medication that caused her skin to burn off.
Khaliah Shaw, a graduate student at Georgia College and State University in the US, was prescribed an anti-seizure medication lamotrigine, marketed as Lamictal in the US in 2014, according to a report by 11Alive, an NBC-affiliated TV station in Atlanta.
Within weeks of taking the drug, Ms Shaw claims blisters broke out over her body. She told the news outlet she was "in excruciating pain" and felt like she was "on fire".
The ordeal led to her diagnosis of Stevens-Johnson syndrome, a rare skin disorder that usually occurs in reaction to a medication or an incorrect dosage.
Ms Shaw spent five weeks in a medically induced coma while her skin slowly peeled off. She told the news outlet that the syndrome left her skin scarred and she is slowly losing her vision, while her finger nails might never grow back.
The syndrome has no cure and doctors told her she might relapse.
"They're telling me this could happen again, and they're telling me if it did happen again, that it would be worse," Ms Shaw told 11Alive.
Ms Shaw is now suing the drug manufacturer GSK for promoting the product without warning of the risks, reportedly demanding more than $3.45m (£2.68m).
It is not the first time the drug company has been sued for alleged healthcare fraud.
In 2012, GSK agreed to pay $3bn and pleaded guilty to criminal charges of illegally marketing drugs and withholding safety data from US regulator, the Food and Drug Administration (FDA).
Earlier this month, a US jury in Chicago ruled that GSK must pay $3m to a woman who sued the firm after her husband committed suicide while taking a generic version of the antidepressant Paxil. The drug company is appealing the decision.
Health news in pictures

Show all 40
GSK was not immediately available to comment on the report.
Register for free to continue reading
Registration is a free and easy way to support our truly independent journalism
By registering, you will also enjoy limited access to Premium articles, exclusive newsletters, commenting, and virtual events with our leading journalists
Already have an account? sign in
Register for free to continue reading
Registration is a free and easy way to support our truly independent journalism
By registering, you will also enjoy limited access to Premium articles, exclusive newsletters, commenting, and virtual events with our leading journalists
Already have an account? sign in
Join our new commenting forum
Join thought-provoking conversations, follow other Independent readers and see their replies