Lloyd Blankfein: Goldman Sachs CEO takes to Twitter to hint at Brexit job moves to Frankfurt
Like many other global banks with a strong presence in London, Goldman has already indicated that it is preparing to relocates a portion of UK staff to the continent after Brexit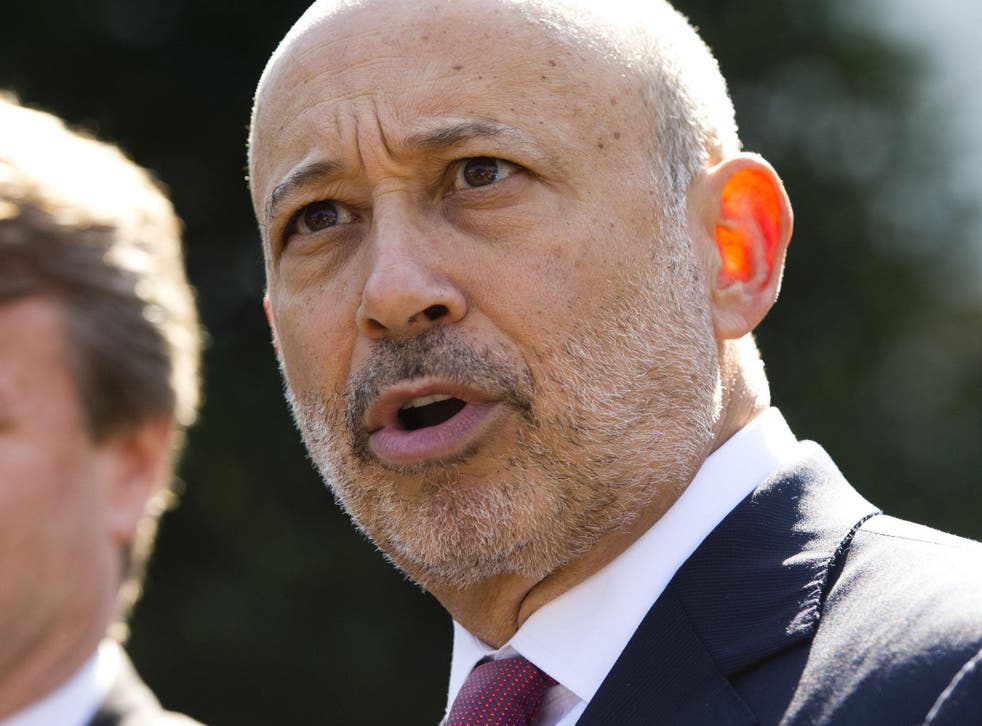 The chief executive of Goldman Sachs has dropped a strong hint on Twitter that his bank is looking to expand its presence in Frankfurt as a direct result of Brexit.
Lloyd Blankfein, one of Wall Street's best known financiers, on Thursday tweeted: "Just left Frankfurt. Great meetings, great weather, really enjoyed it. Good, because I'll be spending a lot more time there. #Brexit."
Mr Blankfein, who has been the CEO of Goldman Sachs since 2006, appears to have joined Twitter back in June 2011, but only sent what looked to be his first tweet ever in June this year.
Going against his employer's long-standing tradition of not overtly involving itself in political matters, Mr Blankfein at the time used that tweet to slate Mr Trump's decision to withdraw from the Paris agreement on climate change.
Since then he has tweeted a handful of times, on subjects as varied as Bitcoin, Saudi Arabia and immigration.
In August he took to the social media platform, using solar eclipse as an excuse to bemoan the state of the US – a tweet many perceived to be a thinly veiled dig at President Donald Trump.
Like many other global banks with a strong presence in London, Goldman has already indicated that it is preparing to relocate a portion of UK staff to the continent after Brexit, to ensure that it will be able to keep servicing clients seamlessly.
Earlier this month, Reuters reported that the bank, which currently employs around 6,000 people in London, had agreed to lease 10,000 square metres of office space in a new building in Frankfurt, providing space for up to 1,000 staff.
More recently, Bloomberg reported that top executives at the bank – alongside their peers at Wall Street rival JP Morgan – are bracing for a Brexit where the UK quits the EU without having a long-term trade deal in place.
Register for free to continue reading
Registration is a free and easy way to support our truly independent journalism
By registering, you will also enjoy limited access to Premium articles, exclusive newsletters, commenting, and virtual events with our leading journalists
Already have an account? sign in
Join our new commenting forum
Join thought-provoking conversations, follow other Independent readers and see their replies