Goldman Sachs boss Lloyd Blankfein confirms he will retire this year
Banking chief's departure has been expected for months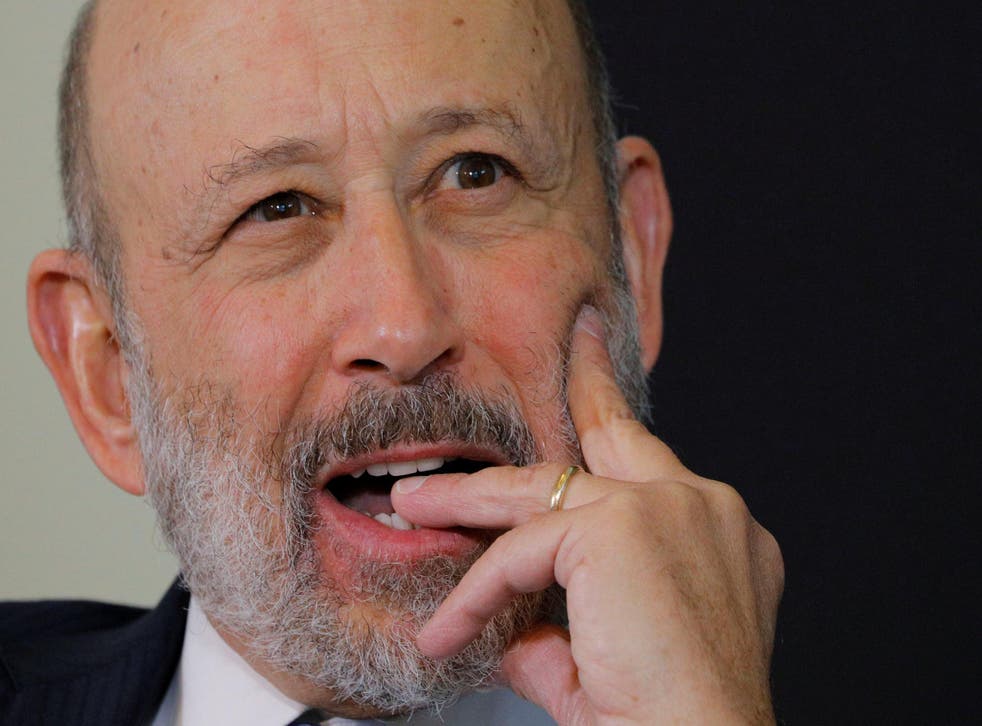 Goldman Sachs has confirmed David Solomon will take over as chief executive when incumbent boss Lloyd Blankfein steps down in September.
The banking chief, who has led Goldman for 12 years, making him one of the financial world's longest-running CEOs, will also step down as chairman at the end of the year.
Mr Blankfein battled cancer during his tenure at the lender, announcing his diagnosis in 2015.
His plans to leave Goldman were first reported in March this year, and the appointment of Mr Solomon as his replacement was widely anticipated.
"I want to express my deep appreciation for the opportunity to work with and benefit from so many talented and dedicated colleagues," said Mr. Blankfein. "My job has also allowed me to engage with many of the most impressive business leaders around the world and I thank them for allowing me to help support their goals and priorities."
He added: "David is the right person to lead Goldman Sachs. He has demonstrated a proven ability to build and grow businesses, identified creative ways to enhance our culture and has put clients at the center of our strategy."
Adebayo O. Ogunlesi, lead director of the Goldman Sachs board, said Mr Blankfein had been a "remarkable leader during an extraordinary period of challenge" for the bank.
"His temperament and innovative thinking, deep understanding of risk and the firm's businesses, and ability to motivate and inspire the people of Goldman Sachs have defined his tenure. He has pushed the firm's entry into new businesses and opportunities, while also investing in areas that will continue to be highly valued by our clients," Mr Ogunlesi said.
Mr Blankfein has been an outspoken critic of Brexit, and has previously suggested that a second referendum would be appropriate given uncertainty surrounding the decision.
In April this year, Mr Blankfein said Goldman might not have chosen to build its new European headquarters in London if the decision had been made after the Brexit vote.
Shares in Goldman dropped slightly in pre-market trading, falling 0.4 per cent.
Register for free to continue reading
Registration is a free and easy way to support our truly independent journalism
By registering, you will also enjoy limited access to Premium articles, exclusive newsletters, commenting, and virtual events with our leading journalists
Already have an account? sign in
Register for free to continue reading
Registration is a free and easy way to support our truly independent journalism
By registering, you will also enjoy limited access to Premium articles, exclusive newsletters, commenting, and virtual events with our leading journalists
Already have an account? sign in
Join our new commenting forum
Join thought-provoking conversations, follow other Independent readers and see their replies