Goldman Sachs lawsuit: Wall Street giant is a 'boys club where drinking, strip clubs and sexism tolerated'
Two female former employees claim women at Goldman Sachs were sexualised and paid less in explosive lawsuit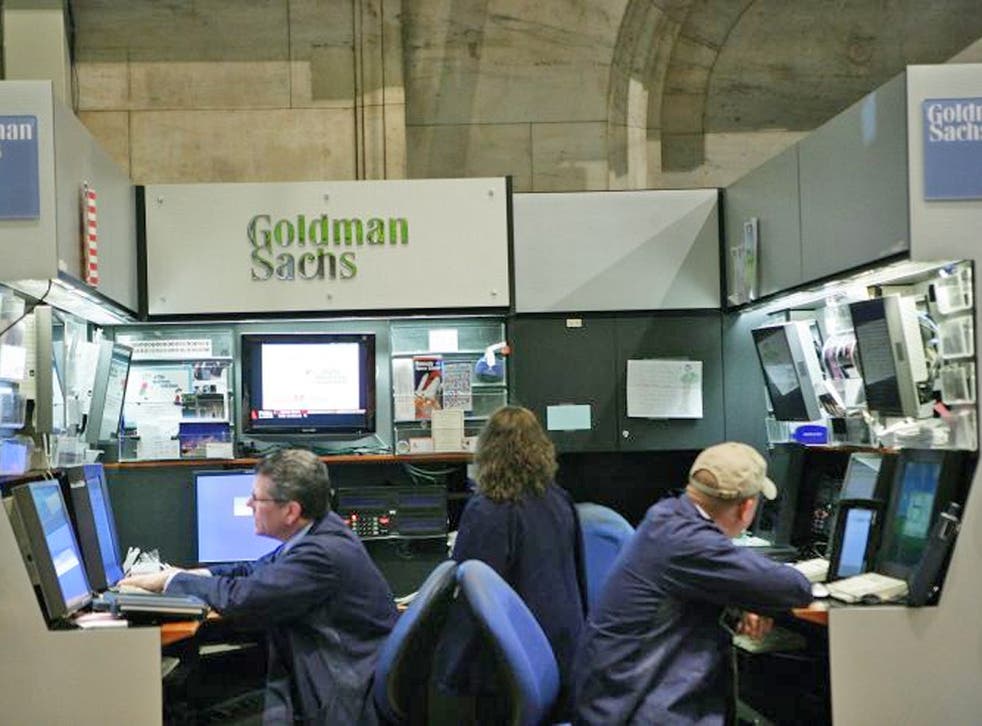 Two former female employees of Goldman Sachs who allege the investment bank is an "uncorrected culture of sexual harassment and assault" where women are often paid less and denied promotion are now seeking class action status for their lawsuit.
If class action status was granted, the women could be allowed to include many more female associates and vice-presidents of Goldman's investment bank, investment management and securities divisions, who worked at the bank from 2002, in their legal efforts to win unspecified damages and back pay.
Cristina Chen-Oster, a former vice-president and Shanna Orlich, a former associate, allege in their lawsuit Goldman has a "boys club" atmosphere where binge drinking, strip club visits and the sexualization of women are tolerated, and where women fear that complaining to employee relations is a "career ender."
Goldman Sachs has always denied the women's allegations and is fighting the case, and the investment bank did not immediately return calls on Thursday seeking any update on their position. It has previously stated "this is a normal and anticipated procedural step for any proposed class action lawsuit and does not change the case's lack of merit."
The women allege that at Goldman, female vice presidents earned 21 per cent less than male counterparts, female associates earned 8 per cent less, and 23 per cent fewer female vice presidents have been promoted to managing director.
"The record overwhelmingly demonstrates that year after year Goldman continues to treat women as second-class employees, permitting a culture of fear and retaliation to flourish rather than fixing known, systemic gender bias," the lawsuit alleges.
" A cross the firm, women now comprise only 17 per cent of managing directors, and only five of 34 members of the firm's management committee," it continued. "Goldman's discriminatory processes do not arise in a vacuum, but instead are shaped by a common culture of gender stereotyping and hostility towards women at the firm."
The many allegations include widespread concerns among women at Goldman about gender bias, promotion by Goldman of male employees and managers accused of misconduct towards women, and the stereotyping of working mothers as "unfit for or uncommitted to their careers."
One woman claims that she was denied opportunities to work as a trader, "while a male colleague with no more experience was given a trading seat right away" and then managers "challenged him to do push-ups on the trading floor due to his background in the Marine Corps."
Orlich claims that despite being a golfer while at college, she was not invited to all-male golf outings that her male peers and male subordinates attended with managers.
"Unsurprisingly in such a culture, work events are held at strip clubs where the sexualization of women is endorsed and celebrated," alleges the suit.
It claims further: "In fact, Goldman has such a strong reputation for this kind of behavior that in 2005 the firm cautioned new associates in their orientation that while clients will ask to go to strip clubs, they should merely not 'expense' that entertainment.
"However, the record above demonstrates that entertaining clients at strip clubs remained unabated, if frequently 'off the books'."
The women claim that Goldman views women who have children as less committed to their jobs, "and penalises them for having children by reassigning key accounts, relationships, and roles."
The suit alleges Goldman is "a firm where having children is disfavored and carries adverse assumptions about future performance …" and that women with grievances fear that "speaking to Employee Relations is a 'career ender'."
Register for free to continue reading
Registration is a free and easy way to support our truly independent journalism
By registering, you will also enjoy limited access to Premium articles, exclusive newsletters, commenting, and virtual events with our leading journalists
Already have an account? sign in
Register for free to continue reading
Registration is a free and easy way to support our truly independent journalism
By registering, you will also enjoy limited access to Premium articles, exclusive newsletters, commenting, and virtual events with our leading journalists
Already have an account? sign in