Goldman Sachs CEO Lloyd Blankfein slams state of the US in solar eclipse tweet
'Wish the moon wasn't the only thing casting a shadow across the country,' the financier tweeted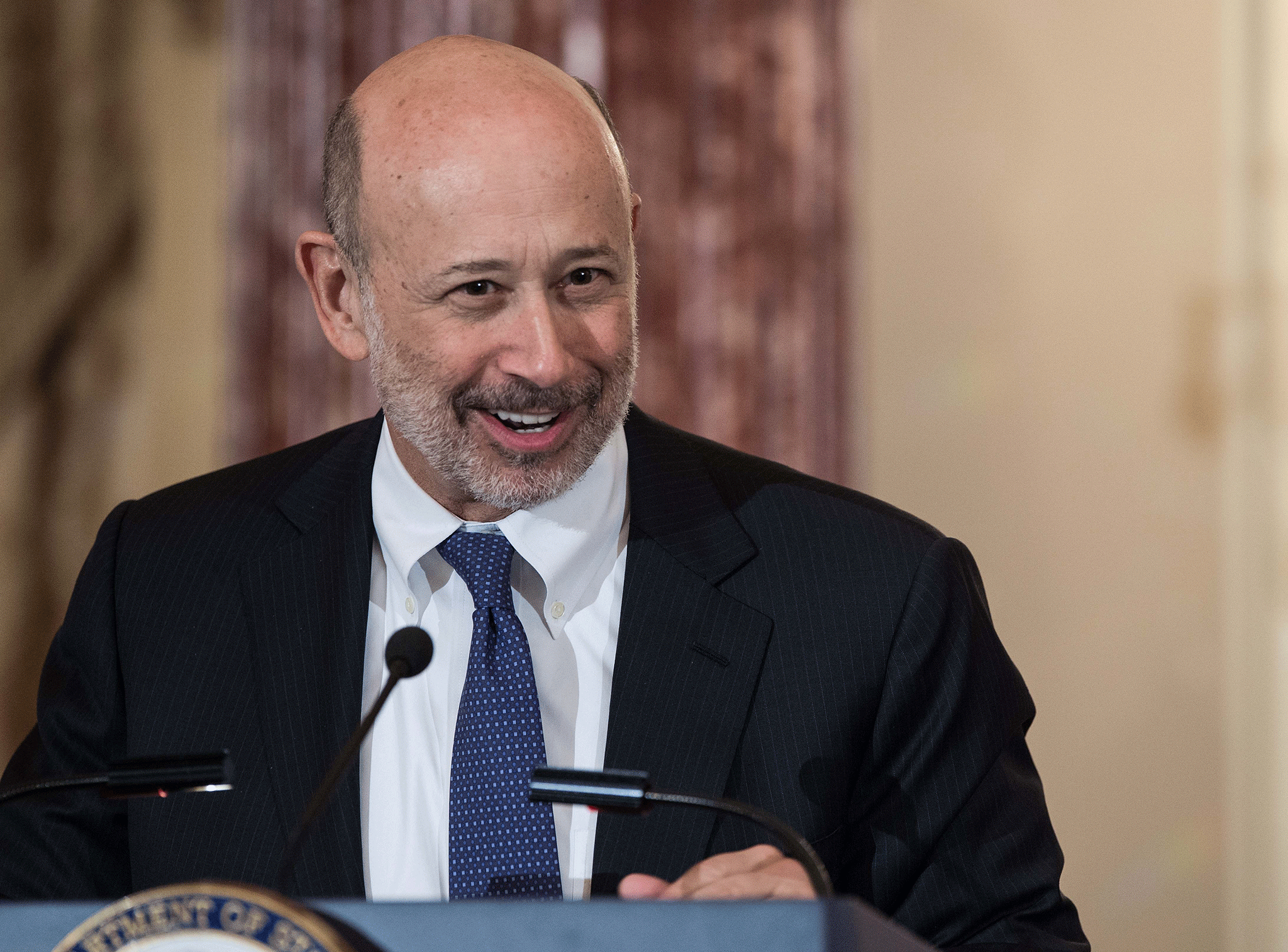 The chief executive of Goldman Sachs used Monday's solar eclipse to bemoan the state of the US, in a tweet that many perceived to be a thinly veiled dig at President Donald Trump.
Lloyd Blankfein took to the social media platform with the words: "Wish the moon wasn't the only thing casting a shadow across the country". He added: "We got through one, we'll get through the other."
Although the financier appears to have joined Twitter back in June 2011, he only sent what seemed to be his first ever tweet in June this year. Goldman Sachs and its top executives have traditionally been cautious when commenting on political matters, but Mr Blankfein used that tweet to slate Mr Trump's decision to withdraw from the Paris agreement on climate change.
He's since sent just under a dozen tweets, including one on 26 June – purportedly from London – in which he expressed his admiration for people in the city showing resilience and continuing their lives as normal despite the threat of terrorism.
Mr Blankfein, who has been CEO of Goldman Sachs since 2006, was one of the first Wall Street executives to speak out against Mr Trump's travel ban earlier this year.
In a voice message sent to employees back in January, he said the firm could not support the policy.
He quoted from the bank's business principles: "For us to be successful, our men and women must reflect the diversity of the communities and cultures in which we operate. That means we must attract, retain and motivate people from many backgrounds and perspectives. Being diverse is not optional; it is what we must be."
Several alumni of the bank are working in the President's administration, including Gary Cohn, former chief operating officer, who is Mr Trump's chief economic advisor, and Treasury Secretary Steven Mnuchin who was chief information officer at Goldman.
Register for free to continue reading
Registration is a free and easy way to support our truly independent journalism
By registering, you will also enjoy limited access to Premium articles, exclusive newsletters, commenting, and virtual events with our leading journalists
Already have an account? sign in
Join our new commenting forum
Join thought-provoking conversations, follow other Independent readers and see their replies