Goldman Sachs puts London staff on notice to relocate to Frankfurt by June, sources say
The US investment bank has decided it can no longer wait for clarity from Prime Minister Theresa May on what Brexit will look like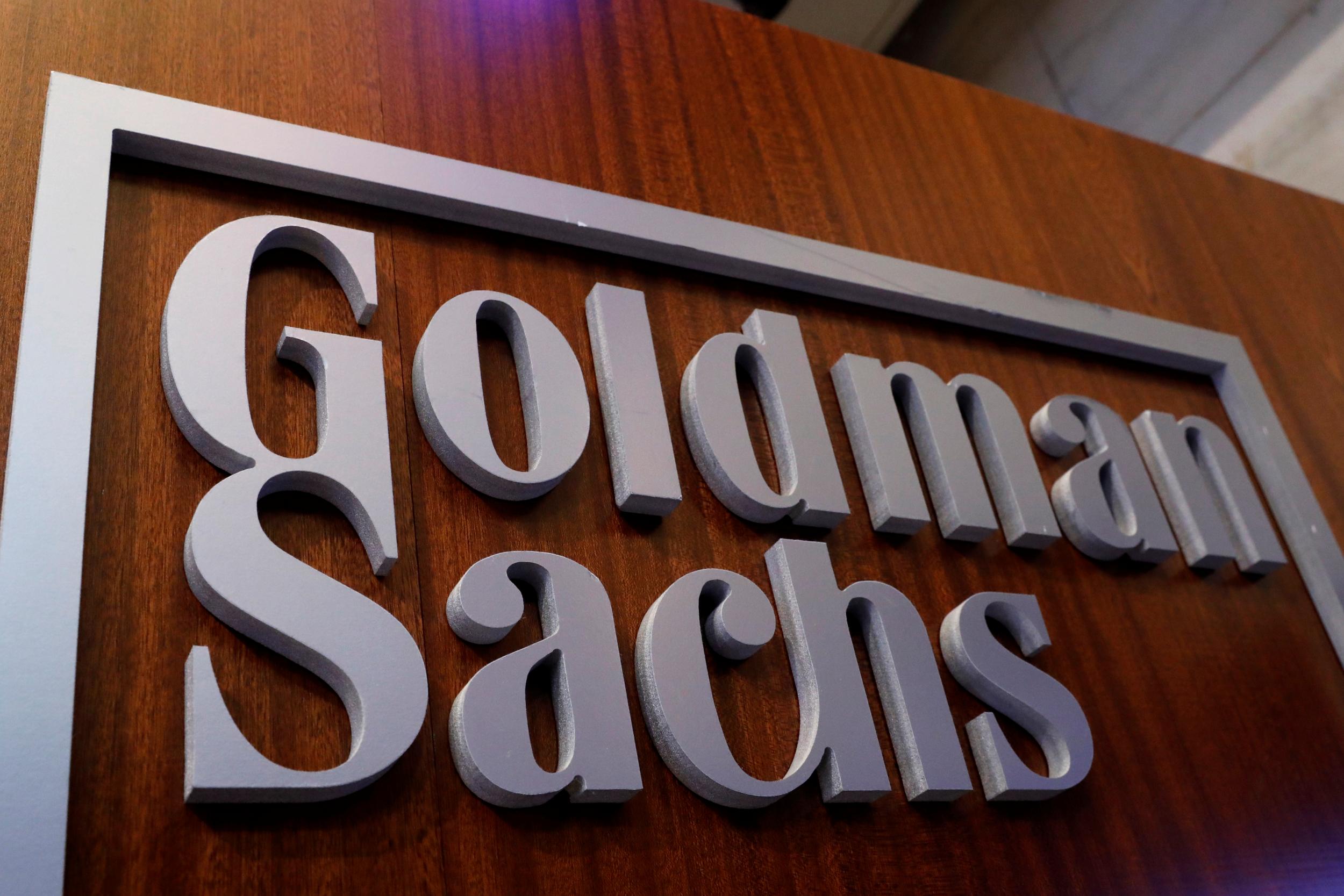 Goldman Sachs has put more than a dozen UK-based banking, sales and trading staff on notice to move to Frankfurt within weeks, two sources with knowledge of the matter said, as it braces for divorce between Britain and the European Union.
After months of patience and private lobbying, the US investment bank has decided it can no longer wait for clarity from MPs on how its business might be impacted by Britain's exit from the trading bloc and is taking the steps to minimise disruption to clients.
It has informed members of its London-based derivatives and debt capital markets teams working on German accounts that their activities will be relocated to its base in Frankfurt and to make the necessary preparations to move to those offices by end-June, the sources told Reuters.
Several members of those teams have already negotiated and signed new German employment contracts, one of the sources added. Goldman declined to comment.
Goldman's decision to reissue some staff contracts and set a timeline to move teams to the continent marks one of the first tangible signs that banks are starting to execute on Brexit contingency plans after Prime Minister Theresa May ruled out retaining passporting rights for financial services.
The loss of these passporting rights - which currently enable finance firms to freely offer financial, advisory and trading services to corporate clients across all EU states via just one local license - is a key concern for banks such as Goldman.
It is unclear how deeply the loss of those privileges will affect London-based bankers, but Goldman felt that an initial relocation of a small number of staff providing such services was the best way to protect clients, one of the sources said.
The bank has been looking to expand its workforce in Frankfurt to 400, a third source said, as part of a strategy to increase its presence more broadly across the continent.
Jens Hofmann will assume responsibility for the bank's Financing Group activities for Germany, Austria and Switzerland and will relocate to Frankfurt from London, the third source said.
The imminent relocations are set to ring alarm bells among UK financial regulators hoping that banks will hold back on any "irreversible" steps, given that Britain and the EU aim to agree a transition deal this month to keep business as usual between Brexit Day on 29 March 2019 until the end of 2020.
PRIMARY DEALERS
Banking sources said last year that EU officials could impose rules to require investment banks to move positions from London to continental Europe if they want to retain their role as primary dealers for EU governments after Brexit.
Primary dealers help national governments manage their borrowing by buying bonds from them in auctions and selling these on to investors. It's high-profile work that helps banks win other public and private sector business in those countries.
In January, the president of Morgan Stanley, Colm Kelleher, said his bank would make its decisions about redeploying staff "very early this year".
Goldman Sachs backed the ill-fated campaign for Britain to remain in the EU, arguing that the UK's thriving financial services industry and the two million people it employs would be significant casualties of Britain's decision to leave.
Since the 2016 vote, the bank has reiterated its commitment to London and pledged to keep its primary European base in the UK irrespective of the nature of Brexit.
It is midway through a multi-million pound development of a new headquarters building in London and, like other US investment banks, continues to recruit more staff in the capital than anywhere else in Europe.
Reuters
Join our commenting forum
Join thought-provoking conversations, follow other Independent readers and see their replies