Goldman Sachs monitors its staff emails. Here's are 11 phrases it looks for
Have you ever wondered what phrases one of the most powerful banks in the world is looking for?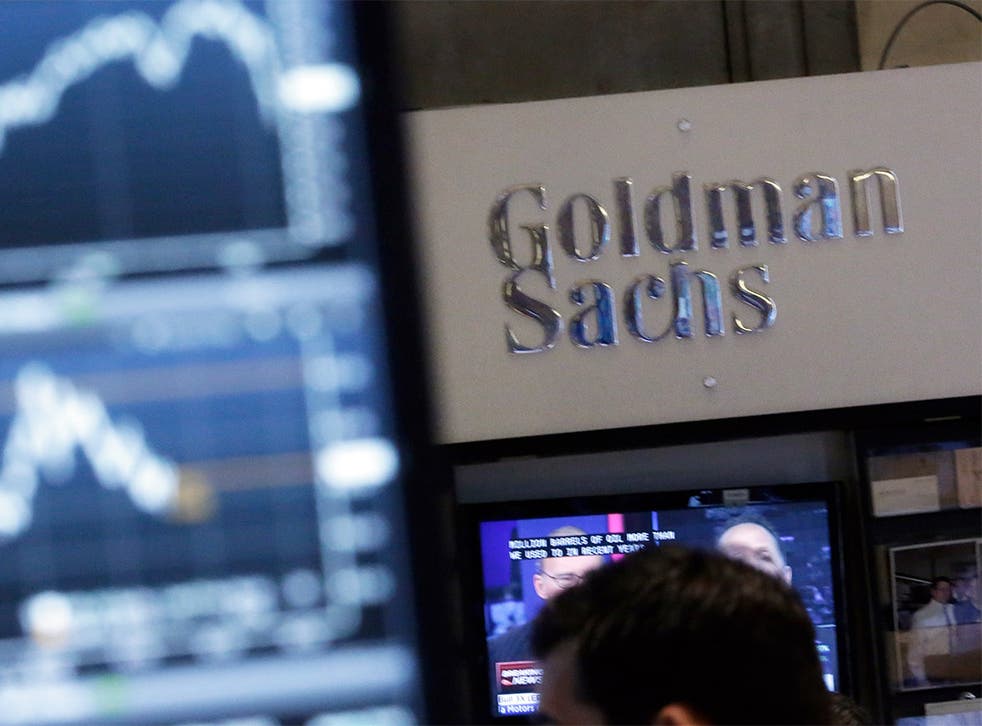 In your more paranoid moments, you might suspect that your company monitors emails sent from your work account, perhaps looking for signs of disloyalty or illegal material.
But have you ever wondered what phrases one of the most powerful banks in the world is looking for?
CNBC has obtained a document detailing more than 180 phrases that Goldman Sachs looks out for in emails sent by staff, giving an insight into a large bank's real-time surveillance system.
The investment bank uses automated software that scans emails for phrases and words that it considers to be a concern, CNBC said.
The list includes phrases that might allude to tense exchanges between bankers and customers such as: "I am not a happy camper" or "I am dissatisfied".
It also includes phrases that might suggest bad behaviour such as "I will sue you/your firm", and terms that suggest negligence like, "Where did my money/funds/account go?"
Goldman Sachs staff are also expected to be polite at all times which might explain why they are prevented from sending emails using any of the 13 separate sentences that include the F-world.
The list applies only to staff dealing with clients and was produced and 2008, which it means it has likely been updated since.
"We deploy cutting-edge technology and exercise the utmost care to protect confidential information, secure data and provide high-end client service. The firm's monitoring efforts reflect our commitment to upholding the highest standards of professionalism and integrity," a spokesman for Goldman Sachs told CNBC.
It is unclear if the same system is used at Goldman Sachs in the UK. Goldman Sachs UK did not respond to requests for comment.
Under UK data protection law, employers are required to provide detailed information to their employees about the employer's monitoring activities. Employers should have legitimate grounds for the monitoring and avoid unjustified intrusions into employees' private life.
Before an interception, consent from the sender and recipient is required according to Matt Gingell, an employment lawyer and partner at Gannons law firm.
"Employers may, however, intercept employees' communications which are 'relevant to the business' without obtaining consent. The difficulty though is how will the employer know for certain if an email or message is relevant to the business without opening it?" he said.
In the US, however, courts have taken the position that employers have the right to monitor anything staff do on their employer's computer systems and equipment, Catherine E. Reuben, employment lawyer at the firm Hirsch Roberts Weinstein told TIME magazine.
Technological monitoring of employees' email is said to be increasingly common in the financial industry in order to flag activities that may be illegal or may represent insider trading.
Business news: In pictures

Show all 13
It is also encouraged by the Securities and Exchange Commission (SEC), which enforces federal securities lose and regulates the nation's stock and option exchanges as well as other activities.
Employees at Citigroup, an investment bank, are warned in the company's code of conduct that they should not have any expectation of personal privacy when using Citi's equipment, systems and services.
The monitoring system at JPMorgan Chase also has the power to monitor employee correspondence, including email chat and instant messages sent to or from the bank's system.
11 emails phrases that will get you flagged at Goldman Sachs:
"I've been trying to reach you"
"Stock will fly"
"Way too f***ing much"
"clowns manging/running the fund"
"Call the SEC"
"you stole from me/my account"
"don't worry about the losses"
"how could you/Goldman possibly lose that much"
"I was extremely pissed/angry/concerned/upset/agitated/bothered/distressed/worried/confused/discouraged/unnerved/confused/daunted"
"I/we will not pay"
"you were not upfront"
Join our new commenting forum
Join thought-provoking conversations, follow other Independent readers and see their replies