Google must be broken up to save news media, says Rupert Murdoch's News Corp
Search giant's 'overwhelming' market power is damaging publishers and must be stopped, News Corp says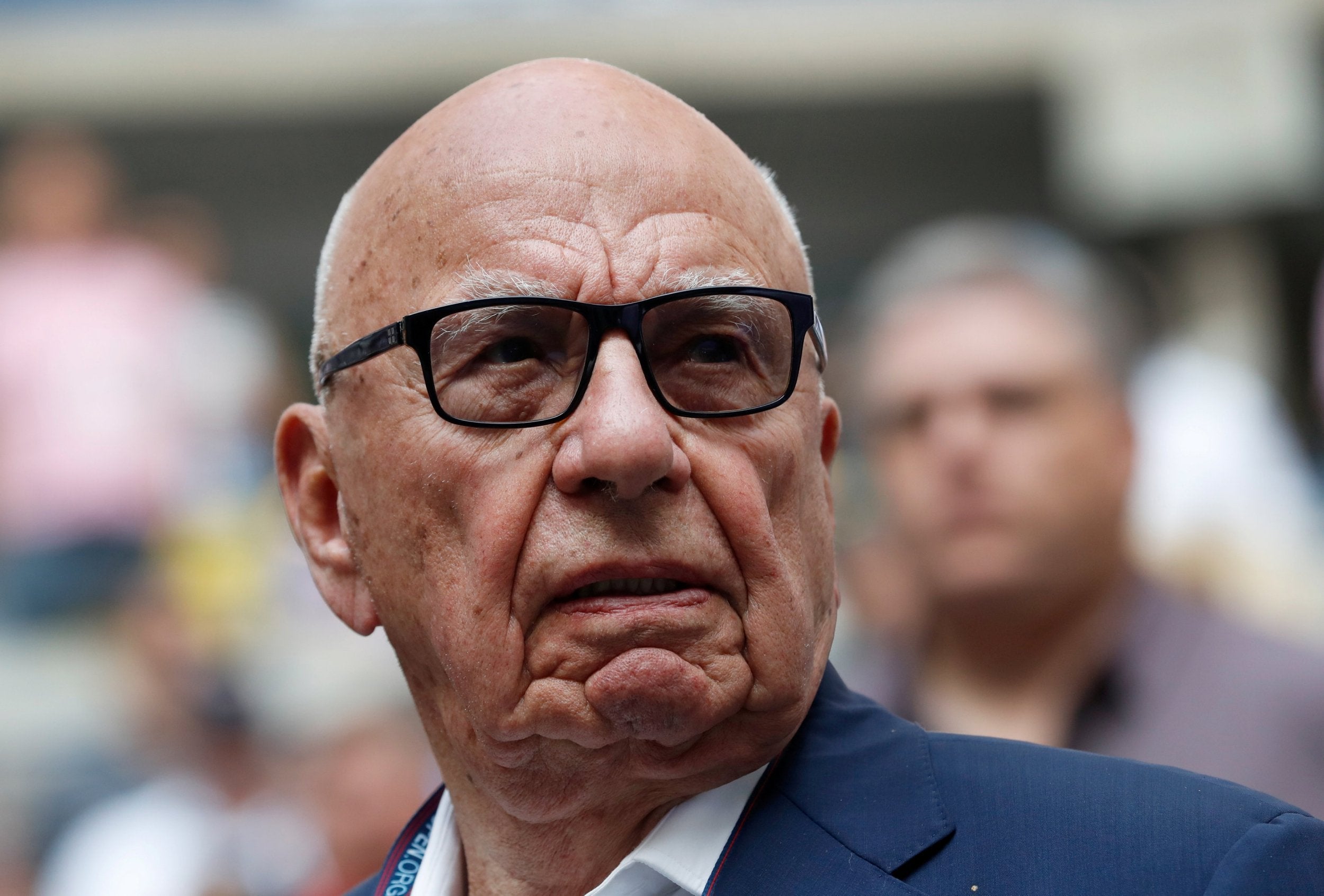 Google must be broken up to end its "overwhelming" market power and safeguard the world's news media, Rupert Murdoch's News Corp has said.
The news organisation's Australian arm demanded an enforced breakup of Google, which dominates online search and advertising businesses.
In an 80-page submission to the Australian government, News Corp, which has itself faced allegations of monopolistic behaviour, said Google's search engine and third-party advertising platform should be separated to allow publishers to compete for ad revenues.
Publishers have seen revenues decline sharply in recent years, forcing many to cut staff or shut down altogether.
Facebook and Google now hoover up more than 60 per cent of all internet ad spending; a proportion that is expected to continue to grow.
Google staff stage walkout over handling of sexual misconduct
Show all 15
Mr Murdoch's empire has seen billions of dollars of advertising spend move from its newspapers to online, much of it through Google.
"Google's market power across the ad tech services supply chain is overwhelming," News Corp said in its response to an Australian government inquiry.
The news conglomerate accused Google of directing traffic and sales through its search engine to its own sites, thereby hurting competition.
News Corp said Google had created its own "ecosystem" where it could control the results of people's internet searches and then charge advertisers based on how many people viewed their advertisements.
Mr Murdoch's firm also accused Google of operating in a "walled garden" that allows it to entrench its dominance of search by using its advertising technology businesses.
While regulators and lawmakers have attempted to rein in Google, the US company has been guilty of "avoiding and undermining regulatory initiatives and ignoring private contractual arrangements", News Corp claimed.
It comes as tech giants come under increasing pressure for a host of problems including anti-competitive behaviour, and the spread of misinformation, hate speech and propaganda on their platforms.
"Divestments will work to correct the market structure, by replacing common ownership with separate ownership, where each separate owner has incentives to compete to gain the business of customers," the submission says.
Support free-thinking journalism and attend Independent events
"News Corp Australia recognises that divestment in a non-merger context is a highly interventionist measure and will have significant ramifications."
The firm added that it believes any intervention should be limited to Google.
Join our commenting forum
Join thought-provoking conversations, follow other Independent readers and see their replies