Google owner Alphabet overtakes Apple as the world's biggest company
Parent company Alphabet has announced a five per cent increase in quarterly profits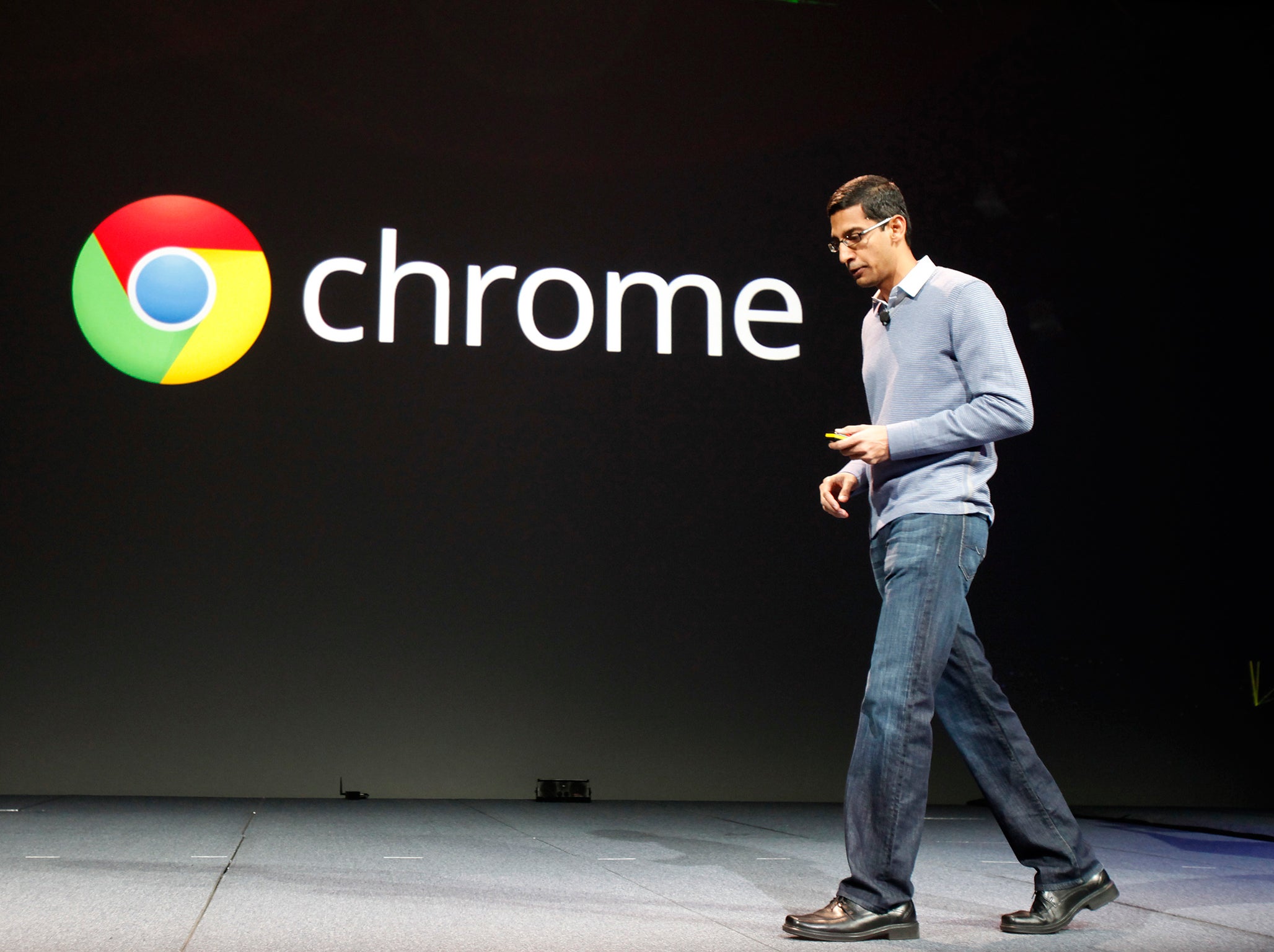 Google has reported a nearly five per cent rise in profits in its latest set of financial results - making its market value larger than former world's biggest couple Apple.
It was for the first time give a glimpse at just how much money the company is throwing at so-called "moonshots", or dream projects like smart houses and driverless cars.
Alphabet Inc. earned $4.9 billion on revenue of $21.3 billion in the fourth quarter.
If not for employee stock expenses and certain other items, Alphabet said it would have earned $8.67 per share. That figure easily topped the average estimate of $8.10 per share among analysts surveyed by FactSet.
Apple's has lost more than $200 billion in value in six months as investors have grown increasingly worried that the company's growth has stalled.
Many of these fears focus on iPhone sales, which are still growing, but at a slower pace. Tim Cook, Apple CEO, said he expected sales to decline in the next quarter.
The picture for investors has got murkier and they, looking for a safe place to put their cash, have chosen to go elsewhere.
The opposite is true of Google. The creation of a Alphabet has allowed Google to separate its main business as a search engine from ambitious new projects including driverless cars, internet balloons and smart homes.
Nearly all of Alphabet's revenue comes from Google it is the first glimpse at how much "moonshots" cost.
Business news: In pictures
Show all 13
This transparency could add up to $24 billion the Alphabet's market value, or more than twice the value of Twitter, according to some analysts.
At close on Friday, Google shares were worth $517 billion and Apple shares $540 billion - just 4 per cent more, as the above chart from Statista shows.
Join our commenting forum
Join thought-provoking conversations, follow other Independent readers and see their replies