Government accused of 'contracting out' emergency train franchises to private firms
Exclusive: 'Last resort' function was previously managed by the state
Mark Leftly
Monday 18 January 2016 01:33 Comments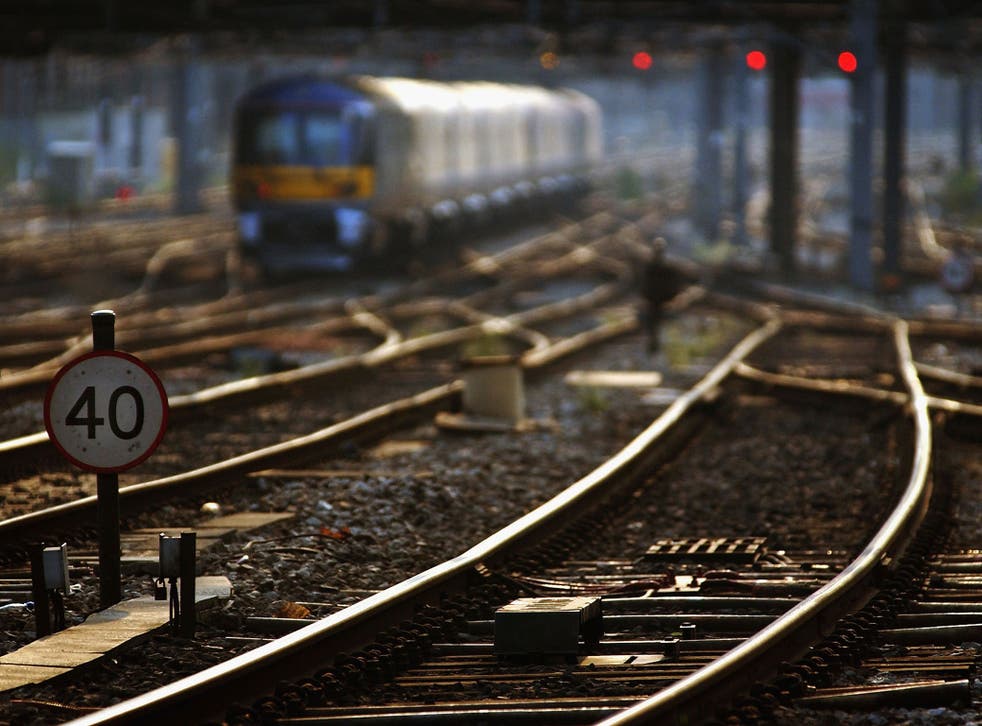 The engineer Arup and big four accountancy firm EY have been asked to help the Government set up and operate emergency rail franchises in the event of a repeat of the East Coast mainline fiasco.
This "last resort" function was previously managed by the state, and the shadow transport secretary Lilian Greenwood told The Independent that the changes have led to "the absurd situation of contracting out our in-house operator capacity".
Directly Operated Railways (DOR) was set up by the Department for Transport (DfT) to manage East Coast in 2009, because National Express was making huge losses on running the franchise. East Coast was privatised again last March, even though DOR received high customer satisfaction scores from passengers. Stagecoach and Virgin Trains now operate the line.
DOR has prepared contingency plans for other franchises should they fail, and it was given the "statutory obligation to provide operator of last resort capability". It also acts as a second bidder when only one train firm pitches for a franchise, to make sure there is a benchmark against which to judge that tender.
But, unnoticed in DOR's last annual report, there was a hint it would be wound down once the East Coast franchise was back in private hands. The report stated: "It is planned that following the completion of its programme of work supporting the DfT's Direct Award Programme, the business will be paused and the trading activities will be significantly reduced."
A DfT source confirmed that Arup and EY, alongside the rail technology company Interfleet, which has just been rebranded SNC-Lavalin Rail & Transit, were selected to take over many of its functions last month. The source said the consortium would provide "expert support when required" and added: "[The] remit includes monitoring the contractual health of our franchise agreements, as well as providing a stand-by service on a retainer basis to enable us to mobilise and operate a franchise if required."
Labour claimed this is a "significant change" to government policy, citing comments by former rail minister Simon Burns in 2013 that "the operation of train services by DOR is an essential part of the privatised franchising model".
Ms Greenwood said: "Ministers are reducing their options for reforming the railways and undermining their own bargaining position. Directly Operated Railways delivered record passenger satisfaction and punctuality, and the chronic instability in the franchising programme over recent years just underlines the need for an alternative operator that would be best provided by the public sector. A private provider with rail experience will surely also be bidding for other contracts, creating conflicts of interest."
A DfT spokeswoman said: "Directly Operated Railways was set up to manage the East Coast franchise when the previous operator was unable to fulfil its commitments. Following the successful award of the franchise to Virgin East Coast last year, it was not a good use of taxpayers' money to maintain its full corporate structure 'just in case'. DOR's operations were therefore scaled back and brought in-house within the Department for Transport."
She added: "There is no change to the legal requirement for the Government to ensure the continued running of the railway when a franchise is unable to operate."
Register for free to continue reading
Registration is a free and easy way to support our truly independent journalism
By registering, you will also enjoy limited access to Premium articles, exclusive newsletters, commenting, and virtual events with our leading journalists
Already have an account? sign in
Join our new commenting forum
Join thought-provoking conversations, follow other Independent readers and see their replies