Greece crisis: What is ELA and why is the Greek Central Bank getting more European Central Bank cash?
Greek bank account holders pulled an estimated €4.2 billion out of the banks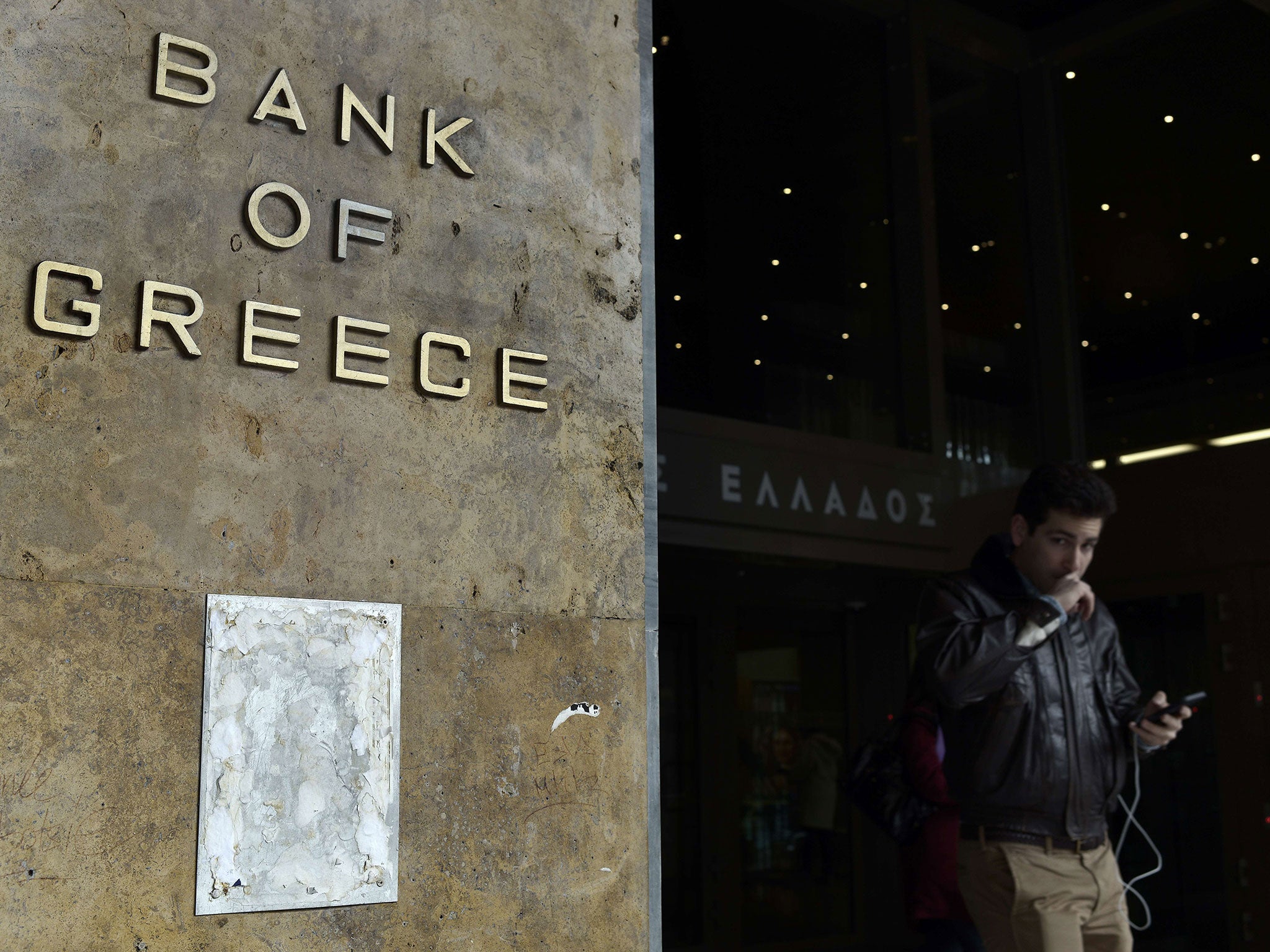 Hang on, I thought the ECB wouldn't release bail-out funds before Greece had agreed to more reforms?
That's true, both sides are frantically negotiating to agree on a package of reforms so that Greece can get its hands on €7.2 billion in aid.
But Greek banks have lost billions over the weekend as people have taken their money out of savings.
The European Central Bank was forced to plug "a bit less than €1 billion" into Greek banks on Tuesday to keep the financial system afloat, according to Reuters.
This is the third day is a row that Greece has needed to borrow emergency money. It takes the total borrowed to €89 billion.
Why is the ECB still giving Greece money?
This cash injection is called Emergency Liquidity Assistance, or ELA. Greece has relied on this emergency cash since it was cut off from standard ECB funding in February. ELA works as an emergency loan given to a central bank once a majority on the governing council of the ECB agrees.
Greek bank account holders pulled an estimated €4.2 billion from their bank accounts last week after talks between the Greek government and its European lenders turned acrimonious.
Greek banks are increasingly dependent on central bank funding as savers take their money out the bank. If they cannot get funding from the central bank, they might collapse, creating a domino effect through the Greek economy.
The liquidity arrangement will help to prop up the Greek banks while Tsipras tries to come to an agreement to release further bail out funds.
Where does the money come from?
The loans sit on the Greek Central Bank's balance sheet, which is part of a European system of central banks, including the nine members of the Eurozone and the ECB.
It's more expensive to borrow than other ECB programs, carrying an interest rate of 1.55 per cent, versus 0.05 per cent for normal ECB loans.
Has Greece used this money before?
Yes, in fact they only paid off an emergency loan from the last crisis in May 2014. In May 2012, the Greek Central Bank took €124 billion after a run on the banks.
What happens next?
If Prime Minister Alexis Tsipras's proposed reforms are satisfactory, the ECB may agree to loosen restrictions on other, less expensive funding so that it could stop relying on ELA.
Join our commenting forum
Join thought-provoking conversations, follow other Independent readers and see their replies