Former Greek finance minister Yanis Varoufakis accuses creditors of going after Greece's 'little people'
"A country in desperate need of reform has been made unreformable," says Mr Varoufakis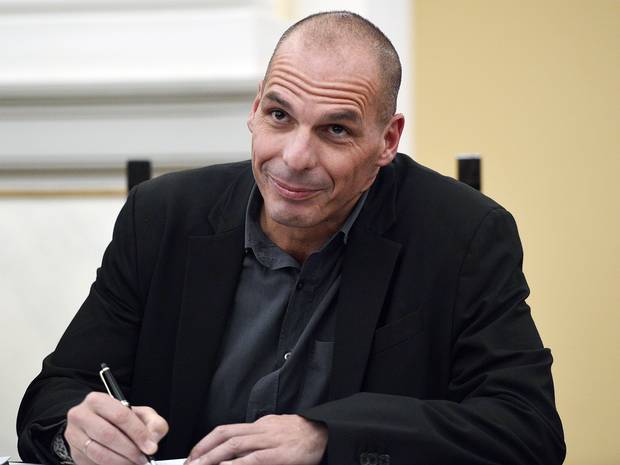 Former Greek finance minister Yanis Varoufakis has said that everyday life in Greece is unsustainable and that the country's European creditors are going after the "little people" rather than "corrupt oligarchs".
Speaking to BBC Radio 4's Today programme, the 55-year old economist said that the country has been put on a fiscal path which makes everyday life "unsustainable" in Greece.
"The German finance minister agrees that no Greek government, however reformist it might be, can sustain the current debt obligations of Greece," he said. Earlier in the day, Wolfgang Schäuble told German broadcaster ARD that Greece must reform or quit the euro.
"A country in desperate need of reform has been made unreformable by unsustainable macroeconomic policies," Mr Varoufakis said.
He said that "instead of attacking the worst cases of corruption, for six years now the creditors have been after the little people, the small pharmacists, the very poor pensioners instead of going for the oligarchies".
Greece in 2010 was given a huge loan that Mr Varoufakis said was not designed to save the bankrupt country but to "cynically transfer huge banking losses from the books of the Franco German banks onto the shoulders of the weakest taxpayers in Europe".
Earlier this week, the International Monetary Fund (IMF) warned Greece's debts are on an "explosive" path, despite years of economic reform.
Golden Dawn rally in Athens, Greece
Show all 9
The IMF has insisted on additional debt relief and reduced fiscal targets before it participates financially in Greece's current bailout program. Germany, which faces national elections, has resisted such moves.
Statistics agency ELSTAT said on Thursday that Greece's jobless rate came in at 23 per cent in November, unchanged from the previous month. But although the jobless rate has come down from record highs, it remains more than double the euro zone's average of 9.8 per cent in November, according to Reuters.
Join our commenting forum
Join thought-provoking conversations, follow other Independent readers and see their replies