Guardian to 'go tabloid' and 'outsource printing' to Trinity Mirror
The paper has been trying to stem heavy losses resulting from readers increasingly snubbing print in favour of the online edition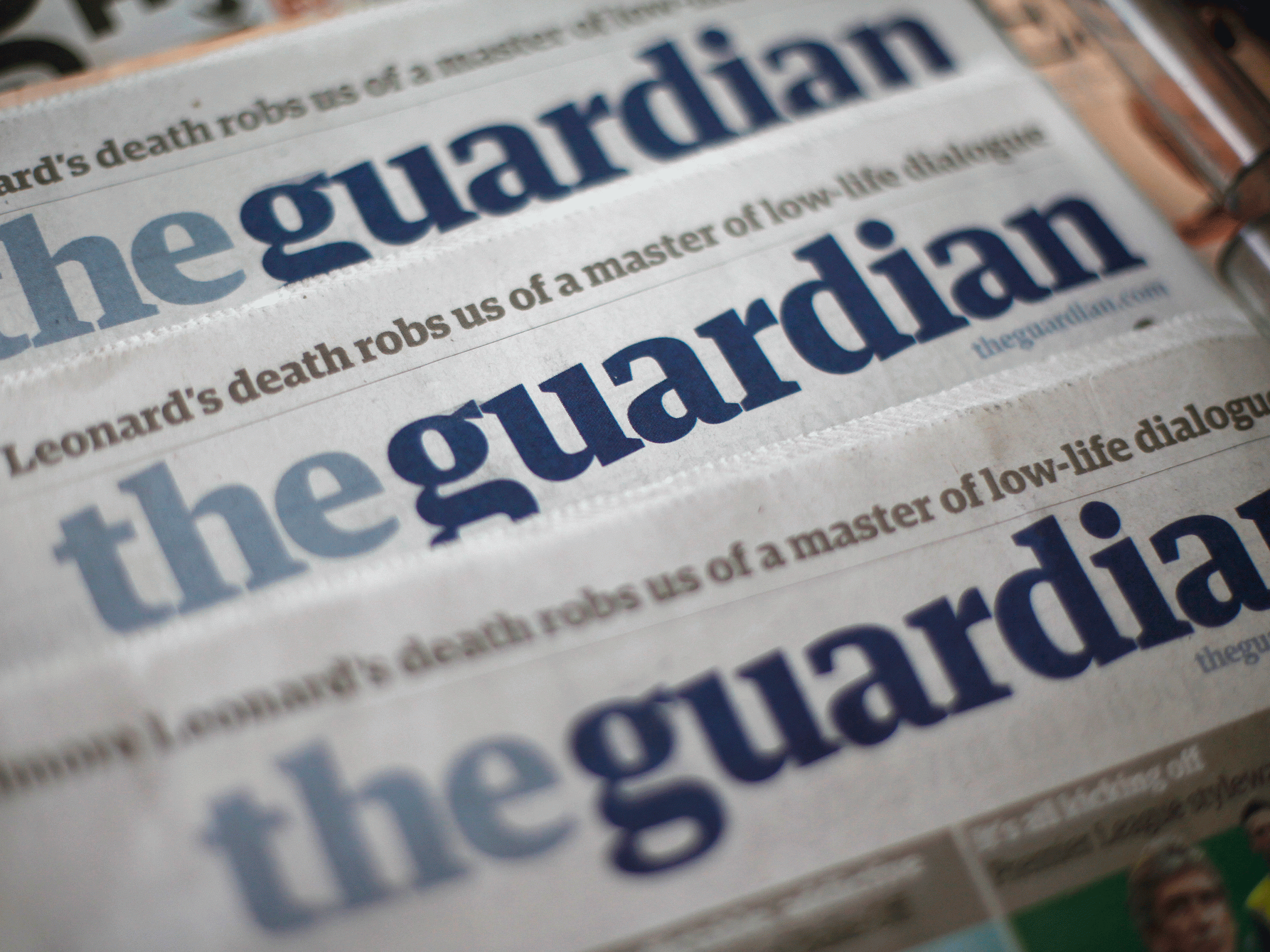 The Guardian newspaper is planning to change its format to tabloid and is on the brink of announcing a deal to outsource printing to Trinity Mirror, according to a report.
Citing a source close to the negotiations, The Telegraph reported that the paper hopes the move will help it stem heavy losses resulting from readers increasingly snubbing print in favour of the online edition.
Publisher Guardian Media Group (GMG) said in 2016 that it would need to save 20 per cent to counter underlying losses that widened to £62.6m for the year to 3 April last year and that it was aiming to break even in three years.
Over the weekend The Telegraph reported that an agreement with Trinity Mirror could be announced as soon as this week, even though a deal had not be finalised yet. Under the plan, The Guardian would be redesigned to fit tabloid-sized pages.
The paper reported that the contract would also allow The Guardian to scrap or sell its three so-called Berliner presses, which cost £50m in 2005. It spent a further £30m on printworks in London and Manchester, according to The Telegraph.
The Guardian is the only major UK newspaper to use the Berliner format, which is longer than tabloid but narrower than broadsheet.
GMG is owned by The Scott Trust, created in 1936 to safeguard its flagship newspaper. Last year, The Guardian denied rumours it is about to close its print operations in a bid to curb operating losses.
GMG was not immediately available for comment when contacted by The Independent.
Register for free to continue reading
Registration is a free and easy way to support our truly independent journalism
By registering, you will also enjoy limited access to Premium articles, exclusive newsletters, commenting, and virtual events with our leading journalists
Already have an account? sign in
Register for free to continue reading
Registration is a free and easy way to support our truly independent journalism
By registering, you will also enjoy limited access to Premium articles, exclusive newsletters, commenting, and virtual events with our leading journalists
Already have an account? sign in
Join our new commenting forum
Join thought-provoking conversations, follow other Independent readers and see their replies