Gun TV sales network for guns to launch in the US in 2016
The channel's promotional material advertises it as iTunes – but for guns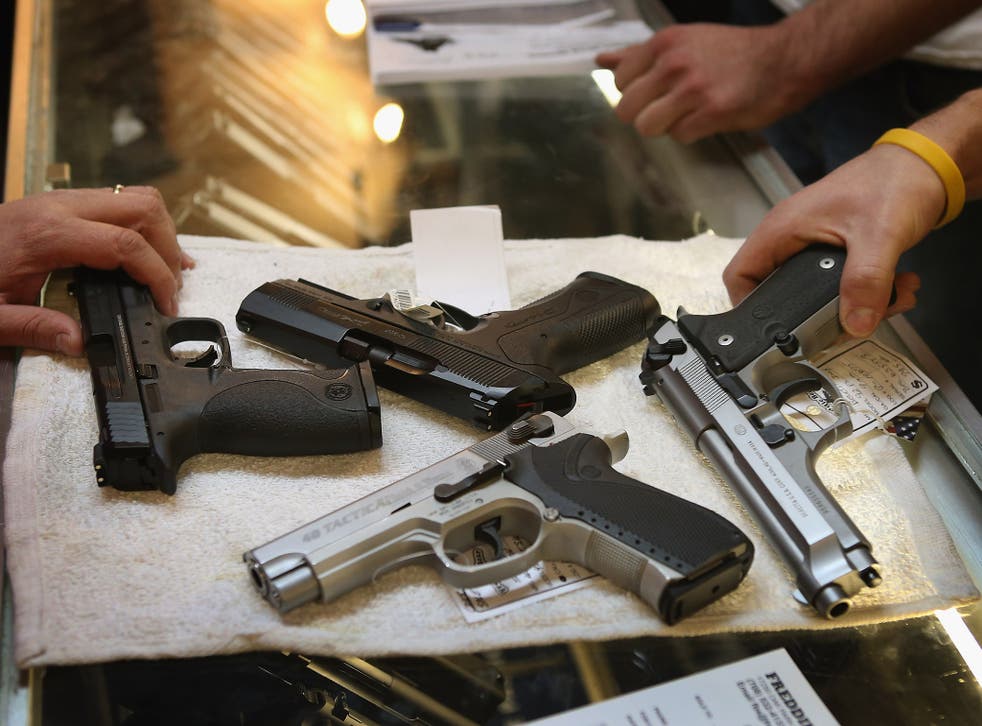 A new television network set to launch in January next year in the US will be dedicated to the sale of "the most diverse" representation of firearms.
With the tagline "Live Shopping. Fully loaded", Gun TV or GTV Live Shopping will be dedicated to shopping programming for firearms, munitions, outdoor and shooting sports products.
The channel predicts it will expand to a 24/7 line-up in its first year, from an initial six-hour a week schedule.
Gun TV's founders have said the network will give a better understanding of the weapons they purchase.
"Using the same approach used by alcohol companies 'Drink Responsibly', the platform introduces a social responsibility message to the firearms industry and general public that resonates with Americans," the company said on its Facebook page.
Three minutes of every hour of programming will be dedicated to firearm education and safety training.
Valerie Castle, one of the Gun TV co-founders, told the Desert Sun, a California based newspaper, the channel is in response to the nation's "love affair with shooting sport".
Gun TV will also face more restrictions than other shopping channels. Guns will not be delivered directly to a customer's door. Instead, when a viewer calls Gun TV, the network will place an order with a firearms distributor on his behalf. The weapon will then be shipped to the local gun store, where it can be purchased as usual by the viewer.
The channel's promotional material advertises it as iTunes – but for guns.
"Imagine the multifaceted platform of iTunes, the social interactivity of Facebook and best in class products combined to form a revolutionary shopping opportunity available to US satellite and cable subscribers, smart device and active social media users," the company statement says.
Gun control advocates are questioning Gun TV's claims that the channel won't increase the high demand for firearms.
"My gut reaction is this is the last thing we need," Laura Cutilletta, senior staff attorney of the Law Center to Prevent Gun Violence, told the Desert Sun. "When you look at the number of gun deaths in this country every day, the idea that somebody's 'brilliant marketing scheme' is to get more guns into the hands of more people is just a little bit outrageous."
Gun TV expects to engage the owners of more than 270 million guns in the USA, according to the promotional material.
The San Bernardino massacre was the America 355th mass shooting and the deadliest in the US since 2012.
Register for free to continue reading
Registration is a free and easy way to support our truly independent journalism
By registering, you will also enjoy limited access to Premium articles, exclusive newsletters, commenting, and virtual events with our leading journalists
Already have an account? sign in
Register for free to continue reading
Registration is a free and easy way to support our truly independent journalism
By registering, you will also enjoy limited access to Premium articles, exclusive newsletters, commenting, and virtual events with our leading journalists
Already have an account? sign in
Join our new commenting forum
Join thought-provoking conversations, follow other Independent readers and see their replies