H&M, Zara, M&S and others found buying from highly polluting factories in Asia
Toxic run-off from manufacture of viscose, a supposedly ethical material, has turned rivers black, contaminated drinking water and been linked to increased cancer risk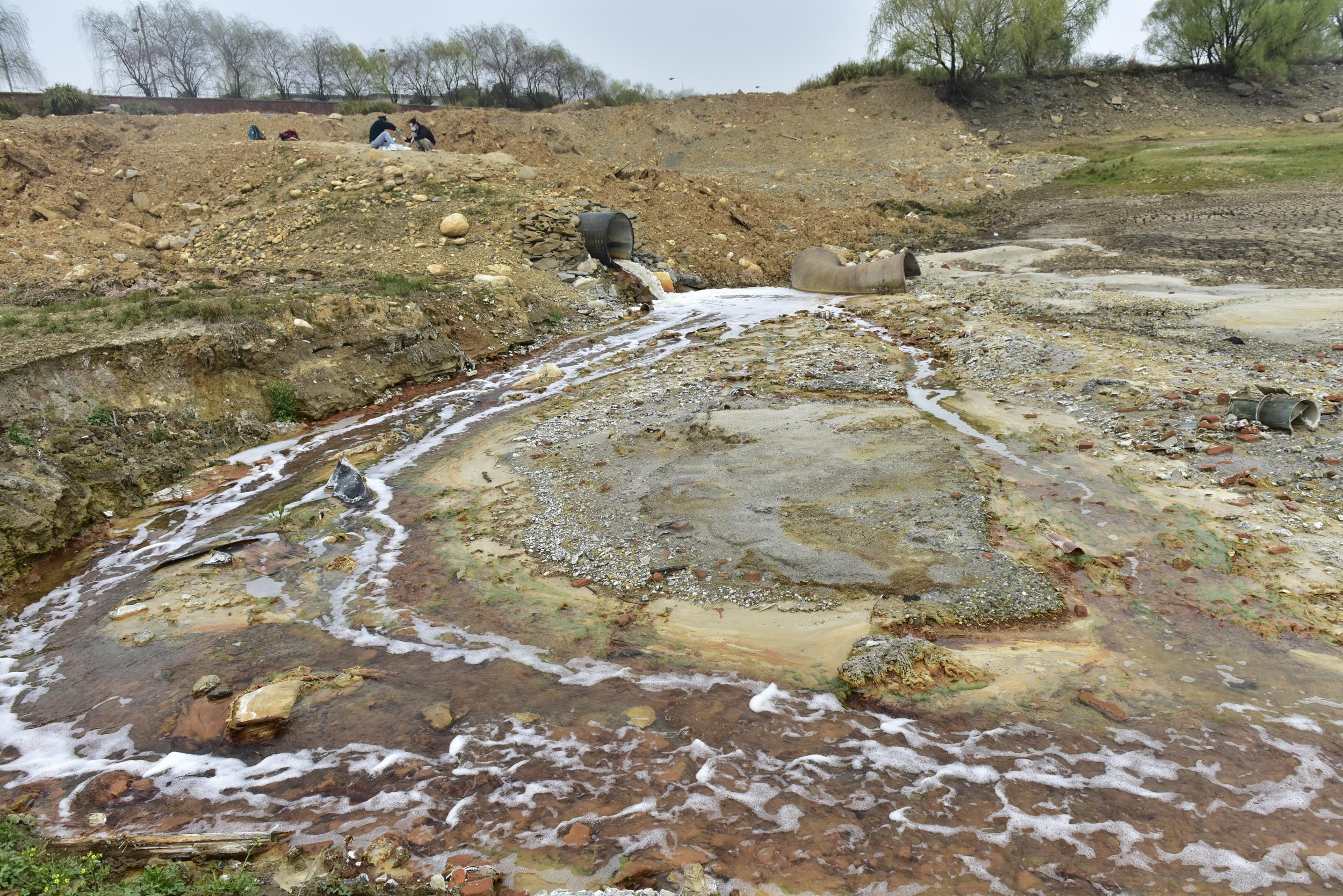 Global fashion brands including H&M, Zara and Marks & Spencer are buying material produced in factories that devastate peoples' health in Indonesia, China and India, a new investigation has found.
Toxic run-off from the manufacture of viscose, a supposedly environmentally friendly fibre used to make clothes, is contaminating water supplies and has been linked to increased risk of cancer.
Viscose is a plant-based fibre which means it is sometimes promoted as an ethical choice for consumers. However, most viscose is currently produced using a highly chemical-intensive process, according to the campaign group the Changing Markets Foundation.
They found "clear evidence" that viscose manufacturers are dumping untreated wastewater into local water supplies.
In one instance in West Java, Indonesia, locals were found washing viscose products in the river, directly exposing themselves to toxic chemicals contained in the fibre. Investigators were told no one swims in the river any more.
Near another plant in Jiangxi, China, viscose production had apparently turned the water of the Poyang Lake black, killing fish and shrimps, and stunting crop growth.
In Madhya Pradesh, India, which is home to a large viscose plant, families were found to be suffering cases of cancer and birth deformities after their groundwater and soil was contaminated by industrial pollution.
"Cheap production, which is driven by the fast fashion industry, combined with lax enforcement of environmental regulations in China, India and Indonesia, is proving to be a toxic mix," Changing Markets said.
Unless the garment industry acts to clean up production the damage caused by viscose production will get worse, according to the report.
An unprecedented increase in demand for clothing worldwide, boosted by population growth and the emergence of middle class consumers in China and India, is leading to more viscose being produced.
Natasha Hurley, campaign manager at Changing Markets, said: "This report reveals that some of the world's biggest brands are turning a blind eye to questionable practices within their supply chains.
"With water pollution increasingly being recognised as a major business risk, shifting to more sustainable production processes should be high on retailers' agendas."
Large fashion brands have such significant purchasing power that they could pressure suppliers to clean up their methods with relatively little effort, Changing Markets said.
Biggest business scandals in pictures
Show all 20
The organisation calculates that 10 companies control around 70 per cent of global viscose production, meaning there is a "clear opportunity for rapid and transformational change across the sector".
The group called upon big brands to only buy viscose made in an environmentally friendly way, and to assist producers with any transition costs.
The Independent has contacted Marks & Spencer, H&M and Inditex, which owns Zara, for comment.
Join our commenting forum
Join thought-provoking conversations, follow other Independent readers and see their replies