Hard Brexit could be 'catastrophic' for the City of London and cost 70,000 jobs, say experts
  London to introduce one-year "City maker visas" to give EU citizens the chance to look for employment opportunities, Centre for London said
Ben Chapman
Thursday 13 July 2017 13:21 Comments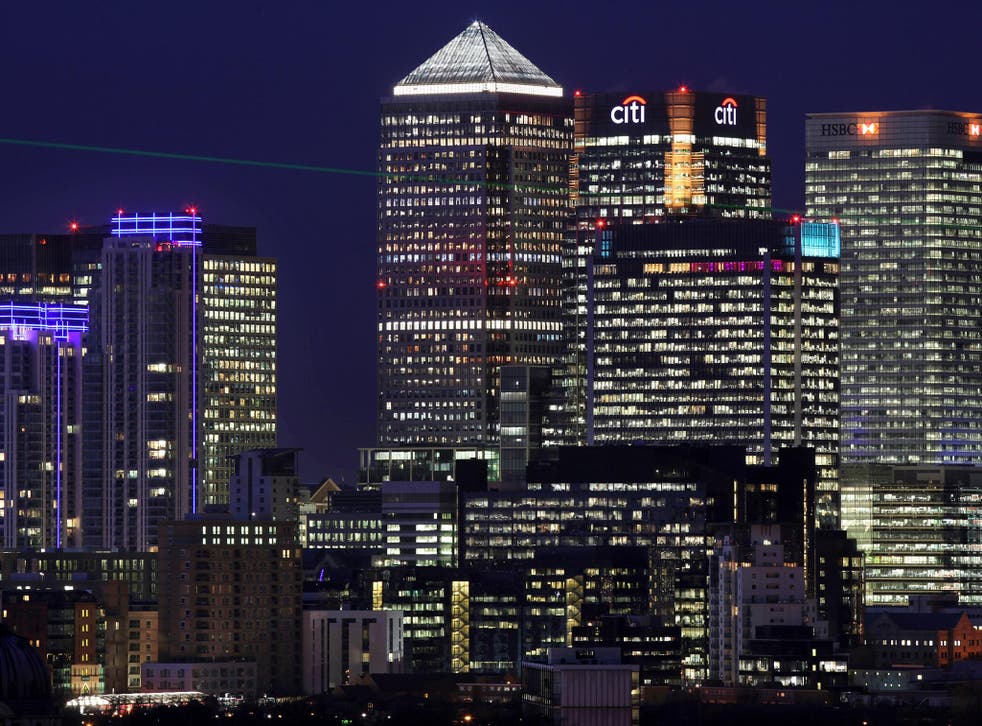 Leaving the European Single Market with no trade deal would be "catastrophic" for London and could result in the loss of 70,000 City jobs, a new report has warned.
The Centre for London think tank said UK regions should have devolved power over migration. This would allow London to introduce one-year "City maker visas" to give European citizens the chance to visit the city to look for employment or startup opportunities. Fast-track work permits could then be issued for those who are successful in doing so.
London's economy is twice as reliant on EU workers as the rest of the UK, the think tank pointed out in the report published on Thursday.
The Government should also extend working holiday visas to the EU, allowing easy access for young people for two years, the report says.
Centre for London also urged politicians to confirm that regulations for the economically important services sector would be prioritised in the Brexit talks.
It called for London Mayor Sadiq Khan to be given a key role in Brexit negotiations to ensure that the capital's interests are adequately represented.
"Our universities, hotels, restaurants, offices and building sites are powered by students and workers from across the EU to a far greater extent than the rest of the country, the report said.
"And our global city service sectors need urgent clarity on how access to the Single Market will be regulated."
It added: "Falling out of the Single Market without a comprehensive trade deal or adequate transitional arrangements would be catastrophic for many London businesses, as would the sudden loss of EU workers."
Brexit could also damage the UK's ability to attract young students, musicians, artists and entrepreneurs from around the world, the report warned, adding that these people often go on to be the decision-makers of the future and "lifelong ambassadors for London".
Brexit Concerns

Show all 26
London's dominant economic position in the UK may have been one of the drivers of the Brexit vote, but, "neither capital nor country can afford for London to decline economically or to retreat from international engagement", the report said.
It comes as the Government prepares to introduce the controversial "Repeal Bill" which will switch across up to 20,000 EU regulations into UK law to prepare for Britain's departure from the trading bloc in March 2019.
It emerged on Thursday that the Government plans to make around 1,000 "corrections" to the EU law included in the bill, without MPs necessarily voting on them.
Labour is demanding the Bill includes full protection of rights for British workers and consumers, of environmental standards and the devolution of powers across the country.
Register for free to continue reading
Registration is a free and easy way to support our truly independent journalism
By registering, you will also enjoy limited access to Premium articles, exclusive newsletters, commenting, and virtual events with our leading journalists
Already have an account? sign in
Join our new commenting forum
Join thought-provoking conversations, follow other Independent readers and see their replies