Hatton Garden: London's famous diamond quarter under threat from Brexit, soaring rates and rent hikes
Hatton Garden was the centre of the world's diamond market, but traders are fighting to bring back the glory days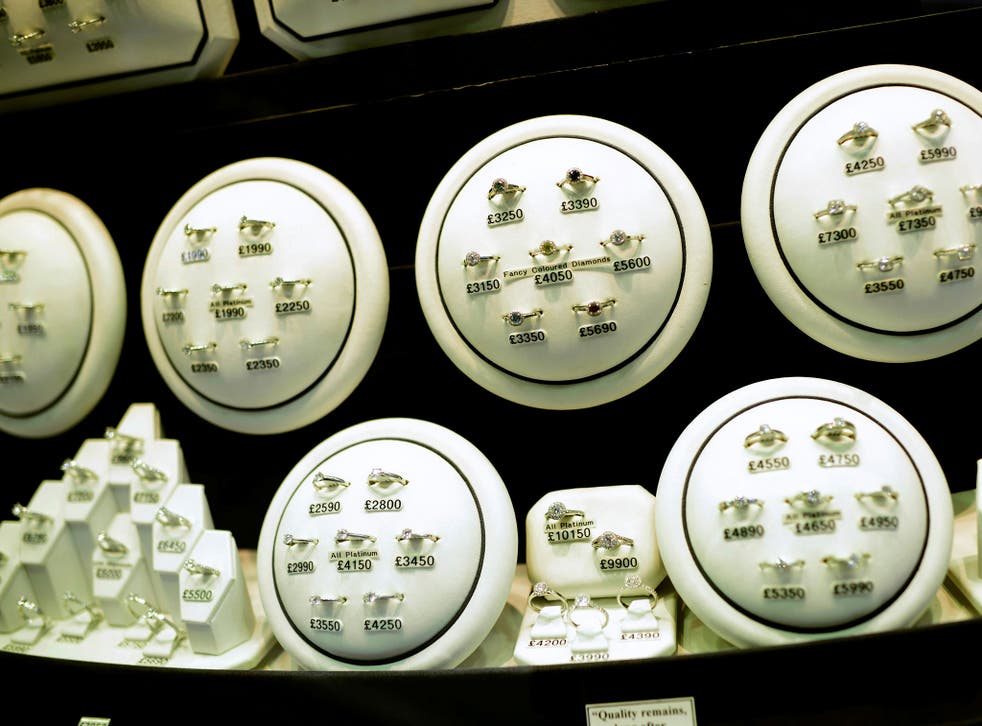 London's world famous jewellery quarter could face extinction due to soaring business rates, rent rises and the aftermath of Brexit.
Hatton Garden was the centre of the world's diamond market, but traders are fighting to bring back the glory days, as they are squeezed by rising rents and the uncertainty created by the UK vote to leave the EU.
Victoria McKay, chief operating officer of the London Diamond Bourse, a trading floor for the precious stones, said there is a real threat to the jewellery industry in London and the community of workshops could be forced out of the area.
As diamond and gold are purchased in dollars, the fall in the value of the pound since the EU referendum is making material more expensive. This means jewellers may have to increase their prices, while consumers are already more careful with how much they spend, she suggested.
Ms McKay said: "Consumers don't know what's coming next and you can't blame them, which has an effect on their expenses in luxury goods."
"While it's commonly thought that businesses in Hatton Garden have a lot of money because they are known as the centre of the UK diamond trade, it's an industry that employs a lot of people and the uncertainty means that many in the industry felt that jobs could be under threat."
Additional pressure comes from the British taxman.
The overhaul of business rates are set to dramatically increase the tax paid by businesses in central London.
Over the next five years Hatton Garden will see its rates go up by more than £18.5m with average annual increases of over 23 per cent, according to an estimate by rent and rates specialist CVS calculated for The Independent.
Some 1,020 Businesses in Hatton Garden currently pay between them £16.03m in rates which is set to rocket to £19.73m per year on average for the next five years, even taking into account the Government's transitional relief scheme designed to "cushion" large increases.
Meanwhile, rents in the past three years have risen from an average of £35 to £70 per square foot, according to commercial property agency Richard Susskind & Company.
Jeff Norris, Director, Rating at Colliers International, told The Independent: "When the 2017 revaluation comes into force in April next year, businesses in Hatton Gardens will see its values increase considerably, driven by the record rents that have been achieved in recent years. This could see typical rates payable figures increase from £14.50 per sq ft to over £20.00 per sq ft next year.
"This increase could have a really negative effect upon the small artisan businesses that the area is so well-known for. These businesses not only face the difficulties of an uncertain economy in 2017, but also face being driven out of their historic hubs by higher occupational costs."
Brexit Concerns

Show all 26
In October, it was revealed the building that houses the London Diamond Bourse (LDB) had been purchased by a Singaporean investment company, UOL Group, for £229.6m.
The LDB's lease ends in 2019 and a recent vote of their membership - made up of almost 300 traders - found 92 per cent supported moving to a new home.
Join our new commenting forum
Join thought-provoking conversations, follow other Independent readers and see their replies