Heathrow airport reports record passenger numbers for 2017 due to bigger and fuller planes
Around 1.7 million metric tonnes of cargo passed through the airport in 2017, which is approximately equivalent to the weight of 134,000 London buses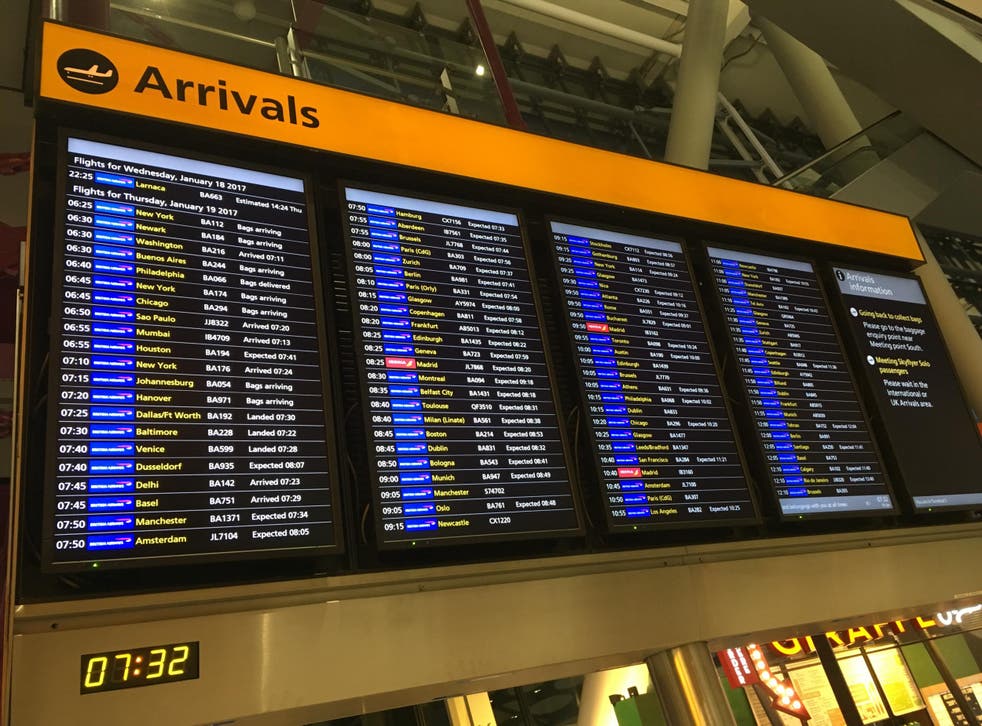 A record-breaking 78 million passengers hustled through Heathrow airport in 2017, marking a more than 3 per cent increase on the previous year's figure, thanks to larger and fuller aircraft flying in and out of the international transport hub.
The airport said that Heathrow had also become one of the fastest growing major European hubs for cargo. A total of 1.7 million metric tonnes of cargo passed through the airport during the 12-month period, which is approximately equivalent to the weight of 134,000 London buses. Major markets for cargo were the US, East Asia and Europe.
In a further piece of encouraging news, Heathrow said that its noise footprint was at its smallest recorded level in 11 years, with 15 per cent fewer households affected by noise. That, it said, was a result of using quieter aircraft. Nighttime jet traffic also decreased by close to a third – or 32 per cent – in 2017.
"Heathrow had its best year ever in 2017 helping to strengthen the British economy as the country seeks to redefine its role in the world," said chief executive John Holland-Kaye. "We're looking forward to continuing to deliver for Britain in 2018 as we progress our expansion plans."
In December, the airport shuttled over 6.3 million passengers through its terminals, representing a 2.8 per cent increase on the same month in 2016 despite flight cancellations as a result of adverse weather and de-icing issues involving British Airways. Friday 22 December was the airport's busiest day of the month, as over 248,000 passengers passed through, many on their way to join family and friends for the Christmas season.
It said that domestic and emerging markets continued to be a particular source of traffic growth, with UK travel up 6.6 per cent on December 2016 and travel to Asia up 5.5 per cent.
Earlier this week London's City Airport, which last year celebrated its 30th anniversary, reported flat passenger figures for 2017, despite a surge in demand for flights to and from cities like Amsterdam and Milan.
A total of 4.51 million passengers arrived to, or departed from, its gates in last year. In 2016, just over 4.52 million passengers travelled through the East London hub
Join our new commenting forum
Join thought-provoking conversations, follow other Independent readers and see their replies