Heidi Klum teams up with Lidl to launch affordable fashion line
Lidl's foray into the world of clothing might introduce a fresh headache for the established UK retailers, who have already been battling competition from cut-price rivals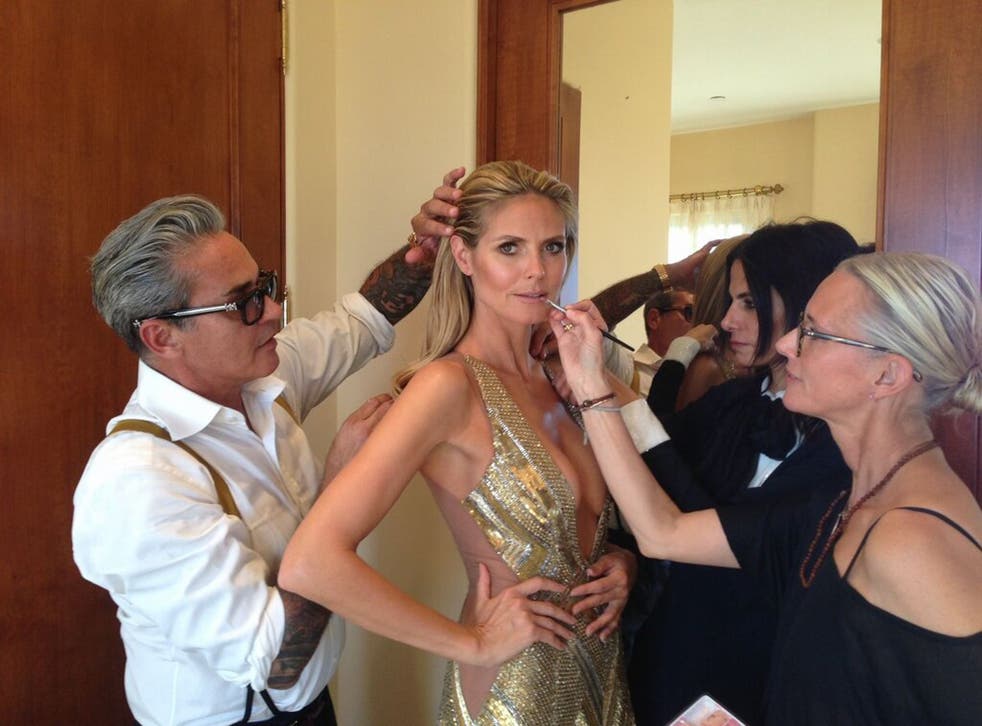 You might soon be able to pop down to your local Lidl to get your hands on some haute couture fashion.
The German discount retailer on Tuesday announced that it is collaborating with supermodel and TV personality Heidi Klum model in a bid to offer bargain-hunters top-quality fashion for a fraction of traditional designer prices.
The 44-year old has designed a line exclusively for Lidl that's due to be launched later this year. She said that top-quality fashion "should bring pleasure" and that everybody should be able to afford it.
Lidl's foray into the world of clothing might introduce a fresh headache for the established UK retailers, who have already been battling competition from cut-price rivals.
Marks & Spencer is in the middle of a restructuring drive to focus its attention on food and drink and move away from its underperforming clothing and home business and other have faced similar pressures as a result of cash-conscious customers.
A rise in inflation as a result of the slump in the pound could squeeze shoppers' budgets even more over the coming months and Lidl has already started to diversify its product offerings in a bid to lure customers who traditionally shop at its pricier counterparts.
Over Christmas, Lidl said that it had recorded record sales thanks to sales of lobsters.
Register for free to continue reading
Registration is a free and easy way to support our truly independent journalism
By registering, you will also enjoy limited access to Premium articles, exclusive newsletters, commenting, and virtual events with our leading journalists
Already have an account? sign in
Register for free to continue reading
Registration is a free and easy way to support our truly independent journalism
By registering, you will also enjoy limited access to Premium articles, exclusive newsletters, commenting, and virtual events with our leading journalists
Already have an account? sign in
Join our new commenting forum
Join thought-provoking conversations, follow other Independent readers and see their replies