Retailers report increase in high street footfall in March but shoppers weren't spending
British Retail Consortium reported a 1.4 per cent increase, but last year's figures coincided with the Beast from the East cold snap and the longer term trends remain downbeat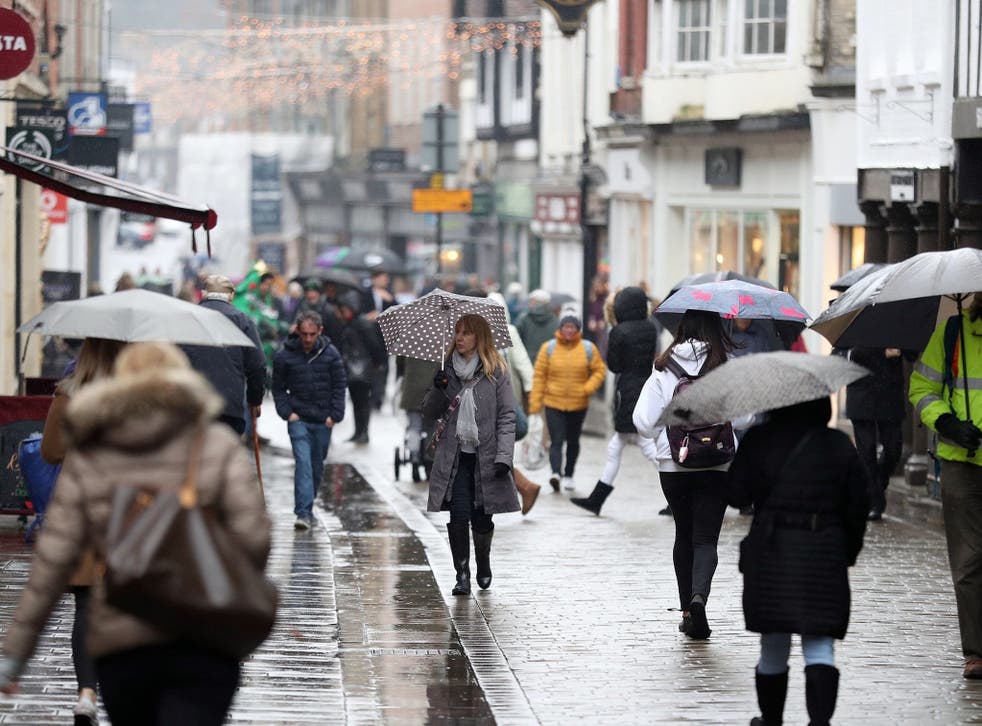 "Better weather puts spring in high street footfall," declared the British Retail Consortium (BRC) this morning.
You can understand the trade body's desire to send out an upbeat message given the unrelenting gloom that has surrounded the sector over the last few years.
A 1.4 per cent increase in shopper footfall in March after had fallen in all but two of the previous 22 months would suggest that it had good grounds for doing so.
Trouble is, context is everything when it comes to data like this. Add some into the mix and a rather less rosy picture emerges.
The comparable figures in 2018 were terrible. Shoppers stayed home rather than braving the "Beast from the East" cold snap, and who could blame them? The chill cooled the high street with a 6 per cent decline in footfall reported during March 2018.
The weather was considerably better this time around but the high street didn't come close to recovering what it lost. The rebound was muted indeed.
That fact was underlined by the longer term data that the BRC released. On a three month basis, footfall declined by 0.3 per cent. The six and 12 month averages were both at negative 1.4 per cent.
Helen Dickinson, the trade body's chief executive, also made an important point in her comments. The shoppers who were out and about in March were doing more looking than shopping. The higher footfall, she said, did not translate into higher spending.
This led Diane Wehrle, springboard marketing and insights director, to talk about the emergence of a "no splurge culture".
Prudence has become the watchword.
That's very understandable at a time when Britain's dismal government still refuses to formally rule out a no deal crash out of the EU, notwithstanding the clear message from Parliament that such an outcome would be unacceptable and the efforts MPs have made to prevent one.
In many ways the cautious stance shoppers have taken is very welcome. The average British consumer has been borrowing with wild abandon in recent years. The stock of unsecured debt they have built up is something that ought to worry policymakers.
Business news: In pictures

Show all 13
There is a downside, however, and not just for a retail industry reeling from a sad succession of collapses involving a number of high profile names once considered as staples.
A consumer slowdown will inevitably have a malign impact on the wider UK economy, which has rather got into the habit of relying on consumers' unrestrained appetite for indulging in the splurges Wehrle referenced.
Britain's Brexit economy has so far kept at bay its own Beast from the East style chill. But it could still be coming.
Register for free to continue reading
Registration is a free and easy way to support our truly independent journalism
By registering, you will also enjoy limited access to Premium articles, exclusive newsletters, commenting, and virtual events with our leading journalists
Already have an account? sign in
Register for free to continue reading
Registration is a free and easy way to support our truly independent journalism
By registering, you will also enjoy limited access to Premium articles, exclusive newsletters, commenting, and virtual events with our leading journalists
Already have an account? sign in
Join our new commenting forum
Join thought-provoking conversations, follow other Independent readers and see their replies