High street retailers deliver fourth successive year of declining Christmas sales
Online receipts brought some festive cheer, surging 51.1 per cent in the final week of trading, but not enough to lift overall numbers into the black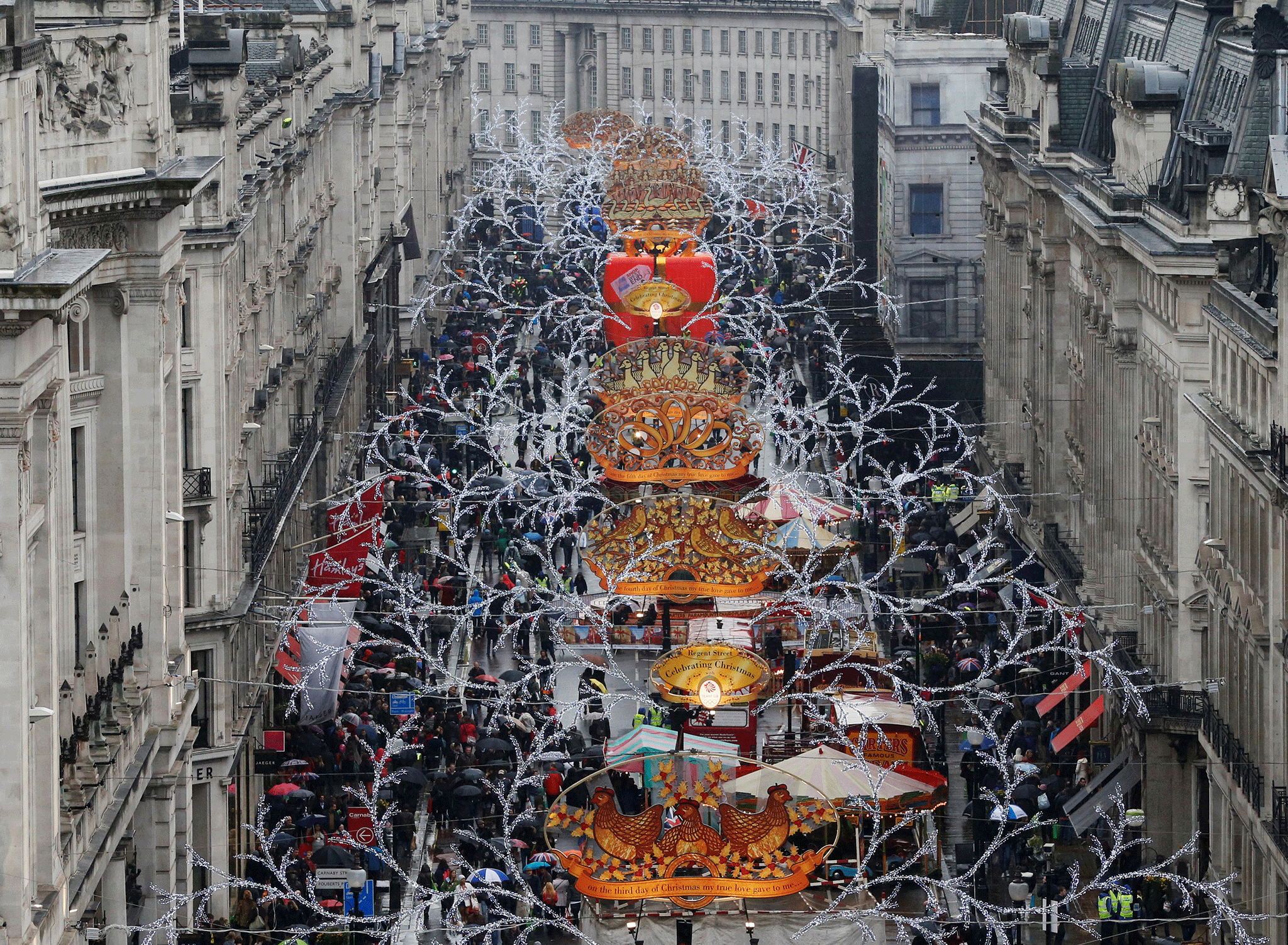 High street retailers delivered a fourth Christmas in succession of declining sales to cap a dismal twelve months for the sector, new figures show.
December's like-for like sales were down 0.1 per cent compared to December 2015, which itself was a notably bad month, down 5.3 per cent on the year before.
This year's decline from such a weak base "will come as a serious disappointment for retailers", the BDO High Street Sales Tracker said.
The result could have been "considerably worse", BDO said, "were it not for a stellar
performance in the week leading up to Christmas Day."
This year, the final trading week before Christmas included a Saturday which helped to lift sales. Overall receipts for the week were up by 11.7 per cent ye - the best weekly growth recorded since February 2014.
BDO LLP head of retail and wholesale Sophie Michael said: "With such a weak base for December 2015, any further decline can only be seen as a poor result for retailers.
"Coming at a critical juncture, this fourth negative December in succession highlights the magnitude of the challenge that lies ahead for 2017, when consumers will more keenly feel the bite of inflation and the weaker pound."
Fashion sales fell slightly in December, but were lifted by positive numbers for lifestyle goods and homewares, up 2.4 per cent and 2.6 per cent respectively.
Online sales brought some festive cheer, surging 51.1 per cent in the week before Christmas which helped to lift online growth for December to 19 per cent but still not enough to bring the overall monthyl sales figure into positive territory.
The news comes a day after Next gave a dire trading update and warned that conditions would deteriorate in 2017. Several major retailers are due to reveal their Christmas results next week.
Join our commenting forum
Join thought-provoking conversations, follow other Independent readers and see their replies