High street delivers worst performance in 12 years as retail crisis deepens
Sales down 2.2% in May despite the royal wedding, warm weather and two bank holidays
Josie Clarke
Friday 08 June 2018 01:06 Comments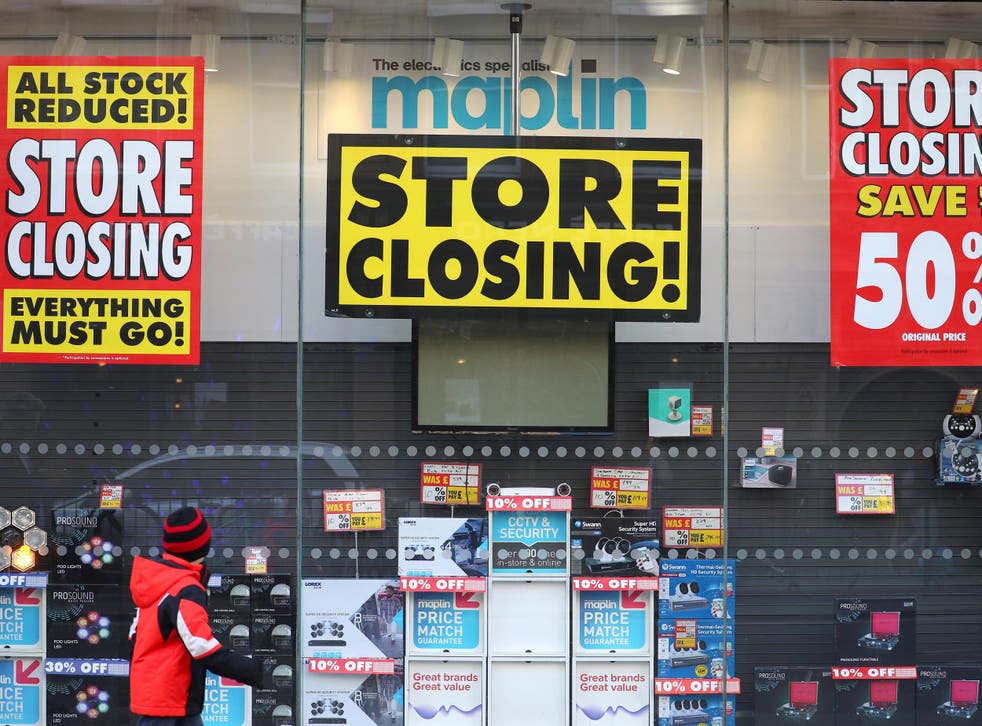 The high street has recorded its worst year-on-year May performance for 12 years despite the royal wedding, warm weather and two bank holidays, figures show.
Sales were down 2.2 per cent on May last year, making it eight months since in-store like-for-like sales have shown growth of 1 per cent or more, according to BDO's High Street Sales Tracker.
The figures highlight the volatility on the high street that is contributing to some high-profile casualties and store closures from the likes of House Of Fraser and Marks and Spencer.
Stores were deserted for Saturday trading on 19 May as more than 13 million people in the UK tuned in to watch the royal wedding, and the exodus contributed to a 5.1 per cent year-on-year drop in in-store sales of discretionary items for the third week of the month.
The lifestyle sector saw year-on-year sales drop by 3.8 per cent in May, but homeware retailers were hit particularly hard with like-for-like sales falling 15.2 per cent.
Sophie Michael, head of retail and wholesale at BDO, said the figures highlighted the troubles faced by the high street.
She said: "Consumer spending patterns continue to be both volatile and unpredictable, making it increasingly difficult for retailers to identify trends and respond accordingly.
"Whether it's falling discretionary income, unexpected weather or a growing preference to spend on experiences, the result is creating growing challenges on the high street which are clearly affecting retail performance."
"As people are increasingly treating retirement as a gradual process, regular discussions with a financial adviser can help to make sure that your retirement finances are sufficient to allow you as many options as possible.
"Taking advice from free impartial guidance sources such as the Pensions Advisory Service or the Governments Pension Wise service can also be useful."
PA
Register for free to continue reading
Registration is a free and easy way to support our truly independent journalism
By registering, you will also enjoy limited access to Premium articles, exclusive newsletters, commenting, and virtual events with our leading journalists
Already have an account? sign in
Join our new commenting forum
Join thought-provoking conversations, follow other Independent readers and see their replies