High street spending drops at fastest pace in six years as retail gloom worsens
Almost one in 10 shops on the UK's high streets lay empty last month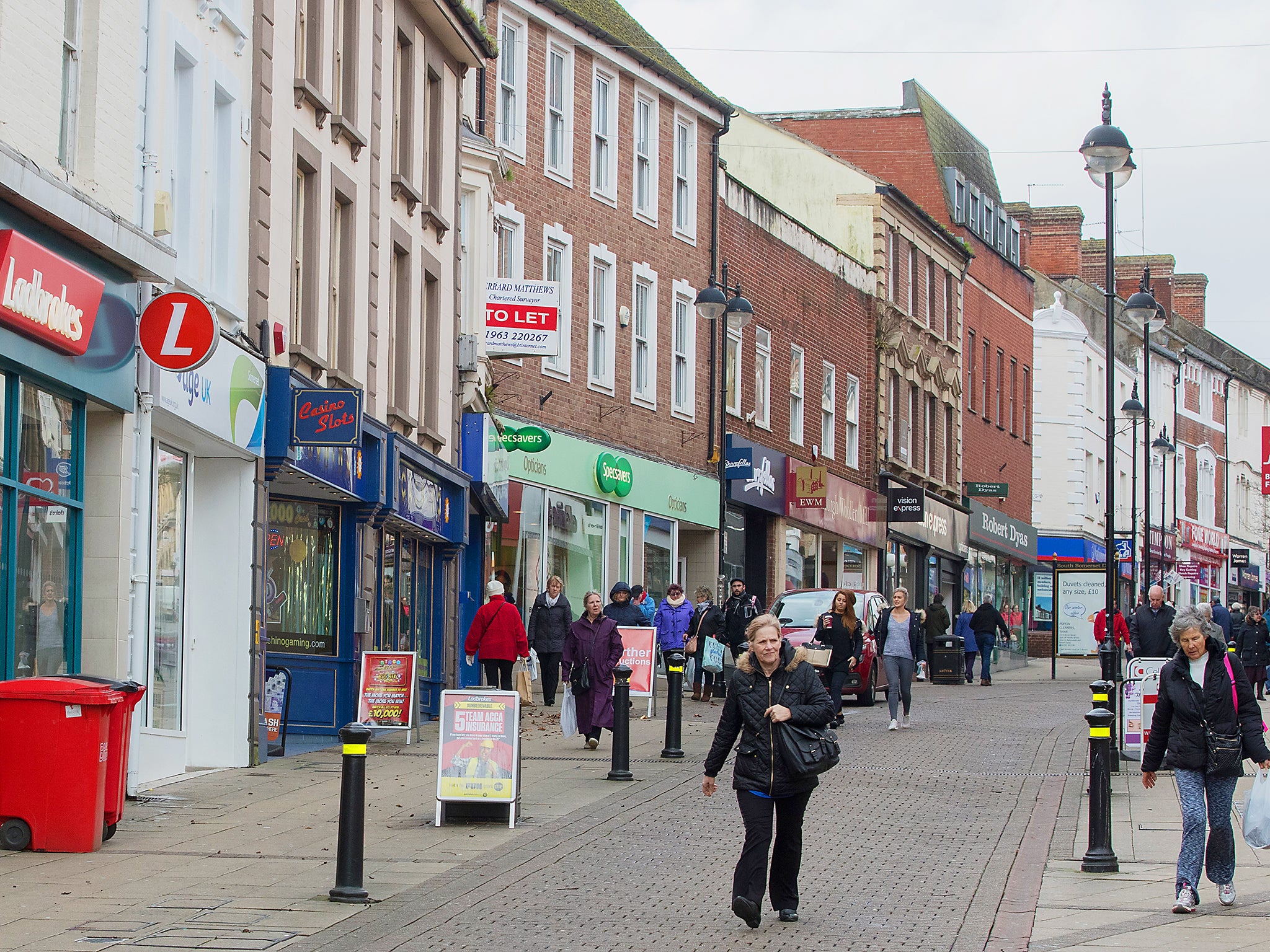 High street spending fell at its fastest annual rate in six years and footfall tumbled in April, according to two new reports.
Visa said spending in bricks and mortar stores fell 5.4 per cent in the month compared to April last year, after a 2.9 per cent fall in March, as the downturn in the retail sector accelerated. Online spending was down 0.1 per cent.
Separate research from retail data company Springboard found that shoppers made 3.3 per cent fewer visits to high streets in April, a rapid decline from a 1.6 per cent rise in the same month last year.
Almost one in 10 shops on the UK's high streets lay empty last month, according to Helen Dickinson OBE, chief executive of the British Retail Consortium (BRC).
"A wet start to April had a dampening effect on visits across the UK's shopping locations, adding to the long-term downturn in footfall resulting from changing consumer behaviour," Ms Dickinson said.
"While these figures highlight the difficulties faced by retailers, they also point to the evolution of the industry. Retailers are embracing changing customer behaviour and adapting to a challenging environment by rebalancing investment in physical and digital infrastructure."
She called on policymakers to help support retailers in remaking the UK's high streets.
Diane Wehrle, marketing and insights director at Springboard, said footfall had "plummeted" 4.8 per cent in the last two months.
"Not since the depths of recession in 2009 has footfall over March and April declined to such a degree, and even then the drop was less severe at 3.8 per cent."
She said retail trading was being "doubly challenged by a thrifty consumer in concert with a continuing predisposition towards leisure rather than retail spend".
It follows the BRC's figures released last week which showed that retail spending slumped at its fastest pace in 23 years in April.
Join our commenting forum
Join thought-provoking conversations, follow other Independent readers and see their replies