Pressure on incomes keeps house price growth muted in October, Nationwide survey shows
The average price of a house in Britain is now £211,085, up from £210,801 in September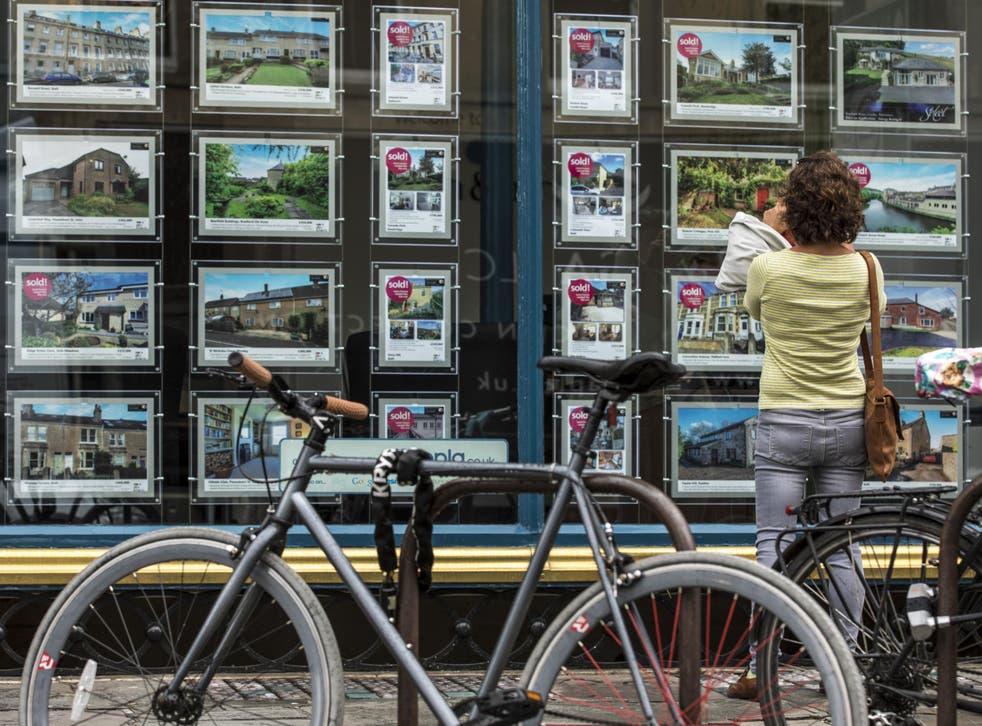 The annual rate of house-price growth cooled to 0.2 per cent in October as the momentum created by low mortgage rates and healthy employment levels was partially offset by pressure on household incomes, according to Nationwide.
Figures from the building society showed that on a monthly basis, growth had slipped from an increase of 0.4 per cent in September. On an annual basis, prices rose by 2.5 per cent in October, though, beating the previous month's rise of 2.3 per cent.
The average price of a house in the UK is now £211,085, up from £210,801 in September.
The figures come just one day ahead of a Bank of England meeting at which policymakers are widely expected to raise the base interest rate to 0.5 per cent from its current low of 0.25 per cent.
Robert Gardner, Nationwide's chief economist, said that the impact of such a move would likely be "modest".
"The proportion of borrowers directly impacted by a rate rise will be smaller than in the past, in part because the vast majority of new mortgages in recent years were extended on fixed-interest rates," he said.
"The share of outstanding mortgages on variable rates (and which are therefore likely to see an increase in payments if the bank rate is increased) has fallen to a record low of around 40 per cent, down from a peak of around 70 per cent in 2001," he said.
But Mr Gardner also stressed that this does not necessarily mean that a rate increase would be welcome news for borrowers.
"Household budgets are under pressure from the fact that wages have not been rising as fast as the cost of living. Indeed, in real terms … wage rates are still at levels prevailing in 2005," he said.
Last month, official data showed that basic wage growth was 2.1 per cent during the three months to the end of August when excluding bonuses. But inflation hit a five-year high of 3 per cent in September.
Jonathan Samuels, chief executive of the property lender Octane Capital also struck a cautious note.
"While a potential quarter point interest-rate rise this week will be manageable, it's the impact on sentiment that is the unknown," he said.
"Hard numbers aside, rates rising for the first time in a decade will be a symbolic moment and could give prospective buyers more pause for thought, especially with the cost of living so high," he said.
"Arguably the real challenge comes not with the first rate rise for a decade but the one after that."
Alex Gosling, chief executive of online estate agents HouseSimple.com, described Wednesday's Nationwide figures as "flat and in need of a spark".
"It's only November, but it feels like the housing market will limp its way through to the New Year now with buyers and sellers holding off on making a decision until 2018," he said.
Register for free to continue reading
Registration is a free and easy way to support our truly independent journalism
By registering, you will also enjoy limited access to Premium articles, exclusive newsletters, commenting, and virtual events with our leading journalists
Already have an account? sign in
Join our new commenting forum
Join thought-provoking conversations, follow other Independent readers and see their replies