UK house prices edged up last month due to lack of supply, new figures show
One expert said latest index pointed to a 'classic Mexican standoff' between buyers and sellers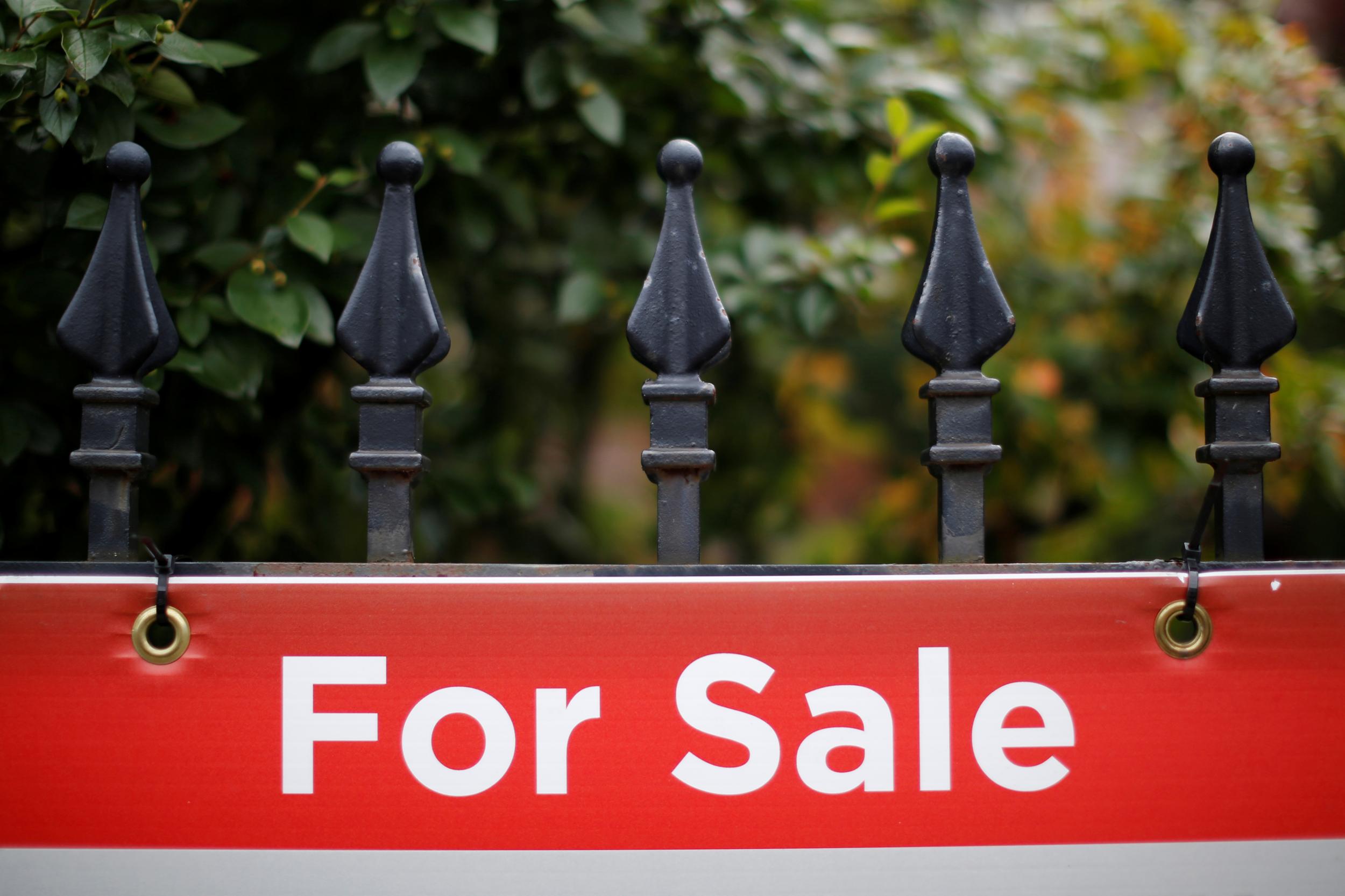 House prices rose 3.7 per cent in August, compared with the same month in 2017, as the supply of new properties on the market remained low.
The average cost of a house hit £229,958 last month, up 0.1 per cent from July, according to the latest Halifax index, which also showed that prices for the three months from June to August were up 1.9 per cent from the preceding quarter.
Russell Galley, managing director at Halifax, said: "While the pace of employment growth has recently slowed, a low unemployment rate and a gradual pickup in wage growth are helping to support household finances.
"This has been accompanied by interest rates still remaining at a historically low rate, and a stable yet constrained supply of new homes onto the market further supporting house prices
James Newbery, investment manager at property investment platform British Pearl, said: "Despite the looming shadow of a no-deal Brexit, a fourth consecutive month of growth shows that Britain's housing market is still on relatively robust ground.
"There'll be no fireworks in the property market for some time but the market hasn't fallen off a cliff as many had predicted.
"Investors are holding steadfast and are taking advantage of a market underpinned by a lack of stock, growing household incomes and a solid labour market.
"The future direction of the market remains an unknown, but this latest data from the Halifax shows there is no immediate reason to abandon ship."
However, Russ Boyd, the founder of mortgage website Dashly.com, said that while there were "lots of plus signs" in the August figures, "they're all being driven by a minus – insufficient homes on the market and the broader lack of supply".
He said the increased likelihood of a no-deal Brexit and pressure on household finances was leading many property owners to shelve their moving plans.
"In such an uncertain climate, both political and economic, people are sitting tight and getting their finances shipshape, and remortgaging, rather than risk overexposing themselves," he said.
"Those people that are buying are driving a hard bargain with sellers, but equally many sellers are playing hardball too.
"With borrowing rates still so low, vendors aren't under immense pressure to sell – and the result is a classic Mexican standoff with buyers.
"Low supply supporting prices: the major house price indices have been sounding like a scratched record for some time."
Join our commenting forum
Join thought-provoking conversations, follow other Independent readers and see their replies