UK housing crisis: Influx of foreign cash boosted average property prices by a quarter, research finds
'Significant' proportion of price growth down to overseas investment - much of it through anonymous shell companies registered in secretive tax havens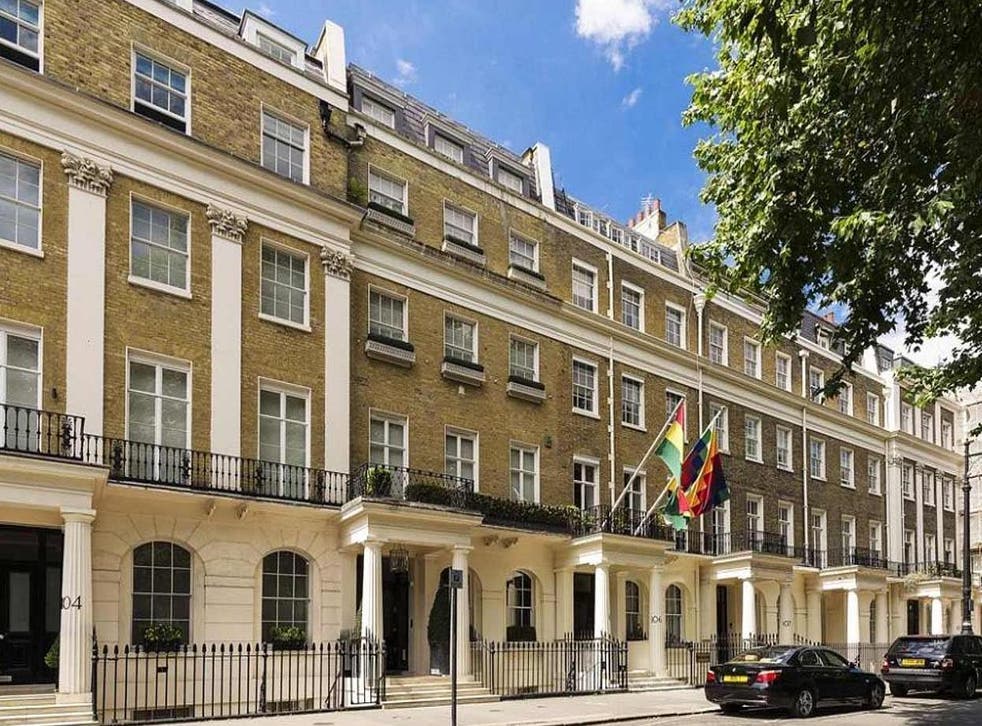 Billions of pounds flowing into the UK property market through foreign companies has pumped up house price growth by more than a quarter, according to new research.
Average prices across England and Wales rocketed from £70,000 in 1999 to £215,000 in 2014 while they would have risen to £174,000 without an influx of foreign cash a study by King's College London shows.
That means 28 per cent of house price growth over that period could have been down to overseas investment – much of it through anonymous shell companies registered in secretive tax havens.
The study also found that foreign investment has reduced homeownership rates. It suggests that foreign investment is a significantly larger contributing factor than previously thought towards a housing crisis that means millions of people in the UK cannot afford to buy their own home.
Filipa Sa, the senior lecturer at KCL who conducted the research, said foreign investment does not just raise the price of expensive homes, it has a "trickle-down" effect on the rest of the market.
Overseas investment has largely been concentrated on London and the South-east, which have seen the largest price increases, but cities such as Liverpool and Manchester have also attracted foreign buyers.
Ms Sa analysed Land Registry data and found that a rise of 1 per cent in the share of property sales to companies registered overseas raised prices in the local area by 2.1 per cent.
Some previous research has suggested that the influence of wealthy foreign buyers on UK house prices is relatively small. Transactions involving a foreign company represented just 1.5 per cent of the value of sales in 2014.
Ms Sa found that, while foreign cash raised prices, there was no evidence that it led to an increase in the supply of homes.
The news comes as the Government comes under pressure to do more to crack down on ownership of property through foreign shell companies.
Frontmen for anonymous foreign firms that invest in British property will face up to two years in prison and unlimited fines if the true beneficial owners of the property are not named on a public register, under plans revealed last week.
However, concerns have been raised about the fact that draft legislation on the issue has still not been introduced to parliament and any new rules will not be implemented until 2021.
Naomi Hirst, anti-corruption campaigner at Global Witness, said last week that the Government's announcement "gives the criminal and corrupt another three years to invest their stolen cash in London's property market".
"If Theresa May is serious that these people and their money are not welcome in the UK, it's time she put her money where mouth is and put an end to this secrecy and table this legislation immediately," she said.
Property ownership by foreign entities has come under renewed scrutiny following the attempted murder of former Russian spy Sergei Skripal and his daughter Yulia earlier this month. Russian figures connected to Vladimir Putin are thought to own British properties worth close to £1.1bn, and the true value may be much greater because ownership can be concealed.
London Mayor Sadiq Khan commissioned research into the effect of foreign money on the housing market. It found that overseas buyers snapped up 3,600 of London's 28,000 newly built homes between 2016 and 2016. Half of those were supposedly priced for first-time buyers at between £200,000 and £500,000.
Earlier this month, Mr Khan added to calls for the Government to press ahead with long-awaited draft legislation. "Londoners deserve to know the identity of those that own property in their city, and we have waited long enough for Government to fulfil its commitments," he said.
Register for free to continue reading
Registration is a free and easy way to support our truly independent journalism
By registering, you will also enjoy limited access to Premium articles, exclusive newsletters, commenting, and virtual events with our leading journalists
Already have an account? sign in
Register for free to continue reading
Registration is a free and easy way to support our truly independent journalism
By registering, you will also enjoy limited access to Premium articles, exclusive newsletters, commenting, and virtual events with our leading journalists
Already have an account? sign in
Join our new commenting forum
Join thought-provoking conversations, follow other Independent readers and see their replies