HSBC tax leaks: Three senior figures at scandal-hit bank donated £875,000 to the Tories
David Cameron faces grilling over party links with HSBC
Nigel Morris
,
James Moore
Tuesday 10 February 2015 20:10 Comments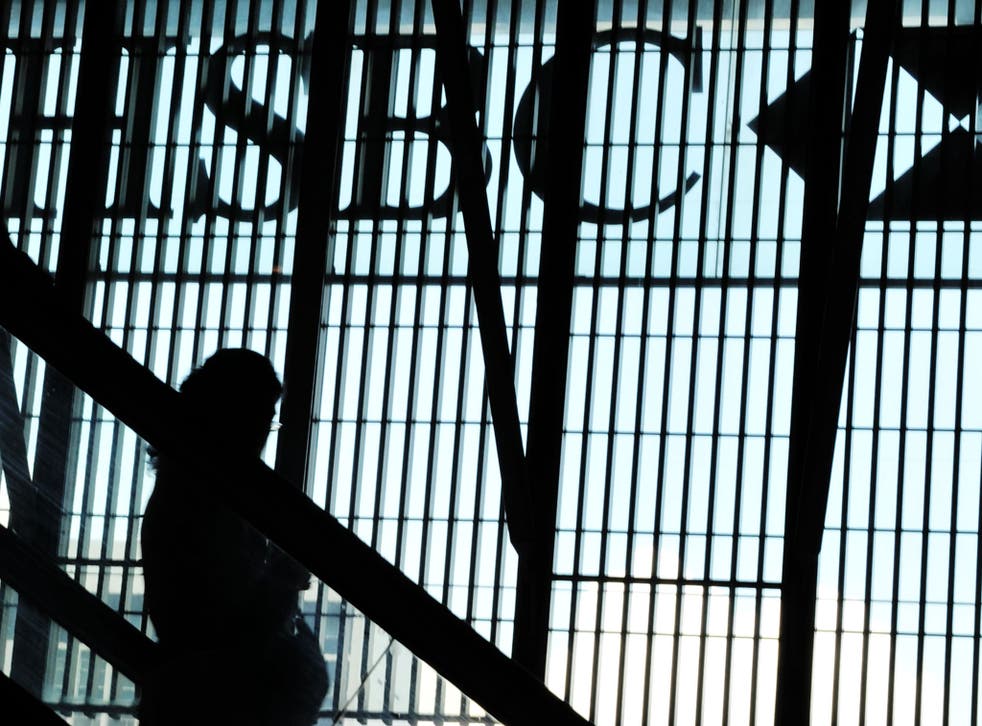 David Cameron will be challenged over the long-standing links between scandal-hit HSBC and the Conservative Party, after Electoral Commission records showed three senior bank figures have donated £875,000 to the party in recent years.
As Downing Street came under more pressure over this week's revelations that the bank allegedly helped wealthy individuals evade tax through Swiss accounts, it was revealed that HSBC's deputy chairman, Sir Simon Robertson, has made 24 separate donations totalling £717,500 in the last nine years.
He gave 17 donations to the Conservative Central Office between 2002 and 2014, and four totalling £100,000 to George Osborne between 2006 and 2009. The other three went to the party in East Hampshire. Sir Simon, who was knighted in 2010, is reported to have a personal wealth of £10m.
Stewart Newton, who was a director of HSBC Holdings from 2002 to 2008 has donated £128,000 between 2001 and 2013, including payments to the Tory associations in marginal seats in Sussex, Essex and Suffolk. And Sir Adrian Swire, who was an HSBC director between 1995 and 2003, has given £30,000 to the party between 2003 and 2014.
Labour also pointed to the appointment of Dave Hartnett, the HMRC permanent secretary under Mr Osborne, and of Lord Rose, a Tory peer, as HSBC advisers as evidence of close links between the bank and the party. The Labour MP Sheila Gilmore said: "The revolving door between David Cameron's government and HSBC casts new light on this Government's failure to act over alleged wrongdoing."
A Number 10 spokeswoman originally said neither Lord Green, a former Tory minister, or any other ministers had "any knowledge that HSBC may have been involved in wrongdoing in regard to its Swiss banking arm prior to the reports of the last couple of days".
Later, she said the Government "have no record" that any government minister was made aware of the allegations by HMRC.
Meanwhile Martin Wheatley, chief executive of the Financial Conduct Authorities (FCA), told MPs on the Treasury Committee that "frankly the chief executives don't know about the skeletons in their organisations". He also said that financial watchdogs were not alerted to the allegations about the activities of HSBC's Swiss unit until they emerged in the media.
Treasury Committee chairman Andrew Tyrie questioned whether HSBC and other banks have become "too big too manage".
Major donors to the Conservative Party

Show all 10
Speaking after the hearing, he added: "Martin Wheatley today told the Committee that the CEOs of the banks don't know about all the skeletons in their organisations' cupboards. It is now more than two years since they promised the Parliamentary Commission on Banking Standards that they were tackling poor behaviour, reforming their culture and turning a corner. Clearly much more still needs to be done."
HMRC later said it had been unable to share information with the FCA under the terms of a treaty with the French authorities.
HSBC also came under pressure from business secretary, Vince Cable, who has written to the bank questioning how quickly its Swiss private banking arm stopped practices which may have helped customers avoid tax.
Ed Balls, the shadow Chancellor, will today commit the party to introduce fresh legislation to tackle tax avoidance in the first months of a Labour Government. Its proposed measures include closing loopholes used by hedge funds to avoid liability for stamp duty.
Register for free to continue reading
Registration is a free and easy way to support our truly independent journalism
By registering, you will also enjoy limited access to Premium articles, exclusive newsletters, commenting, and virtual events with our leading journalists
Already have an account? sign in
Join our new commenting forum
Join thought-provoking conversations, follow other Independent readers and see their replies