HSBC to introduce 40% overdraft interest rate, quadrupling costs for some customers
Bank claims most customers will be better off after changes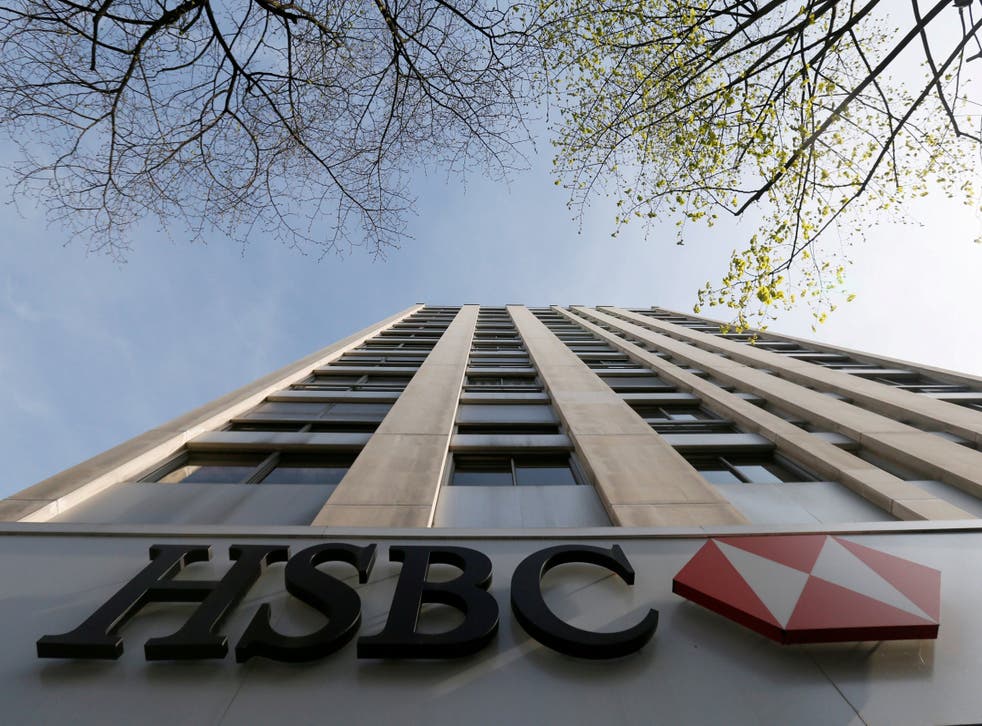 HSBC is set to impose an overdraft rate of almost 40 per cent, as much as quadrupling the interest paid by some customers from March 2020.
The move is in response to new industry-wide rules designed to simplify overdraft fees and put an end to rip-off charges, but while some customers will benefit, many will pay significantly more than they do currently.
HSBC says that seven in 10 overdraft users will be better off or the same as a result of the changes, but has not provided further detail on the numbers.
The bank currently charges rates of between 9.9 per cent and 19.9 per cent on overdraft debt but also imposes other fixed daily fees which can leave a minority of customers paying large amounts.
HSBC will also scrap a £5 fee for entering an unarranged overdraft and introduce a £25 interest-free buffer on some accounts. Madhu Kejriwal, HSBC UK's head of lending and payments said: "By simplifying our overdraft charging structure we are making them easier to understand, more transparent and giving customers tools to help them make better financial decisions."
UK news in pictures

Show all 50
In June, the FCA announced a ban on daily and monthly overdraft fees and told banks to charge a single interest rate from April next year, making overdraft debt more easily comparable with credit cards, loans and other options.
Nationwide hiked its interest rate to 39.9 per cent in July with other high street lenders expected to follow suit. Marks & Spencer will also more than double its rate from 15.9 per cent to 39.9 per cent in March, although the interest-free portion of customers' overdrafts will increase from £100 to £250.
The regulator claims its new rules will fix the "dysfunctional" overdraft market which had trapped some customers into effectively paying higher rates than payday loans.
More than half of banks' unarranged overdraft fees came from just 1.5 per cent of customers in 2016. Under the new system, unarranged and arranged overdraft costs must now be the same.
However, banks have responded by sharply increasing interest rates for authorised overdrafts, leaving millions of customers out of pocket.
Helen Saxon, banking editor at MoneySavingExpert.com, said: "With both of the first banks to announce changes moving overdraft interest rates to around 40 per cent, we have to wonder if this is the new normal."
Rachel Springall, a finance expert at Moneyfacts.co.uk, said: "It's disappointing to see such a hike in overdraft charges but there may be more brands coming out in the coming weeks to announce changes too.
"We have already seen Nationwide upping its charges and these moves have been in response to the FCA's ruling to ban fixed fees from April 2020."
She continued: "This shake-up is designed to make things fairer and more transparent to consumers.
"Borrowers would be wise to scrutinise any changes to their current account and look to switch elsewhere if they find that the account has lost its shine."
Last month, HSBC agreed to refund £8m to 115,000 customers who were not sent a text message when they entered an unarranged overdraft.
Join our new commenting forum
Join thought-provoking conversations, follow other Independent readers and see their replies