Japan's richest man Tadashi Yanai loses £1.15bn in a single day
Uniqlo founder suffers heavy losses after clothing company shares crash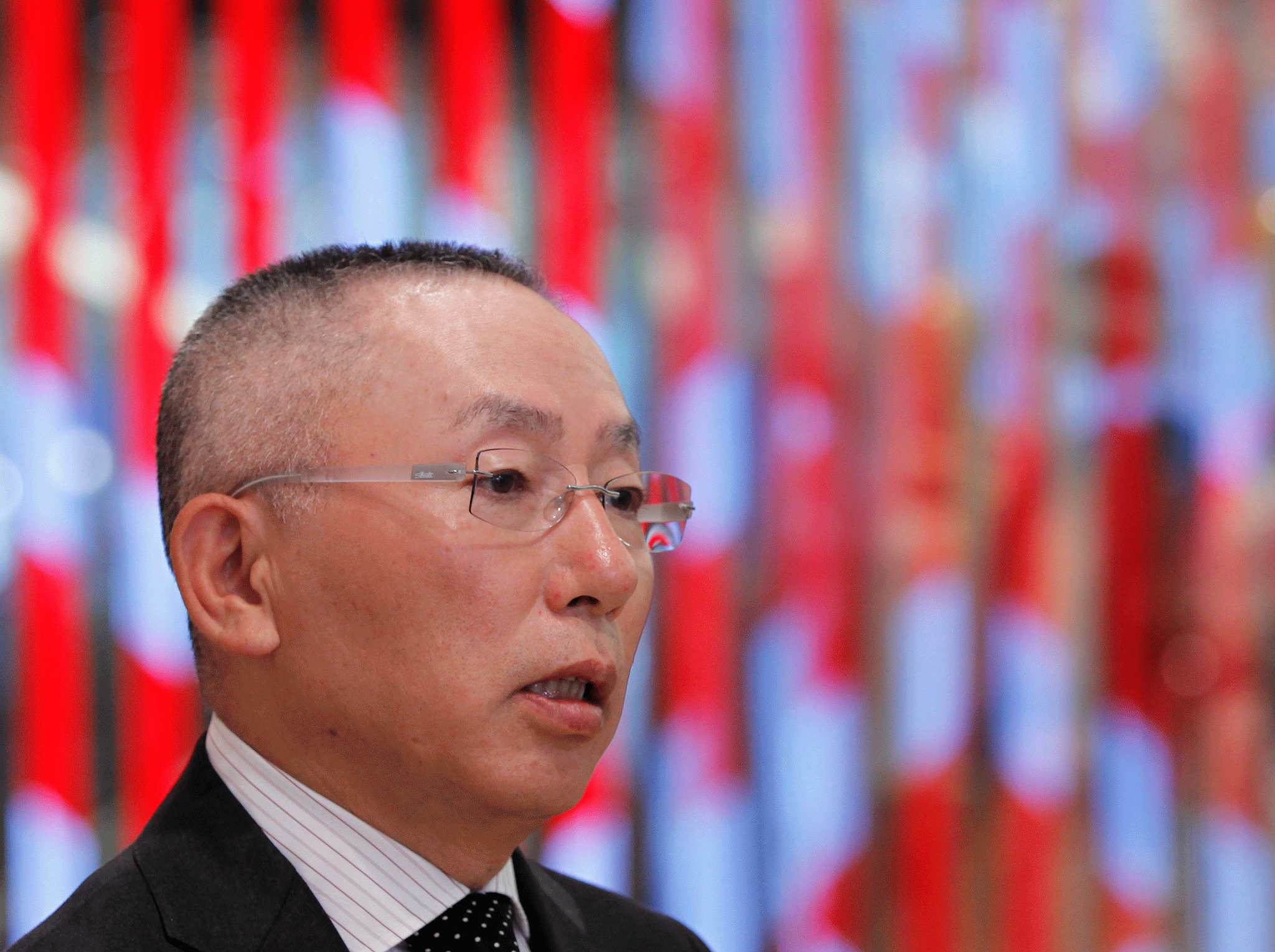 Japan's richest man, Tadashi Yanai, lost $1.4bn (£1.15bn) in a single day on Friday after his company Fast Retailing, which owns Uniqlo, saw its shares crash by 6.7 per cent. The Chairman and founder of the company suffered the biggest wealth decline among the world's 500 richest people according to the Bloomberg Billionaires Index.
Uniqlo Japan announced a December slump on Friday, blaming unusually warm weather which it said had hit sales of winter clothing. Overall receipts were down five per cent.
Yanai's net worth currently stands at $17.7bn, with Friday's losses causing him to slip six places down the global rich list to 44th.
Sixty-seven year-old Yanai opened the first Uniqlo store in Hiroshima in 1984, and has since steered the firm to rapid growth.
Yanai has predicted the retailer will eclipse rivals H&M and Inditex, which owns Zara, to become the biggest clothing retailer in the world by 2020. He has also pledged to uphold the ethical values for which his company is known.
Uniqlo's disappointing numbers added to Japanese corporate woes as Donald Trump threatened to slap punitive taxes on Toyota's cars if it imported them from Mexico.
Boeing shares slide after Donald Trump says costs are 'ridiculous'
Toyota saw its shares fall three per cent on the news, while other car manufacturers also suffered, helping to drag Japan's Nikkei stock market down 0.4 per cent overall. Japanese markets were closed on Monday for a national holiday.
Register for free to continue reading
Registration is a free and easy way to support our truly independent journalism
By registering, you will also enjoy limited access to Premium articles, exclusive newsletters, commenting, and virtual events with our leading journalists
Already have an account? sign in
Register for free to continue reading
Registration is a free and easy way to support our truly independent journalism
By registering, you will also enjoy limited access to Premium articles, exclusive newsletters, commenting, and virtual events with our leading journalists
Already have an account? sign in
Join our new commenting forum
Join thought-provoking conversations, follow other Independent readers and see their replies