The 10 jobs paying the biggest bonuses in 2016
Bankers no longer make it to the top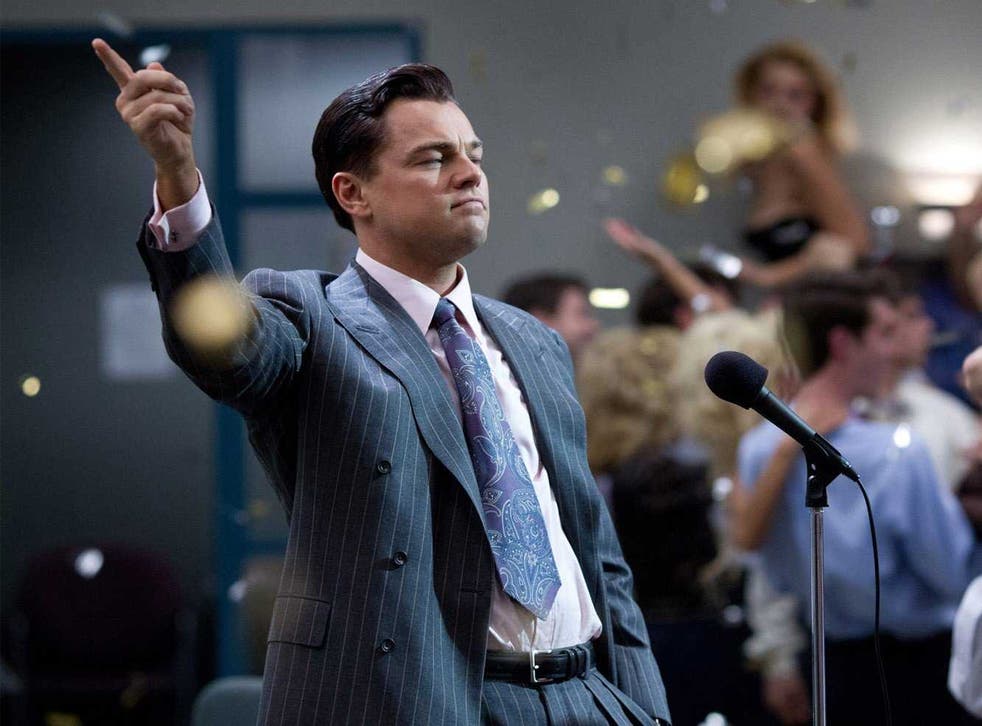 If you are fed up with being overworked and underpaid, fear not. Simply quit your job and land yourself any of these positions and you can be overworked and more than adequately rewarded, at least in financial terms. The top ten bonus-paying jobs all pay over £20,000 in bonuses alone, according to a new survey by Glassdoor.
True to form, finance takes up several positions in the list, but the jobs paying the heftiest bonuses may come as a shock. In fact, city traders only make number nine with an average bonus of just £25,000. Certainly not to be sniffed up. Or at.
Traders, traditionally thought of as the more flamboyant end of the finance world, are edged out by their more cerebral colleagues, investment bankers, who pull in an extra £375 each when bonus time comes around. Barely enough for a bottle of vintage Krug or a box of Cuba's finest, but enough to bring their total pay packets up to £100,000 per year on average.
The work-shy need not apply however as the average investment banking associate can work up to ninety hours per week. On the plus side, many banks are now going easier on their employees. JPMorgan, for example, now allows junior employees to take one weekend off every month, while Goldman Sachs has gone the whole hog with its "no Saturdays" rule, which does exactly what it says on the tin.
But those who yearn for the biggest bonuses in finance should shun a career with the Wall Street giants and work instead at a hedge fund or asset manager, where they will receive a lovely brown envelope containing an average of £30,000 every year, but only if they reach the heady heights of portfolio manager. And make money for their clients.
Chief executives, despite being at the top of the corporate tree, are nowhere to be seen in the upper echelons of the bonus list. In fact, they only reach a lowly number four, trousering a paltry £30,450 in discretionary pay.
Many a boardroom spat may have been caused by the fact that chief operating officers, typically second in command, sneak into third place, with £31,500 - a more generous bonus than their bosses.
Head honchos need not cry into the caviar however. With total compensation of £155,000, they take home marginally more than their "number twos".
The list, which is compiled from anonymous survey responses, was presumably not filled out by bosses of FTSE 100 companies, who banked an average of £4.1m each last year - 147 times what they paid their employees.
Scooping the prestigious silver medal for bonus-earning are those with the title of "partner" - of what remains a mystery, as the survey doesn't differentiate, but probably refers to equity partners at law and accountancy firms as well as ad agencies. Whichever way, anyone wants to make £150,000 a year, including a £33,500 bonus needs to be one.
Business news: In pictures

Show all 13
But at the very top of the pile, awarded £37,000 each, are "global account managers".
According to Diarmuid Russell, of Glassdoor, this is proof that the reign of bankers as the bonus kings is officially over.
"Whilst finance roles such as Portfolio Managers, Traders and Brokers take five of the top ten spots, it's interesting that they are nearer the bottom of our list. The earning potential of top sales professional is evident, with Global Account Managers taking top billing."
Before you run in to your boss's office, slam your fist on the table and demand a pay rise, however, take solace in the fact that the average bonus is a slightly more pedestrian £1,500.
The full list:
1. Global Account Manager
• Median Bonus - £37,000
• Median Total Compensation - £90,000
2. Partner
• Median Bonus - £33,500
• Median Total Compensation - £150,000
3. Chief Operating Officer
• Median Bonus - £31,500
• Median Total Compensation - £152,500
4. Chief Executive Officer
• Median Bonus - £30,450
• Median Total Compensation - £155,000
5. Portfolio Manager
• Median Bonus - £30,000
• Median Total Compensation - £115,000
6. Equity Trader
• Median Bonus - £30,000
• Median Total Compensation - £120,938
7. Broker
• Median Bonus - £27,500
• Median Total Compensation - £85,000
8. Investment Banking Associate
• Median Bonus - £25,375
• Median Total Compensation - £100,000
9. Trader
• Median Bonus - £25,000
• Median Total Compensation - £89,500
10. Account Executive
• Median Bonus - £24,000
• Median Total Compensation - £60,500
Popular jobs that didn't make the top ten:
Bartender with a median bonus of £7,200 in bonuses per year (total median compensation £20,449), Tax Manager with a median bonus of at £5,000 (£69,925), Barista with a median bonus of £2,160 (£16,320), Editor with a median bonus of £1,800 (£34,139) and Customer Care Executive with a median bonus of £1,000 (£16,920).
Join our new commenting forum
Join thought-provoking conversations, follow other Independent readers and see their replies