Jordan Belfort: Real-life 'Wolf of Wall Street' says Bitcoin is a 'huge scam'
Former stockbroker compares cryptocurrency 'bubble' to tulip mania and claims market will collapse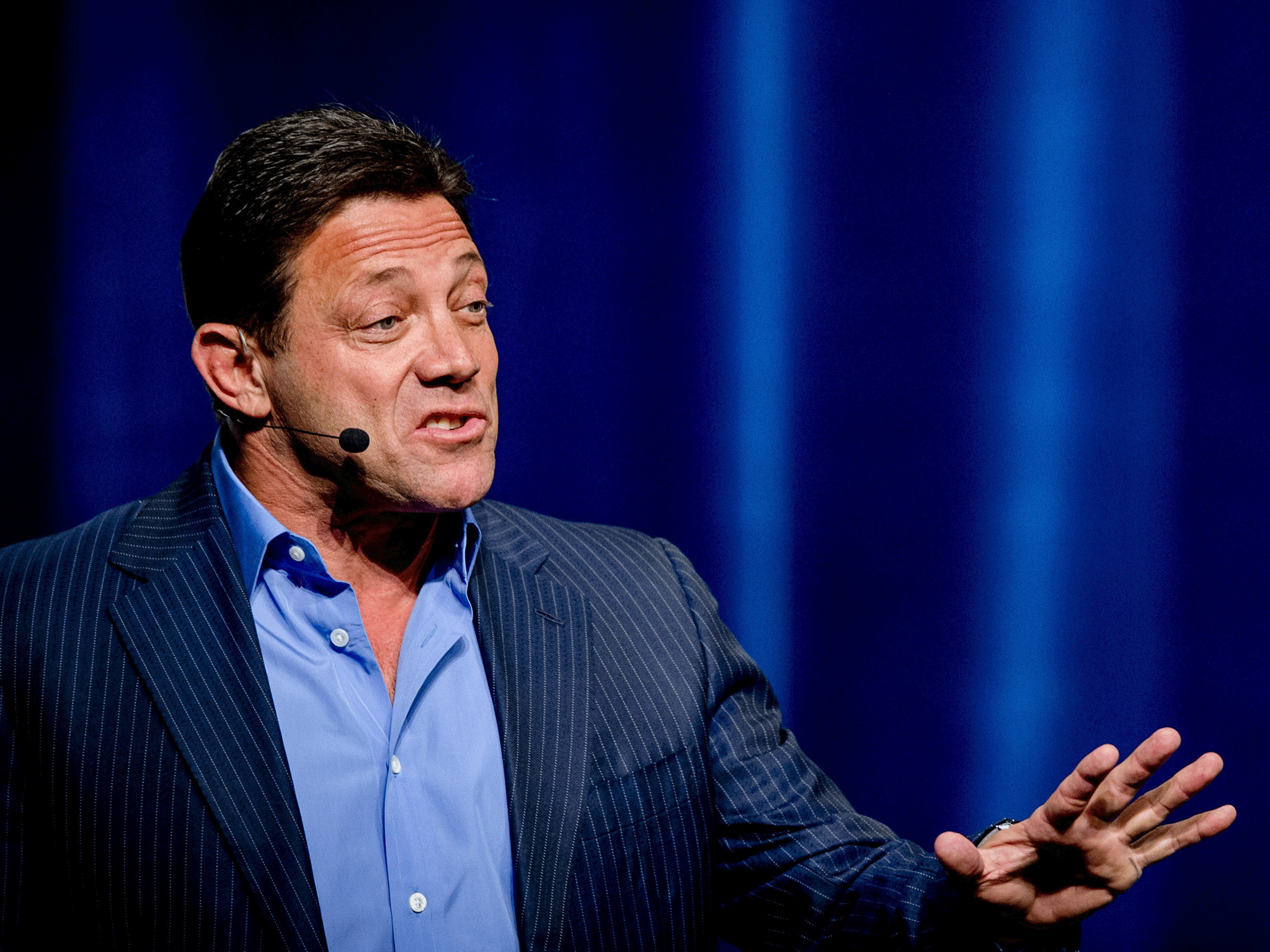 The real-life Wolf of Wall Street has warned investors over Bitcoin, labelling it a "huge scam".
Jordan Belfort believes the cryptocurrency is in a bubble and could be set to plummet in value soon.
The former stockbroker, whose market manipulation and fraud crimes in the 1990s were subject of the 2013 film starring Leonardo Di Caprio, claims Bitcoin is a scam.
He told the Financial Times: "Promoters are perpetuating a massive scam of the highest order on everyone.
"Probably 85 per cent of people out there don't have bad intentions but the problem is, if 5 or 10 per cent are trying to scam you."
The cryptocurrency has exploded value since the beginning of the year, with one Bitcoin now worth more than £13,000 at the current exchange rate.
Mr Belfort said he expected the price of Bitcoin to rise further in the short term before an eventual collapse in the market.
He likened it to Holland's "tulip mania", where the value of tulip bulbs grew exponentially in the 17th Century before a rapid fall in prices.
In an interview with CNN, he said: "I think it's a huge danger right now that people are looking at this as the next great thing, it's a bubble for sure.
"The next stage, you will see it really skyrocket, there will be a short squeeze, it will go even higher and then eventually it will come caving in, it's almost a guarantee.
World news in pictures
Show all 50
"If you were the most disciplined person and get in and get out there is probably a short window to make some money.
"But that's not human nature, people will get in and make some money and they want to make more money.
"In the tulip bubble the beginning of the end was when they started trading futures on tulips, that was another move up and then all of a sudden it collapses and it's over."
We've teamed up with cryptocurrency trading platform eToro. Click here to get the latest Bitcoin rates and start trading. Cryptocurrencies are a highly volatile unregulated investment product. No EU investor protection. 75% of retail investor accounts lose money when trading CFDs.
Join our commenting forum
Join thought-provoking conversations, follow other Independent readers and see their replies