JPMorgan and Goldman Sachs bosses receive $314m windfall, boosted by Donald Trump
Jamie Dimon and Lloyd Blankfein each saw their stock and options rise by more than $150m as investors predicted Wall Street-friendly policies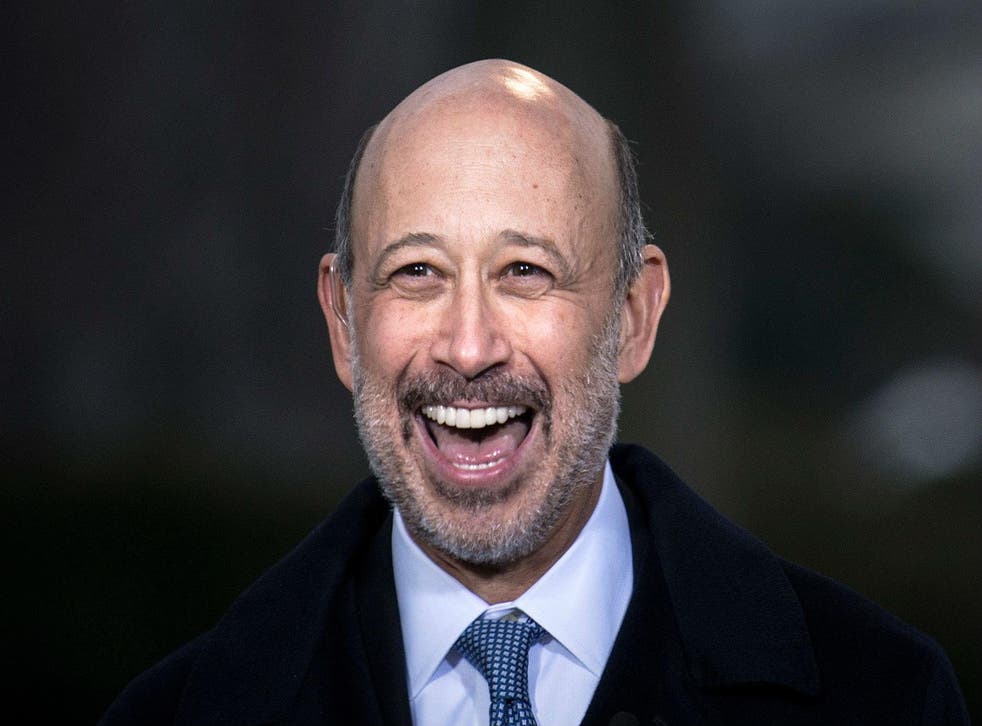 The bosses of two of Wall Street's biggest banks received a $314m (£241m) windfall last year as the value of their shares soared after Donald Trump's victory in the US presidential election.
Jamie Dimon, who is chairman, president and chief executive of JP Morgan, and Lloyd Blankfein, the chief executive of Goldman Sachs, each saw their stock and options rise by more than $150m, new figures compiled by consultancy Equilar for the Financial Times show.
US bank shares jumped in the aftermath of Mr Trump's win on 9 November, as investors predicted Wall Street-friendly policies and increased spending from the new administration.
Goldman's stock rose 24 per cent in the final seven weeks of the year, while JPMorgan was up 23.5 per cent during the same period.
Goldman's shares have fallen back slightly since reaching a ten-year high in February as the likelihood of the President being able to deliver on some of his key campaign promises appears to have lessened. JP Morgan shares have held their gains.
The US President has appointed a number of high-profile former Goldman alumni in his administration, including head of the National Economic Council Gary Cohn and Treasury Secretary, Steve Mnuchin.
The windfall for Mr Dimon and Mr Blankfein comes in addition to their multi-million dollar pay packets. Mr Dimon was the best-paid banker in the world last year, according to Equilar's ranking, with $28.2m of pay, bonus and pension contributions. James Gorman of Morgan Stanley was the next highest paid on $22.5m, followed by Mr Blankfein on $22.3m.
However, Equilar's figures show that average remuneration for twenty top bank chief executives fell from $14.2m in 2015 to $12.5m last year.
Business news: In pictures

Show all 13
European bank chief executives were paid less than half the amount of their US counterparts on average.
Sergio Ermotti of UBS was the highest-paid European bank boss, with a total package of £13.9m, just ahead of HSBC's Stuart Gulliver, who saw his pay jump 33 per cent to £13.1m.
Lloyds chief executive Antonio Horta-Osorio was paid £10.3m while Barclays handed its chief executive Jes Staley £10.2m.
Join our new commenting forum
Join thought-provoking conversations, follow other Independent readers and see their replies