Just Eat criticised for introducing 50p 'service charge' on all deliveries
Change was introduced on Monday, just days before a ban on credit and debit card surcharges comes into effect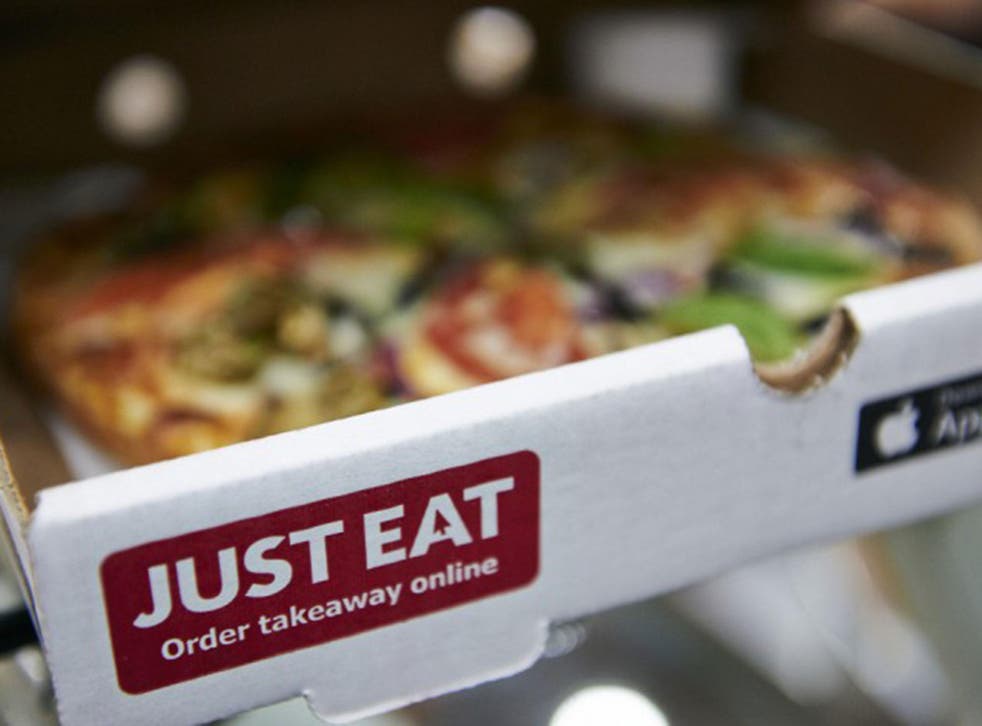 Online takeaway delivery company Just Eat has been criticised for introducing a 50p service charge on all orders.
The change was introduced on Monday, just days before a ban on credit and debit card surcharges comes into effect on Saturday.
Just Eat had previously added the 50p charge to card transactions, but now all customers will have to pay it, prompting accusations that the company is trying to get around the law.
"These new rules should finally put an end to consumers paying excessive surcharges and additional fees just for using their cards," said Gareth Shaw, a money expert at Which?.
"Trading Standards must now make sure this ban is enforced across the board, and that businesses can't find sneaky ways around it," he added.
Retailers often say they levy surcharges to cover the cost of processing a card payment because companies such as Visa and Mastercard charge them a fee on each transaction. But the amount added on frequently exceeds the true cost of processing the payment.
The Government announced in July that, in order to comply with an EU directive, it would ban companies from charging extra to customers who pay with plastic. The Treasury estimated that shoppers paid around £473m in card charges in 2010.
A spokesperson for Just Eat said the company's new approach was introduced to make its system fairer.
"Previously, only customers who paid online were charged - we don't think it's fair for online payment customers to shoulder the costs associated with cash orders too, which is why we're introducing a charge applied equally across our customer base," the spokesperson said in a statement. ," the spokesperson said.
"The 50p charge simply means that along with our restaurant partners, we can continue to deliver the best possible takeaway experience, and applying the charge equally across the customer base, ensures fairness for all."
Just Eat's share price has jumped more than a third in the last twelve months as sales have grown rapidly. In October, the company raised its full-year revenue guidance for the second time in four months after reporting a 47 per cent increase in its latest quarter on the back of strong order growth.
Join our new commenting forum
Join thought-provoking conversations, follow other Independent readers and see their replies