Kering luxury group sees profits slide as Gucci sales decline
Group's crown jewel Gucci reported its slowest quarterly sales growth in four years
Laura Chesters
Friday 21 February 2014 13:14 Comments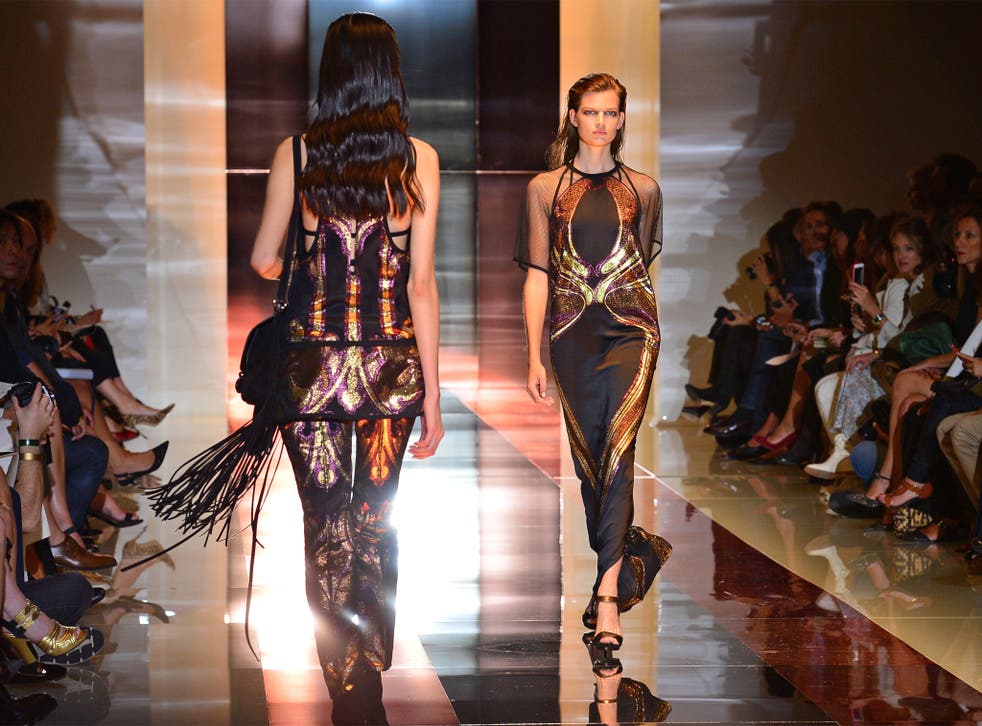 French fashion group Kering today revealed slowing growth at its flagship label Gucci as well as a 95 per cent slump in net profits.
The firm, which also owns London fashion labels Alexander McQueen, Christopher Kane and Stella McCartney as well as French brand Saint Laurent, saw net profits of €50 million (£41 million) in 2013, from €1.05 billion the year before, as restructuring costs hit.
Gucci reported its slowest quarterly sales growth in four years with like-for-like sales up just 0.2 per cent in the last three months of 2013 compared with a year earlier.
However, sales among Kering's luxury brands jumped 7.4 per cent, beating analyst estimates.
"This confirms our view that non-Gucci luxury brands are the brightest star within Kering," said Luca Solca, luxury analyst at Exane BNP Paribas.
Kering's sales for the year edged up 0.1% to €9.75 billion but profit for the fourth quarter on a recurring basis missed analyst expectations at €1.75 billion.
Kering is embarking on a turnaround programme for Gucci to make the brand more exclusive amid fears some of its products have become ubiquitous. It is raising prices and slashing the number of wholesale accounts to tighten control on where and how the brand is sold.
Its Bottega Veneta and Saint Laurent brands are "exceptionally strong" Solca added with sales up 42% for Saint Laurent and Bottega 13.4 per cent ahead, both smashing analyst forecasts.
Excluding Kering's big three labels, profit at its smaller luxury brands, which includes London names McQueen, Kane and McCartney, were up 19.6 per cent. But 2013 sales at sportswear brand Puma, in which it owns a 84 per cent stake, were down 8.7 per cent.
The Paris based group, led by chairman and chief executive François-Henri Pinault, has been selling off mail-order group La Redoute and music and electronics retailer Fnac to focus on "luxury and lifestyle".
Restructuring costs associated with this plan hurt its 2013 figures and Pinault admitted: "2013 was a pivotal year for Kering during which we completed our transformation."
Register for free to continue reading
Registration is a free and easy way to support our truly independent journalism
By registering, you will also enjoy limited access to Premium articles, exclusive newsletters, commenting, and virtual events with our leading journalists
Already have an account? sign in
Join our new commenting forum
Join thought-provoking conversations, follow other Independent readers and see their replies