Ladbrokes Coral fined £5.9m for 'systemic' failure to protect customers and prevent money laundering
Gamblers allowed to deposit large sums over a number of years despite clear warning signs they may be addicted or using stolen funds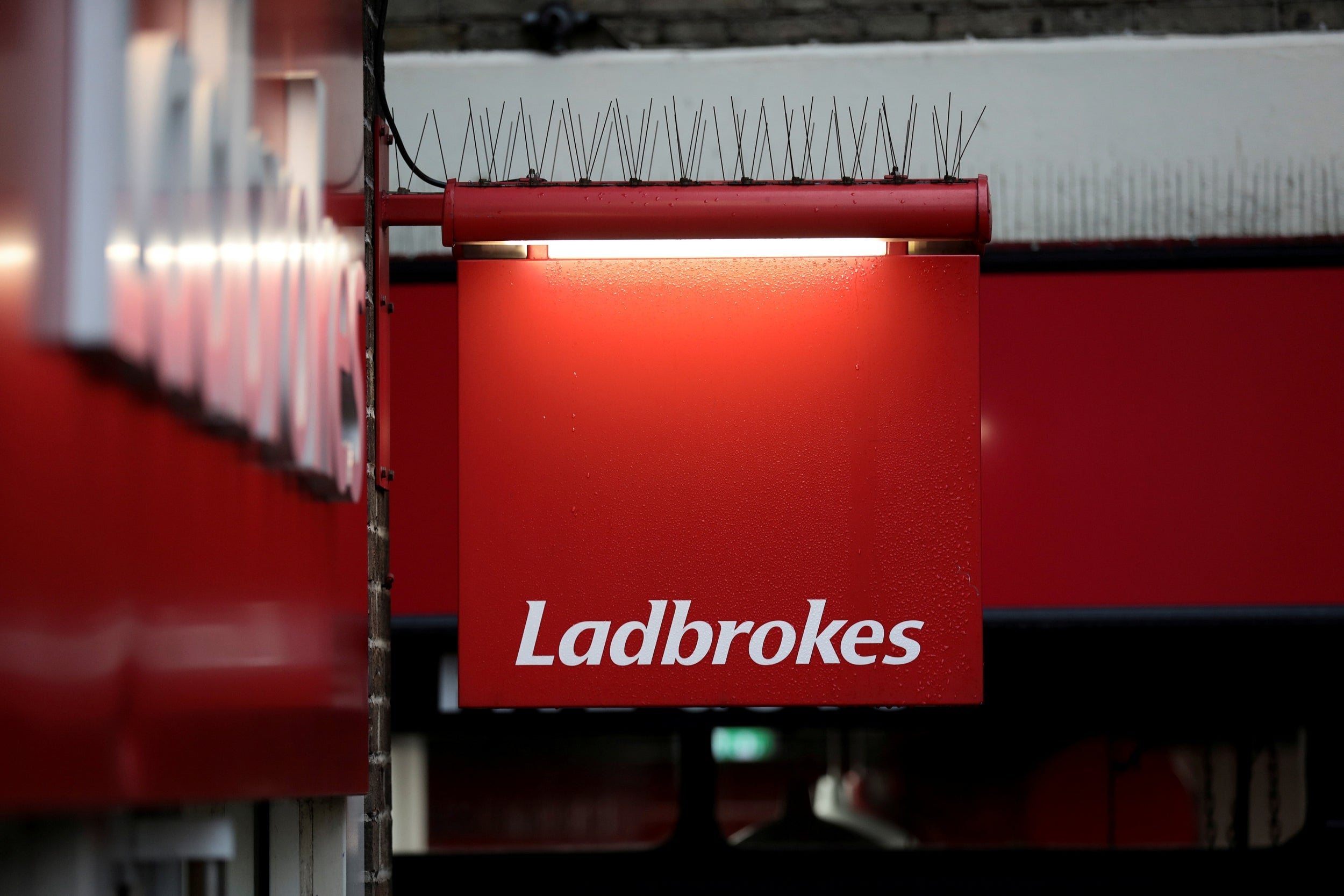 Britain's biggest bookmaker, Ladbrokes Coral, has been hit with a £5.9m fine over "systemic" failure to protect vulnerable customers and prevent money laundering.
Stolen money flowed through the bookmaker's business and consumers suffered harm due to substandard safeguards, the gambling industry watchdog said on Wednesday.
The Gambling Commission laid out a host of failings at Ladbrokes Coral over a three-year period up to November 2017, including allowing one customer to spend £1.5m without ever being asked to prove the source of their funds.
Despite the large amount of money wagered by the customer and signs that they had a gambling problem, Coral did not make any social responsibility checks, the commission said.
The customer had displayed signs of problem gambling including logging into their account an average of 10 times a day and losing £64,000 in one month alone.
Gambling companies are required to check that customers are not depositing stolen money and to make enquiries where patterns of play suggest problem gambling or financial difficulty.
Ladbrokes, which merged with Coral in 2016, did not carry out checks on the welfare of one customer who was allowed to deposit £98,000 over two-and-a-half years, during which time 460 of their attempted deposits were declined. The customer asked Ladbrokes to stop sending them promotions, another red flag for problem gambling.
Despite identifying concerns about the customer, Ladbrokes then allowed further significant gambling without taking additional steps to verify the source of funds or consider if the customer could afford to spend and lose that amount of money.
Commission executive director Richard Watson said: "Decision-makers at gambling businesses need to invest in the welfare of their customers and the integrity of money being gambled with.
"These were systemic failings at a large operator which resulted in consumers being harmed and stolen money flowing through the business and this is unacceptable."
Ladbrokes Coral's new owners GVC will pay £4.8m in lieu of a financial penalty and will divest £1.1m gained from customers as a result of its failings.
GVC will also review the top 50 customers for the years 2015-2017 to consider whether any further failings can be identified "and if so they will divest themselves of profit accordingly".
GVC chief executive Kenneth Alexander said his company discovered "historic compliance failures" when it bought Ladbrokes Coral.
He said he had overseen a "systematic review" of how GVC protects gamblers from harm that had resulted in the departure of employees found to be responsible for the problems identified.
"I am confident that, we now have in place a robust and industry leading approach to player protection," Mr Alexander said.
Join our commenting forum
Join thought-provoking conversations, follow other Independent readers and see their replies