Billionaire seeks UK Government backing for production of Land Rover Defender-like 4x4s
Jim Ratcliffe seeks government support for vehicles not trademarked in the UK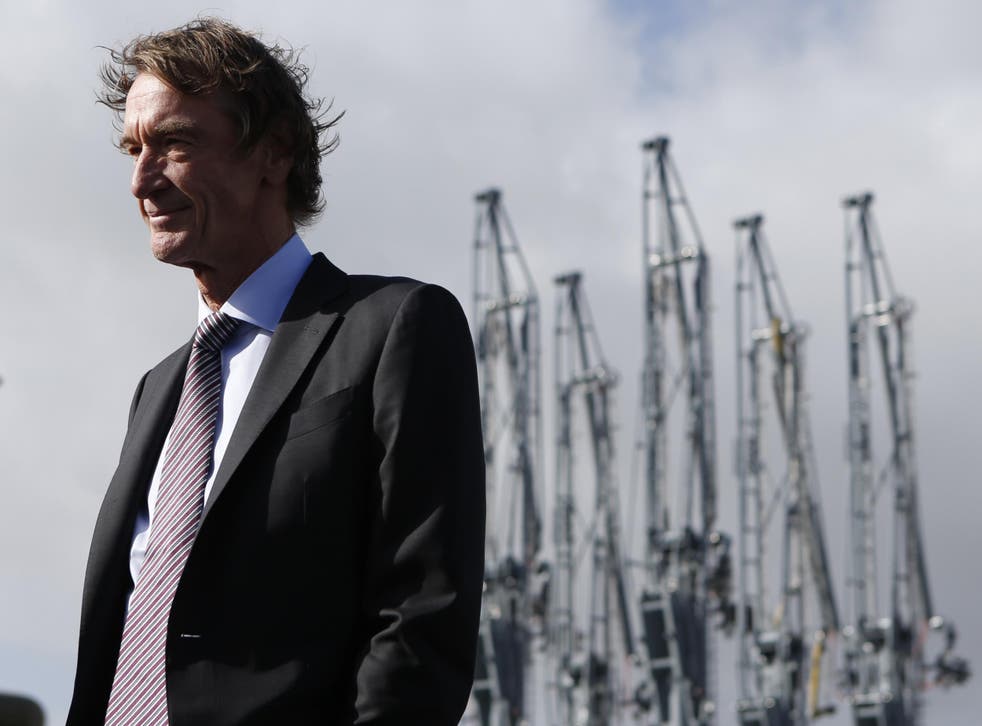 An off-roader modeled on Land Rover's classic Defender could be rolling off British production lines if the owner of petrochemicals giant Ineos can win government backing for it.
Britain's biggest carmaker Jaguar Land Rover stopped making the off-roader, known the world over and with famous owners including Queen Elizabeth, in 2016 after 68 years.
Ineos founder, chairman and chief executive Jim Ratcliffe said on Tuesday he plans to build 25,000 of the new 4x4s a year, which will be modelled on the Defender as the design is not currently trademarked in Britain.
However, a spokesman at JLR, which plans to build an updated version of the Defender, said the original design has been registered in many countries and a trademark application is currently under way in the UK.
If Mr Ratcliffe succeeds in his plans, the car arm of Ineos would become one of Britain's biggest carmakers, with an output more than double that of long-standing small-volume brands such as Aston Martin, McLaren, Bentley and Rolls-Royce.
Mr Ratcliffe said he would invest £600m to begin output of his new off-roader from 2020-21, saying he would prefer to build in Britain but that there are cheaper alternatives in countries such as Germany where the workforce is already trained and Ineos could use existing sites.
"We'd have to build new in the UK so to balance that playing field because you're talking about hundreds of millions to build a facility... it does need some government support," he said.
Mr Ratcliffe identified a number of potential sites in Britain on the east coast, from Scotland down to the northern city of Hull, with a decision due before the end of next year.
The investment would also come as a welcome boost to the government as the car industry becomes increasingly concerned that its exports could face tariffs of up to 10 percent and borders checks if Britain leaves the European Union without a free trade deal, risking the viability of factories.
Mr Ratcliffe told Reuters that he was confident that politicians would strike a deal which would maintain unfettered trade as both British and EU businesses stand to lose out.
"I think common sense will prevail... so I'm not spending too much time worrying about Brexit," he said.
Reuters
Register for free to continue reading
Registration is a free and easy way to support our truly independent journalism
By registering, you will also enjoy limited access to Premium articles, exclusive newsletters, commenting, and virtual events with our leading journalists
Already have an account? sign in
Register for free to continue reading
Registration is a free and easy way to support our truly independent journalism
By registering, you will also enjoy limited access to Premium articles, exclusive newsletters, commenting, and virtual events with our leading journalists
Already have an account? sign in
Join our new commenting forum
Join thought-provoking conversations, follow other Independent readers and see their replies