Reusable coffee cup sales surged ahead of latte levy proposal, says Argos
Sales of reusable cups surged five-fold in December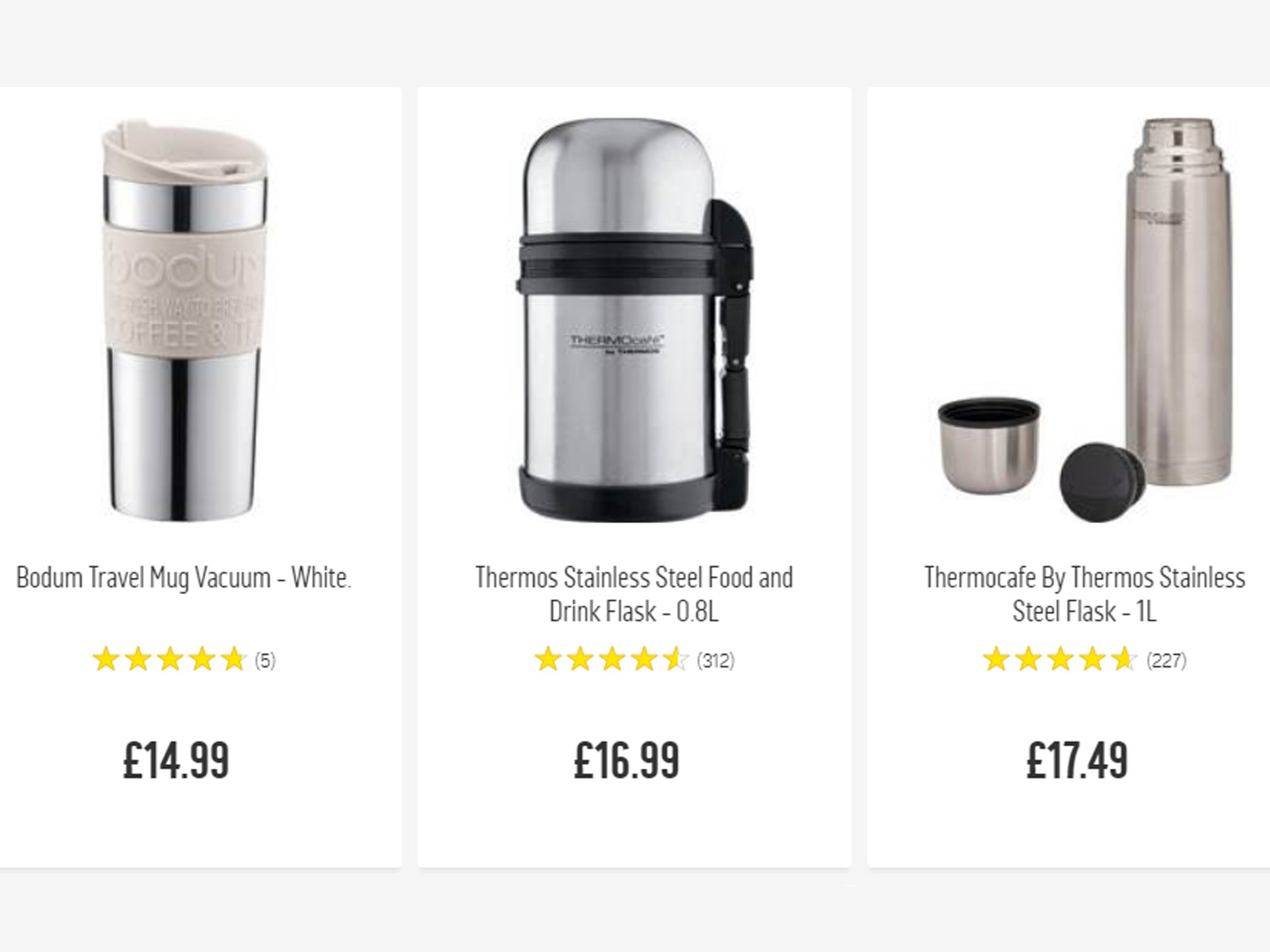 Sales of reusable coffee cups at Argos surged five-fold last month, ahead of MPs proposing the introduction of a 25p tax on disposable cups in a bid to tackle the mountains of waste produced across the UK every day.
Argos, which is part of the Sainsbury's group, said on Wednesday that it had sold 537 per cent more travel cups in December 2017 than during the same month in the previous year.
Dawn Ritchie, a manager in the kitchen buying department at Argos, said that the popularity of the cups was partially fuelled by the success of popular documentaries like Blue Planet II, but also by the fact that some of the UK's big coffee chains had started offering discounts to customers bringing in their own cup.
Pret A Manger announced in early January that customers would get a 50p discount on the price of hot drinks if they bring their own cup, and Starbucks has recently said that it would kick off a three-month trial in February charging customers 5p for disposable cups in up to 25 London stores.
It conducted a similar trial in 2016, offering a 50p discount for customers using reusable cups, but it said that this initiative was not as successful as it had hoped. It said that at present, just 1.8 per cent of its customers use recyclable cups.
The Government's proposed "latte levy" hopes to reduce the 2.5 billion coffee cups thrown away every year, according to the Environmental Audit Committee.
According to The British Coffee Association, 80 per cent of people who visit coffee shops do so at least once a week, whilst 16 per cent visit on a daily basis.
Join our commenting forum
Join thought-provoking conversations, follow other Independent readers and see their replies