Liam Fox's 'Empire 2.0' meeting is backed by corporate interests and will 'fleece' Africa, say campaigners
Event is organised by the Commonwealth Enterprise and Investment Council, a group backed by large corporations with business interests in the continent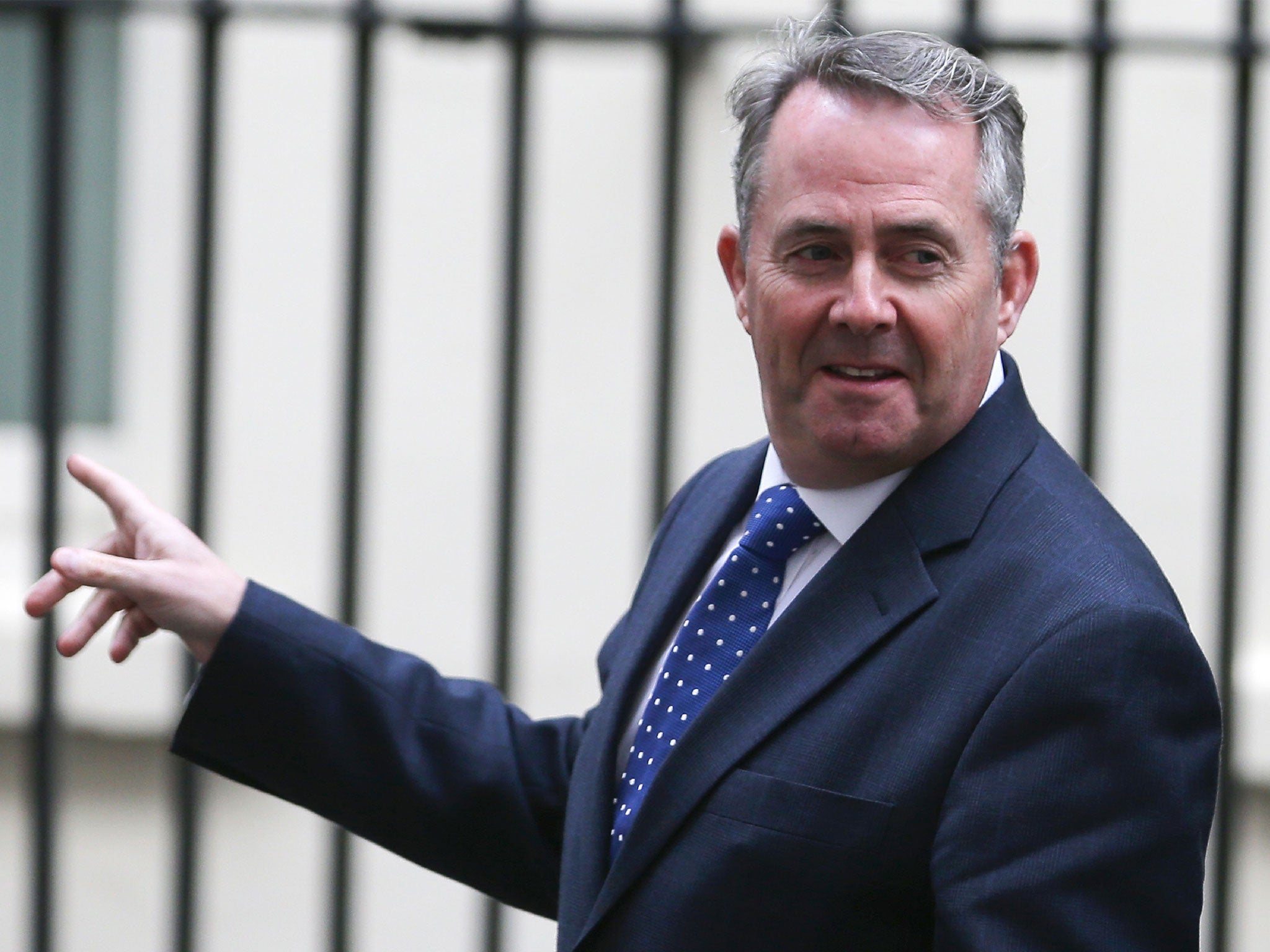 Campaigners have accused the Government of using post-Brexit trade deal negotiations to deepen corporate interests in African countries at the expense of ordinary people across the continent.
International Trade Secretary Liam Fox will meet with representatives from Commonwealth countries in London on Thursday in a bid to promote free-trade deals between Britain and African countries, a plan that has been internally dubbed "empire 2.0" by some Whitehall officials.
The event is organised by the Commonwealth Enterprise and Investment Council (CWEIC), a group backed by large corporations with business interests in Africa, including mining companies, Gem Diamonds and Firestone Diamonds, British multinational equipment manufacturer JCB, and engine manufacturer Rolls Royce, which is currently embroiled in an international bribery scandal.
Campaign group Global Justice Now said the CWEIC has a particular interest in breaking into healthcare markets in the Commonwealth.
It has established a Commonwealth Healthcare Business Group that has written to ministers in all 53 Commonwealth countries asking for their top health investment priorities. They CWEIC says "The Healthcare Business Group will then consider how best the private sector can help meet those priorities".
Mamadou Goita, executive director of IRPAD/Afrique in Mali, which promotes development in the continent, said: "Africa has had quite enough of having terms of trade forced on it by Britain. Oiling the wheels of Britain's economy with cheap products and cheap labour has cost our farmers, our workers and our business people dearly."
Africans welcome trade but "on fair terms which preserves our independence", Mr Goita said. "But we've had enough of the sort of exploitation that bleeds our countries of wealth and resources."
Business news: In pictures
Show all 13
Nick Dearden, the director of Global Justice Now, said: "Unfortunately for Liam Fox and his plans for 'empire 2.0', Britain no longer rules the waves, and can't dictate the terms of trade to poorer countries in quite the way that it once could.
"But that doesn't mean that Fox won't try to fleece African economies in the interests of putting as much 'cheap stuff' as possible on Western supermarket shelves."
Join our commenting forum
Join thought-provoking conversations, follow other Independent readers and see their replies