Libor trial: Five brokers found not guilty of helping to rig rates
Defendant calls trial and SFO case 'a complete shambles' as City men are cleared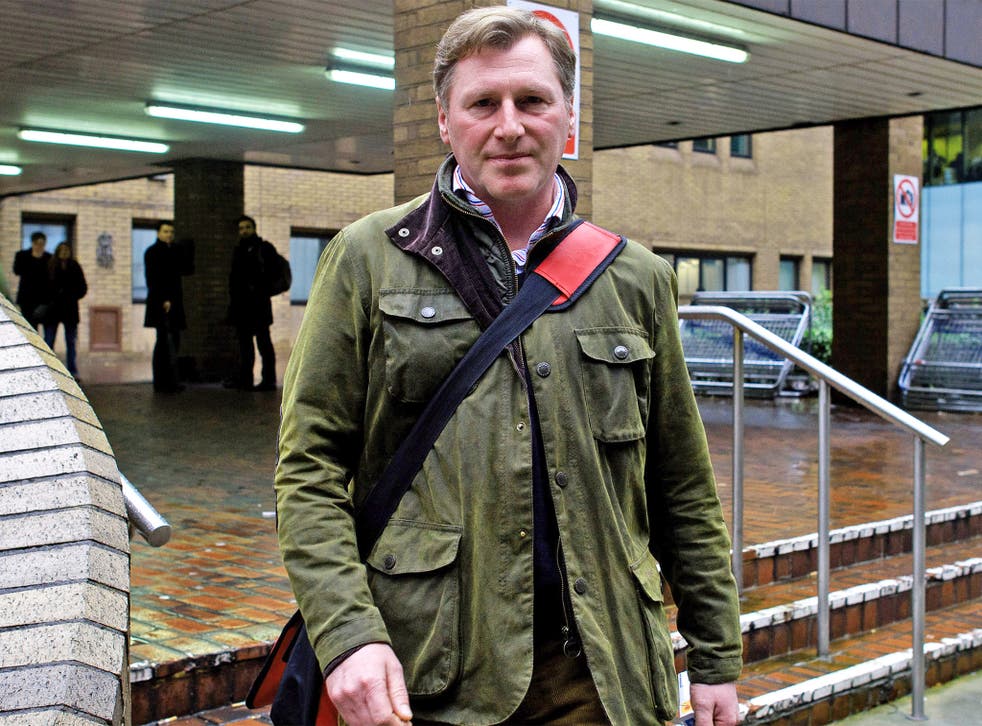 Five former brokers, who were accused of helping the convicted trader Tom Hayes to rig benchmark interest rates, have walked free after a jury acquitted them.
Colin Goodman, 53, Danny Wilkinson, 48, Noel Cryan, 49, Terry Farr, 44, and 50-year-old James Gilmour were found not guilty of dishonestly influencing the London Interbank Offered Rate (Libor), which helps to set the cost of borrowing for trillions of dollars of loans around the world.
The jury is still considering a charge against a sixth defendant, Darrell Read.
The Serious Fraud Office had alleged that all six men conspired with Tom Hayes, who was convicted and sentenced last year, to defraud in that they agreed to influence the submissions of banks involved in setting the Libor rates.
Defence lawyers told Southwark Crown Court in London that their clients "had been made scapegoats for the failure of a system for which they were not directly responsible". Jurors heard that the six were simply doing their jobs in a system where trying to influence the key lending rate was "the norm". Henry Blaxland, QC, claimed that manipulation of Libor had been "endemic".
The verdicts dealt a blow to the SFO, coming after a series of successful prosecutions including the conviction of Hayes last year. A former UBS and Citigroup trader, he repeatedly asked the men to manipulate the rates to financially benefit him and his employers. In return, the court was told, Hayes offered them "wash trades" – deals which appeared to show that a trade had been carried out but in which nothing actually happened except to generate fees to reward the brokers. They were also offered copious amounts of free curry, beer and other restaurant meals, the prosecution claimed.
Hayes, who made more than $300m for his employers between 2006 and 2010, was sentenced to 14 years for conspiracy to defraud but the term was later cut to 11 years.
The SFO director, David Green QC, said: "The key issue in this trial was whether these defendants were party to a dishonest agreement with Tom Hayes. By their verdicts, the jury have said that they could not be sure that this was the case. Nobody could sensibly suggest that these charges should not have been brought and considered by a jury."
Lawyers for the defendants claimed that the case was a "complete shambles". Katie Wheatley, of Bindmans, representing Mr Farr said: "My client has said from the beginning that he did not know what he was doing was wrong. The jury has accepted this and found him not guilty. It is a tremendous relief to know that after years of gruelling proceedings, Mr Farr will not be 'carrying the can' and blamed for widespread Libor manipulation among the banks."
The latest verdicts are certain to be used as ammunition by the SFO's critics. It has a chequered history of prosecutions and reportedly had to see off a serious attempt to close it down and transfer its responsibilities to other bodies.
Mr Goodman, a former Icap broker from Leatherhead, Surrey, told the jury that the Libor rate predictions he sent out only ever reflected "his honest opinions".
Mr Goodman, known as "Lord Libor", insisted that he never expected banks, which every day sent their estimated costs of borrowing funds in a variety of currencies to the administrator of the Libor rate, to match his predictions. He said that he found requests from others to move his predictions either up or down "annoying".
Mr Cryan, a former Tullett Prebon broker, from Chislehurst, Kent, said Hayes was such an important client for his brokerage that he felt he could not refuse his requests to help manipulate the lending rate for fear of being sacked. He described how Hayes went from being a shy newcomer to a "psychotic" and someone with a "God syndrome". Despite agreeing to help, he said he never passed Hayes's requests to the rate setters.
Business news: In pictures

Show all 13
Mr Gilmour, of Benfleet, Essex, who worked for RP Martin, also said that he would "fob off" Hayes by agreeing to pass on the requests but then did nothing about them.
A trial of people accused of manipulating the US dollar Libor rate is scheduled to begin in London next month, while a trial of individuals charged with manipulating the Euro Interbank Offered Rate (Euribor) is set for next year.
Register for free to continue reading
Registration is a free and easy way to support our truly independent journalism
By registering, you will also enjoy limited access to Premium articles, exclusive newsletters, commenting, and virtual events with our leading journalists
Already have an account? sign in
Register for free to continue reading
Registration is a free and easy way to support our truly independent journalism
By registering, you will also enjoy limited access to Premium articles, exclusive newsletters, commenting, and virtual events with our leading journalists
Already have an account? sign in
Join our new commenting forum
Join thought-provoking conversations, follow other Independent readers and see their replies