Lloyds Bank to pay out £100m compensation to HBOS fraud victims
Banker Lyndon Scourfield was 'utterly corrupt' judges found – Lloyds is currently reviewing the cases of all those who  may have been affected
Ben Chapman
Friday 07 April 2017 16:22 Comments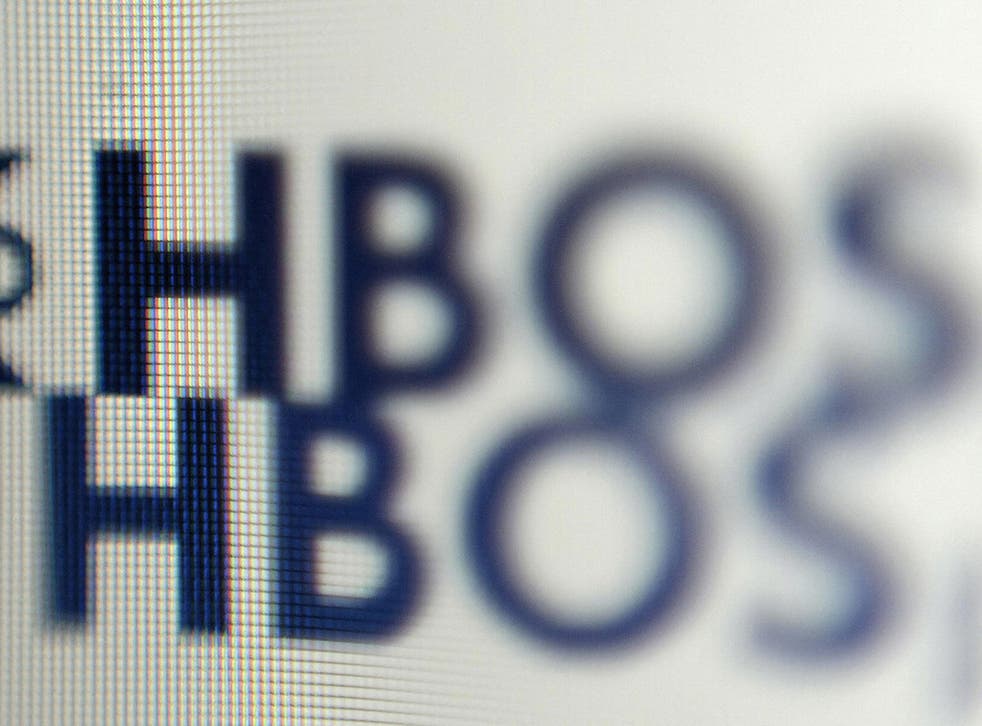 Lloyds Bank has said it will pay around £100m in compensation to its small business customers who were the victims of fraud involving two former HBOS employees.
Lloyds, which owns HBOS, said on Friday it would "provide fair, swift and appropriate compensation", to those affected, many of whom saw their businesses fail as a result of the scam.
In January, Lyndon Scourfield, a former manager at HBOS' Reading branch, was sentenced to 11 years in prison after a court found he had helped to extract money from customers in financial difficulty. Fellow banker Mark Dobson was jailed for four and a half years for his part in the scam.
Mr Scourfield referred them to businessmen David Mills, 60, and Michael Bancroft, 73 who claimed to be turnaround consultants providing assistance struggling businesses.
Instead they bullied them, squeezed them for large fees and stripped them of assets. In exchange, Mr Mills arranged sex parties, cash and lavish gifts for Mr Scourfield.
Sentencing in February, Judge Martin Beddoe said Mr Scourfiled was an "utterly corrupt senior bank manager" who had "sold his soul" to Mr Mills in exchange for "sex", "bling" and "for swag".
Lloyds has appointed Professor Russel Griggs OBE as an independent reviewer in consultation with the Financial Conduct Authority.
The bank said the review was in its initial stages and committed to provide interim payments on a case-by-case basis to assist victims in financial difficulty with day-to-day living costs.
It also said it would write off customer debt "where appropriate" and cover reasonable fees for professional advice.
Lloyds Banking Group chief executive António Horta-Osório said: "We would like to express our deep regret and apologies to any customers directly affected by the criminal behaviour of these individuals."
Business news: In pictures

Show all 13
Mr Horta-Osorio added: "We take responsibility for putting right the wrongs that were committed at HBOS Reading at the time. That is why today we are providing an additional package of measures to ensure that customers have all the help they need as we resolve their cases as quickly as possible."
The FCA announced on Friday that it had resumed its investigation of the misconduct, after it was suspended in early 2013 pending the outcome of the court case. The watchdog said it would focus on "the extent and nature of the knowledge of these matters within HBOS", as well as what the bank communicated to authorities once it discovered wrongdoing.
Lord Blackwell, Lloyds Banking Group Chairman, said: "Our first priority after the trial has been to focus upon getting customers compensation.
"To reassure our customers, stakeholders and shareholders, it is incumbent upon us to confirm we have acted appropriately. As such, it is the right thing to do to consider the Group's actions during this period taking account of evidence that came to light in the trial."
Register for free to continue reading
Registration is a free and easy way to support our truly independent journalism
By registering, you will also enjoy limited access to Premium articles, exclusive newsletters, commenting, and virtual events with our leading journalists
Already have an account? sign in
Join our new commenting forum
Join thought-provoking conversations, follow other Independent readers and see their replies