HBOS fraud victims hopeful they will finally be compensated by Lloyds for £1bn banking scandal
Lloyds has been told to look again at compensation payments after a review found 'serious shortcomings'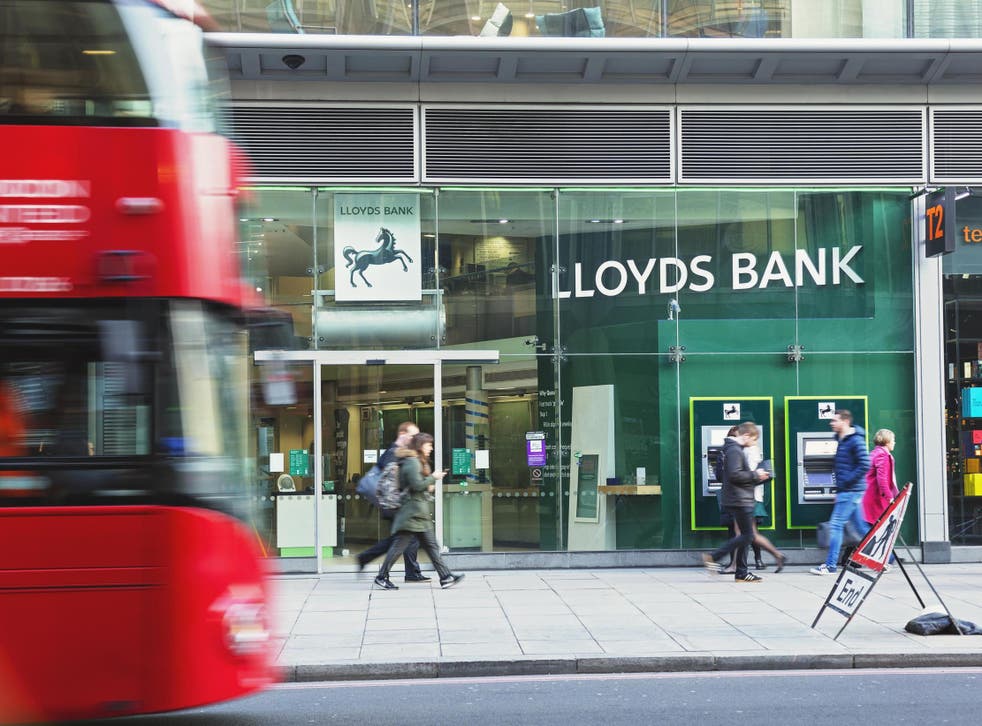 Victims of a £1bn fraud have expressed a mix of hope and scepticism that Lloyds Banking Group will finally compensate them after a damning review found "serious shortcomings" in the lender's handling of the issue.
The independent report found that Lloyds' had not given fair redress payments to customers whose businesses were destroyed by rogue bank managers.
Sir Ross Cranston, a former judge who led the review, accused Lloyds of an "unacceptable denial of responsibility" and said compensation must now be recalculated.
His findings could also allow hundreds more victims who Lloyds excluded from its internal investigation to now have their cases heard.
It is the latest chapter in one of Britain's biggest banking scandals which saw corrupt managers at HBOS' Reading branch collude with external consultants to saddle small firms with debt and strip them of their assets. Lloyds bought HBOS in 2009 and is still dealing with the fallout, as are the bank's customers, many of whom lost their livelihoods, homes and life savings. Some took their own lives.
UK news in pictures

Show all 50
Paul Pascoe was one of scores of victims whose businesses were sent to the wall by the fraudsters who were jailed for a combined 47 years in 2017.
More than a decade after the initial crimes took place, Mr Pascoe told The Independent: "It turned by life upside down. I lost my career."
"We've had lots of platitudes and chummy words from Lloyds for the last three years and complete denials before that." Despite his experience he says he is hopeful that Lloyds will now begin to deal with cases properly.
The bank offered Mr Pascoe a "sizeable sum" but he refused to take it. "There was no rhyme or reason in the compensation figure they arrived at and they did not accept wrongdoing despite overwhelming evidence that there was wrongdoing."
That assessment is now backed up by the Cranston report which says Lloyds' own review, conducted by Russel Griggs, had not properly calculated victims' compensation.
He says it was "extraordinary that Lloyds had refused to engage on the actual issues" of his case. "Instead, they came to a compensation figure that was too low on the basis of information that was incomplete or incorrect".
When Lloyds eventually reached a final offer, Mr Pascoe says he was given just four days to accept or reject it. He chose the former.
"At no point was there any indication that the Griggs review was anything other than a box-ticking exercise in which they hoped enough people would agree to take the compensation they were offered, or give up."
Mr Pascoe says he has some sympathy for Lloyds, which inherited the HBOS scandal when it took over in January 2009. "But the original fraud is not the problem now. It is what Lloyds has done for the past 11 years. That's caused more issues, more stress, more consequences for most victims. That's on Lloyds shoulders," he added.
Another victim, Brian Basham, received compensation but says Lloyds provided no justification for the size of the payout. "It was finger in the air stuff," he says.
"What the Cranston report has shown is that the Griggs review was nothing more than a cynical PR exercise by Lloyds." He does not lay the blame with Griggs personally but says the bank deliberately restricted by the terms of the review to minimise the costs. Mr Basham called on Lloyds boss Antonio Horta-Osorio to resign.
Lloyds is reopening compensation claims and has said it will contact victims again in January.
"That's fine if it will lead to genuine independent assessment of financial losses," says Mr Pascoe. "Then people can draw a line under it. I am sceptical but I'm willing to suspend my disbelief until then."
The bank will also have to face the findings of another independent review by Dame Linda Dobbs due to be published next year, which could be even more damning for Lloyds' senior executives.
While the Cranston review assessed Lloyds compensation scheme, Dame Linda is assessing what senior bosses knew about the fraud, when they knew it and whether they investigated and reported it.
Lloyds denied that any wrongdoing had taken place for years until February 2017 when six defendants, including HBOS manager Lyndon Scourfield, were convicted and sentenced.
Among the evidence that being assessed by the Dobbs review is an internal memo seen by executives in 2013 that alerted them to the fraud and alleged that HBOS had covered it up before the bank's takeover in 2008.
The Financial Conduct Authority has also threatened Lloyds with further action over the HBOS scandal.
Join our new commenting forum
Join thought-provoking conversations, follow other Independent readers and see their replies