Lloyds Bank urged by MPs to compensate customers scammed by corrupt HBOS bankers in £245m fraud
Bankers and consultants fleeced businesses for millions, using proceeds to pay for sex parties and exotic holidays as customers went to the wall
Ben Chapman
Monday 06 February 2017 18:13 Comments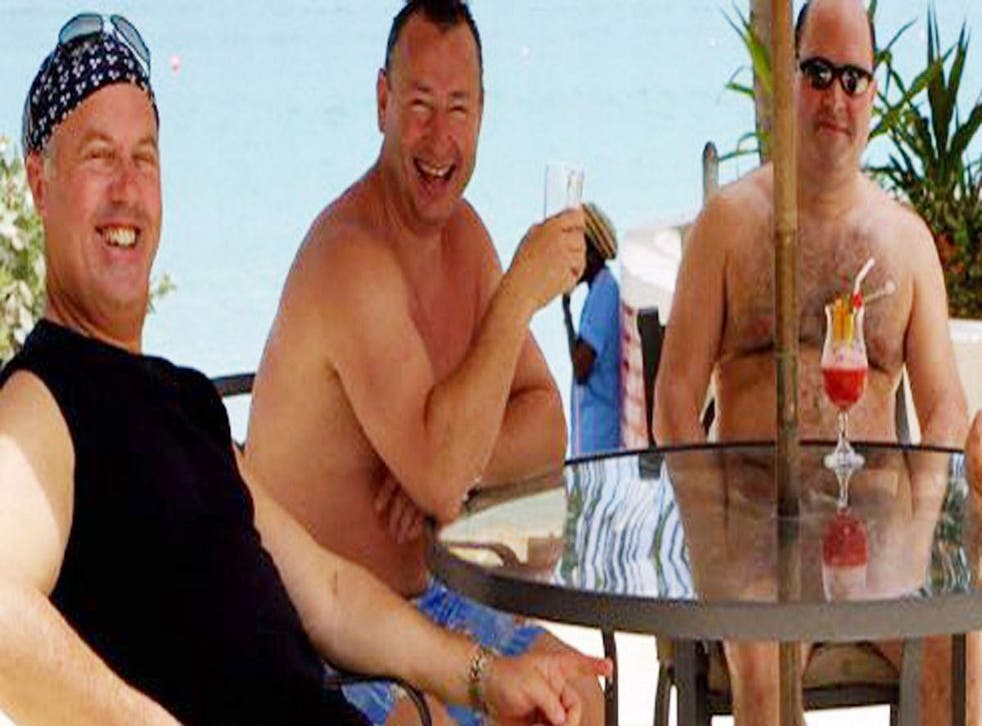 MPs have urged Lloyds Banking Group, the owner of HBOS, to compensate the victims of a £245m loans fraud orchestrated by two former employees jailed last week for their crimes.
In an open letter to Lloyds chief executive, Antonio Horta-Osorio, on Monday, MPs pressed the bank to properly redress hundreds of businesses who were duped by former HBOS manager Lynden Scourfield into using a turnaround consultancy run by his friends David Mills and Michael Bancroft.
The men then fleeced businesses with high fees, saddled them with excessive debt and stripped them of assets, driving many into bankruptcy.
In return for his services, Mr Mills and Mr Bancroft arranged sex parties for Mr Scourfield and showered him with exotic foreign holidays and cash bribes.
Chair of the All-Party Parliamentary Committee on Fair Business Banking, George Kerevan, wrote in the letter: "We are at a point where, once again, there are a large group of aggrieved business people who have lost their livelihoods.
"Critically, many have endured years of financial duress and personal stress."
Kerevan added that the complaints of the "criminal activity were raised with senior HBOS management at board level and as early as 2007 and were repeated to senior Lloyds management after the takeover.
"In both instances, there was an internal failure to adequately investigate these complaints.
"Further, police investigations were delayed because both HBOS and subsequently Lloyds informed the authorities that it was the bank that was the wronged party – rather than small business customers – but that the bank had no wish to pursue a prosecution."
Lloyds, which did not own HBOS at the time of the fraud between 2003 and 2007, maintains it was a victim in the case.
Confidential documents seen by the Sunday Times reportedly show that assets of customers who were victims of the fraud are still being held on trust for the bank. The assets are held through a company nominally run by Mr Mills but the documents reveal senior bank staff regarded them as belonging to the bank, the newspaper reported.
Biggest business scandals in pictures

Show all 20
Sentencing Mr Scourfield to 11 years and three months in prison last week, Judge Beddoe described him as an "utterly corrupt bank manager" driven by "rapacious greed". He had "got his tentacles into the businesses of ordinary and honest people and ripped them apart without a thought for those affected", the judge said.
David Mills, described as "evil" by Judge Beddoe was given fifteen years, while his wife, Alison Mills, 51, and accomplice John Cartwright, 72, were given three and a half year sentences for money laundering.
Michael Bancroft, 73, was jailed for 10 years; Mark Dobson, 56, another former HBOS manager, was sentenced to four and a half years for their part in the scheme.
One other defendant, Jonathan Cohen, was acquitted at the trial.
Register for free to continue reading
Registration is a free and easy way to support our truly independent journalism
By registering, you will also enjoy limited access to Premium articles, exclusive newsletters, commenting, and virtual events with our leading journalists
Already have an account? sign in
Join our new commenting forum
Join thought-provoking conversations, follow other Independent readers and see their replies