Lloyds share sale earns Treasury £500m
The Treasury has now recovered £8.5b of the £20b of taxpayer money used to bail out the bank in 2008
Nick Goodway
Monday 09 March 2015 16:49 Comments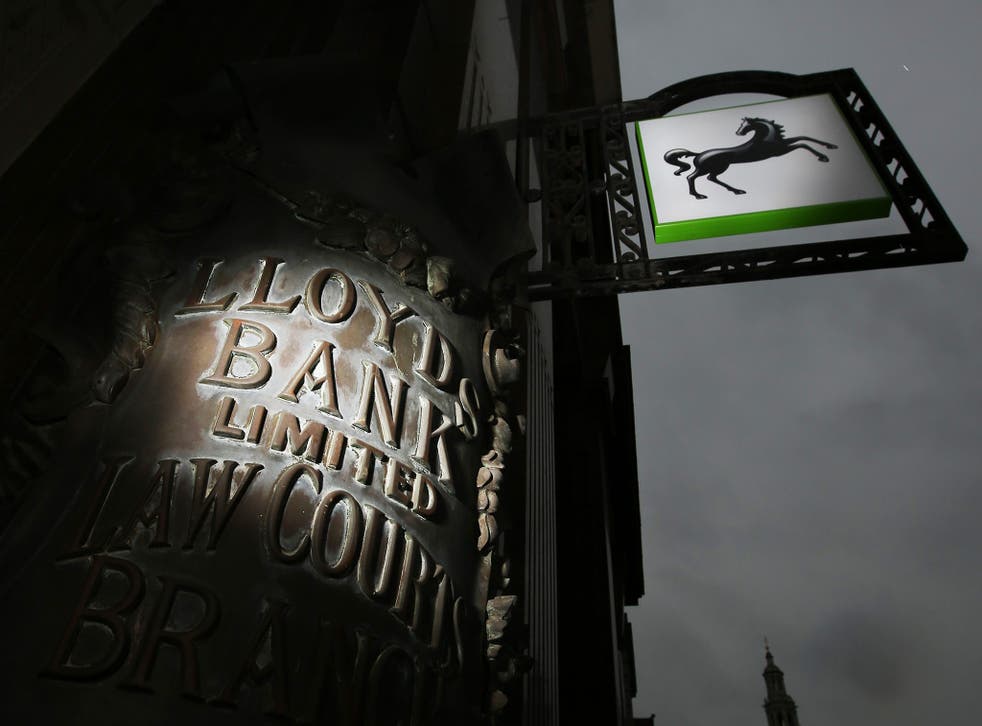 The Treasury has sold off taxpayer-owned shares in Lloyds Banking Group during the past fortnight to earn £500 million.
It takes the total raised since Morgan Stanley was asked to start selling shares in the stock market in December to more than £1 billion.
Lloyds said the Treasury's holding is now just below 23%.
Following the £20 billion taxpayer bailout of Lloyds after its ill-fated takeover of HBOS in 2009, it had a 40% stake.
Lloyds shares have risen from 79.2p to 80.8p since Lloyds reported strong, 2014 profits at the end of last month.
Chancellor George Osborne tweeted: "Delighted that we have raised a further £500 million for the taxpayer through Lloyds share sales, taking total recovered to approximately £8.5 billion."
A Lloyds spokesperson said: "Today's announcement shows further progress made in returning Lloyds Banking Group to full private ownership."
Register for free to continue reading
Registration is a free and easy way to support our truly independent journalism
By registering, you will also enjoy limited access to Premium articles, exclusive newsletters, commenting, and virtual events with our leading journalists
Already have an account? sign in
Join our new commenting forum
Join thought-provoking conversations, follow other Independent readers and see their replies