Local councils at financial breaking point due to austerity, warns National Audit Office
NAO estimates that if local authorities keep draining their reserves at the current rate, one in 10 will have exhausted them in just three years' time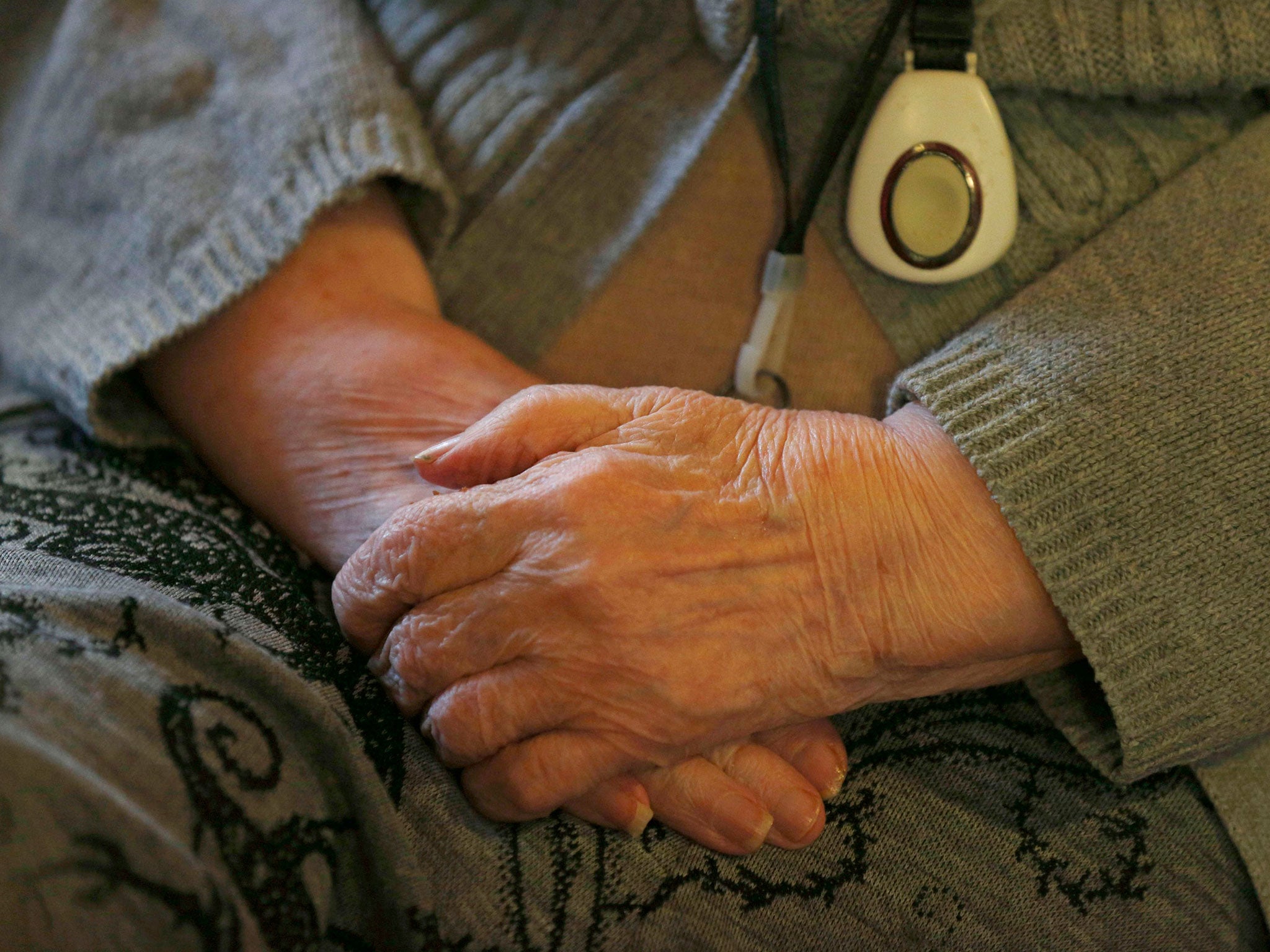 Local councils have seen their central government funding halved in the era of austerity and are now on the verge of financial breaking point, according to a new report by the National Audit Office (NAO).
Parliament's official spending watchdog said that, even as grants have been slashed as part of the Government's drive to eradicate the deficit since 2010, demand for councils' services, particularly adult social care, has continued to rise, putting them under extreme pressure.
Councils have been forced to dip into their financial reserves to fund their care commitments and the NAO estimates that if local authorities keep draining their savings at the current rate one in 10 will have exhausted them in just three years' time.
The financial pressure on local authorities has been much publicised, but the NAO report lays out in detail how they have been forced to slash valued local services in response to central cuts.
Relative to 2010, more than a third fewer households have a weekly waste collection and the number of libraries has fallen by more than 10 per cent.
Grants from central government to councils have been reduced by 49.1 per cent in real terms over the period 2010-11 to 2017-18, making local authorities the most squeezed of all areas of state activity under the austerity programme of former Chancellor George Osborne.
The spending power of councils has been supported somewhat by increases in council tax and other forms of revenue, but even this has fallen by a still daunting 28.6 per cent over the past seven years.
For the first three years of austerity, councils managed to spend considerably less than their diminishing income, building up their financial reserves. But that changed in 2015-16, when they started to eat into those savings to finance current expenditure.
Reserves fell by £1.5bn in 2016-17 to £23bn.
"These trends are not financially sustainable over the medium term," the NAO stated.
Northamptonshire County Council was forced to put itself in what amounts to special financial measures in February, indicating to central government that it was at risk of breaking the law by spending more than its income.
Coalition and Conservative ministers have been accused of deliberately devolving the pain of austerity onto local councils to disassociate them from its impact.
In 2015, former Prime Minister David Cameron wrote to the leader of Oxfordshire County Council (which covered his own constituency) to complain about cuts to elderly day centres, museums and libraries, saying that the authority should be making "back-office savings" instead.
The council's leader wrote back to Mr Cameron pointing out that its government grants had fallen by 37 per cent since 2009.
However, other research has shown that councils in the poorest areas of the UK have actually borne the largest proportional cuts since 2010, since they were more reliant on central government grants.
According to the NAO, the estimated number of people aged 65 and over in need of care increased by 14.3 per cent between 2010 and 2016, reflecting the ageing profile of the UK population.
But even with many resources being switched from other areas to social care, the total council spend on it still fell 3 per cent over that period, indicating that many older people are simply being denied the care they need by councils.
The number of children being looked after also grew by 10.9 per cent over the six years, another source of pressure on council budgets.
Despite some short-term cash injections for social care from the Treasury in recent years and an agreement that councils will in future be able to retain 75 per cent of their local business rates (rather than having to pass it on to the government), the NAO said the finances of local authorities were in serious jeopardy.
"Current funding for local authorities is characterised by one-off and short-term fixes, many of which come with centrally driven conditions," said Amyas Morse, head of the NAO.
"This restricts the capacity of local authorities and yet the weight of responsibility to respond to increased demand and maintain services remains very much on their shoulders."
In 2010-11, English councils were spending £23.2bn on adult social care and £21.2bn on other services in today's money. By 2016-17, that had fallen to £22.5bn and £14.8bn respectively.
Join our commenting forum
Join thought-provoking conversations, follow other Independent readers and see their replies