Empty London office space on the rise despite Brexit exodus fears
Developers continue to press ahead with new construction despite concerns over future demand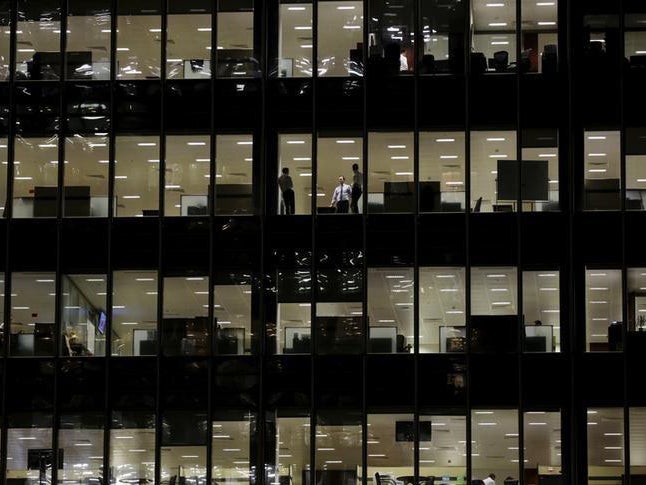 The amount of empty office space in London has jumped over the past 15 months and is likely to rise again despite potential for a post-Brexit business exodus that could drive down rental values, a survey showed on Wednesday.
A slowdown in the take-up of pre-used office space and longer periods to close rental deals bumped up availability by 36 per cent last year and a further 19 per cent in the first quarter of this year, the survey by Deloitte Real Estate showed.
Developers, however, continue to press ahead with new construction that is expected to push annual delivery of London office space to its highest since 2003, the survey showed.
"Developers are having to get on with developing buildings because we don't know what situation we're going to be in come 2019," Shaun Dawson, real estate research manager at Deloitte, told Reuters.
Financial services firms, large occupiers of London offices, need a regulated subsidiary in a European Union member state to offer their products across the bloc, which could lead some to move jobs out of Britain if the country's exit negotiations fail to secure continued access to the European single market.
Against this backdrop, the Deloitte survey published on Wednesday showed that 3.9 million sq ft of space was completed over the six months to 31 March. That was the highest amount of space delivered in central London in a single survey since 2004.
Furthermore, 28 new construction projects were started in the period, adding 3.2 million sq ft into the development pipeline.
Mr Dawson said that above-average delivery of new space is expected to continue over the next five years, resulting in levels not seen since the early 1990s.
With a significant proportion of space under construction proceeding without guaranteed tenants, rental values could slide if demand is dented by Britain's looming departure from the EU.
However, there were signs of revised thinking by developers that had projects still five or so years out, with the planned completion of some schemes being put back to later years to limit supply, Deloitte said.
"The problem you have is that it is pretty difficult to stop when you're so close to development. You have to have contracts in place and all the builders ... so it's pretty difficult to stop," Mr Dawson said.
"(But over the longer term) developers are looking at when to develop schemes and into what year."
Reuters
Join our commenting forum
Join thought-provoking conversations, follow other Independent readers and see their replies